Arduino compatible $19.9 RAK WisCam Open Source IoT Wi-Fi Camera
RAK WisCam is ultra-low-cost Modular Based Evaluation Kit to help the developer to design Wi-Fi video product with Linux OS. WisCam can transmit video through Wi-Fi to APPs and all the source codes are available on the Github.
WisCam supports YUV RAW data so developers can make video scaling (up to x1~x8 scaling), video cropping , video overlapping etc. or change CMOS image sensor.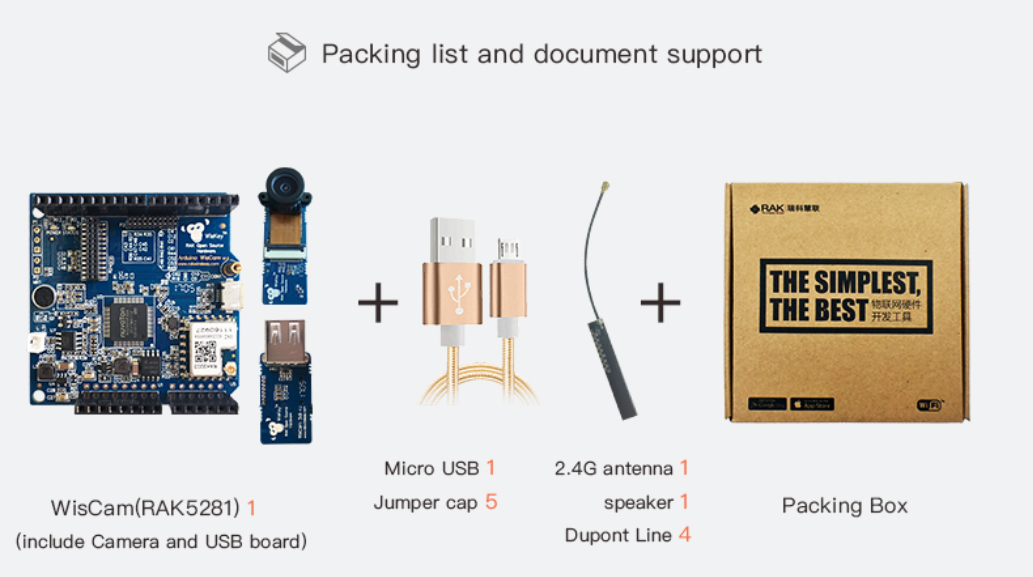 Applications:
• Low-cost ELA (Educational Learning Aid)
• HMI (Human Machine Interface)
• Wi-Fi IP Camera
• Video Baby Monitor
• Medical Monitoring
• Plant growth record
• Driving recorder
• Machine vision
• IoT Video product
• Robot or Toys
• Doorbell
• USB Camera UVC
WisCam Camera Specifications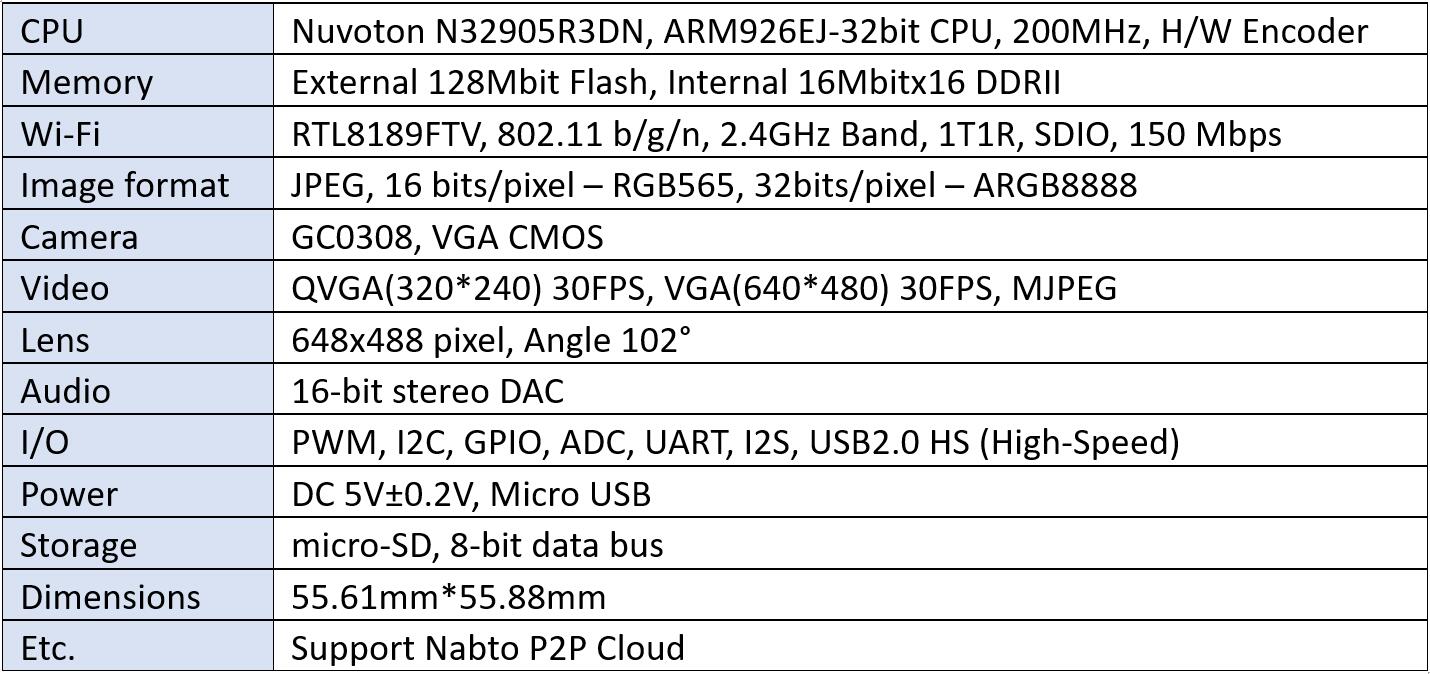 WisCam Block Diagram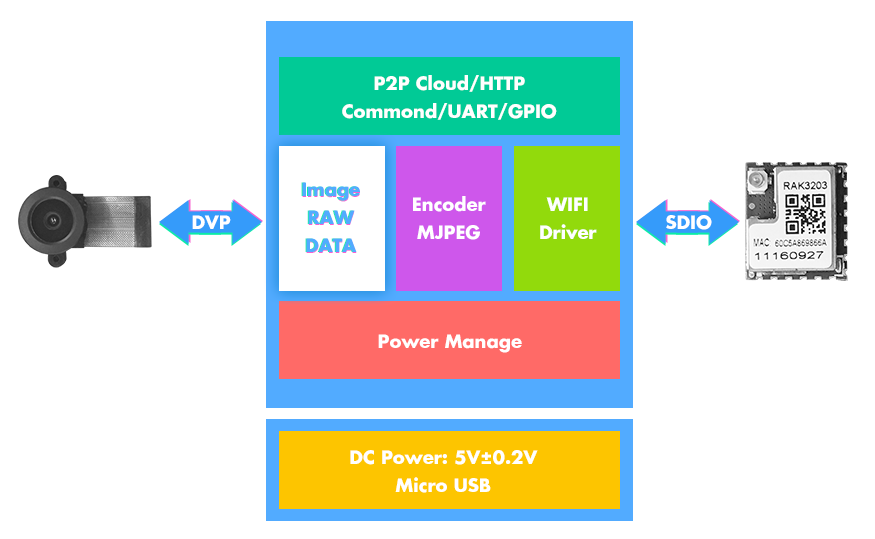 Features
Open source hardware:  
All software source code (including firmware, Kernel source code, schematics & PCB layout, Android & iOS source code) is available on Github
Arduino compatible:
Fully hardware compatible with Arduino so it can extend your application with Arduino
.• Cloud server:  
Integrated the P2P cloud server(Nabto P2P) to make playing the video anywhere when you access the internet. The mobile APP(Android and iOS) can play the video and support bi-directional audio between WisCam and APPs
• UART:  
UART interface to communicate with Host MCU or Arduino board. This allows you to focus on your application development
• Accessories:  
Sub-Camera is using for collecting the image sensors and play in APPs via Wi-Fi. Sub-SD&USB is using for USB storage or UVC function and more accessories will be available in the near future

Documents and Source Code
• Documents:
http://www.rakwireless.com/en/download/
• Source code:
https://codeload.github.com/RAKWireless/WisCam/zip/master
https://github.com/RAKWireless/WisCamAPP-IOS