About the Customer:
LAIIER is a complete monitoring and maintenance system for smart buildings. This software company offers unique "tape-like" sensors, which provide better water detection accuracy and value than other options.
LAIIER focuses on water leak detection in equipment, plumbing, and the building envelope. They offer subscription services to commercial property insurers, facility managers, and building material manufacturers. The primary problem that LAIIER solves is the early detection of water leaks and escape of water events that result in property damage and ballooning business costs–common problems among property owners, occupiers, and insurance companies.
Challenges:
Consumers have found typical water leak detection devices inadequate for their resolution, coverage area, or installation. Water leak detectors need to be very small to fit into tiny areas where possible water leakages can happen. In places like smart buildings, smart factories, or even households, there is normally limited access to pipes, sensitive equipment, and assets.
A battery should remotely power these types of sensors. A very low-power IoT module is needed to ensure long battery life without frequent charging. Additionally, they should operate wirelessly even with physical obstructions.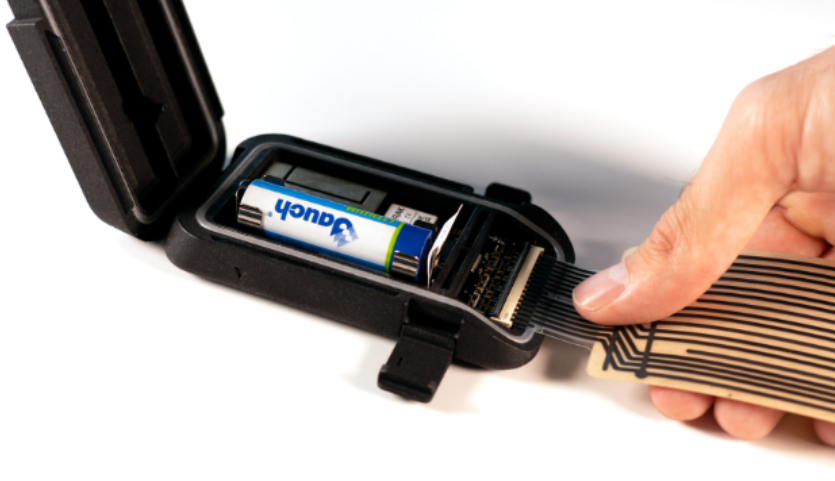 Other common issues that LAIIER customers have with water leak sensors include difficult installation. If an installation is too complex, there's no guarantee that the device will be deployed properly, and this will render it useless. At the design stage, LAIIER had to consider all these and aimed to simplify the installation process required and ensure the product functions as expected.
Finally, many sensors in the market lack accuracy and have an unacceptably high rate of false positives. Product designers must choose between a sensitive device that can potentially lead to false positives or an insensitive device that may not sufficiently mitigate the leak event. This lack of control delays action in the event of a leak and can also create alarm fatigue that reduces the likelihood of a response, leading to even bigger costs from unattended leak events.
When developing these sensors, it was important for LAIIER to consider the ease of use and reliability of the modules to be used. LAIIER knew that only certified modules will keep the final product reliable long-term.
Solution
LAIIER determined that LoRaWAN technology was the best option for their unique needs in developing their water leak sensors. After some reviewing, they chose the RAK3172 Module for LoRaWAN, which is based on STM32WL SoC.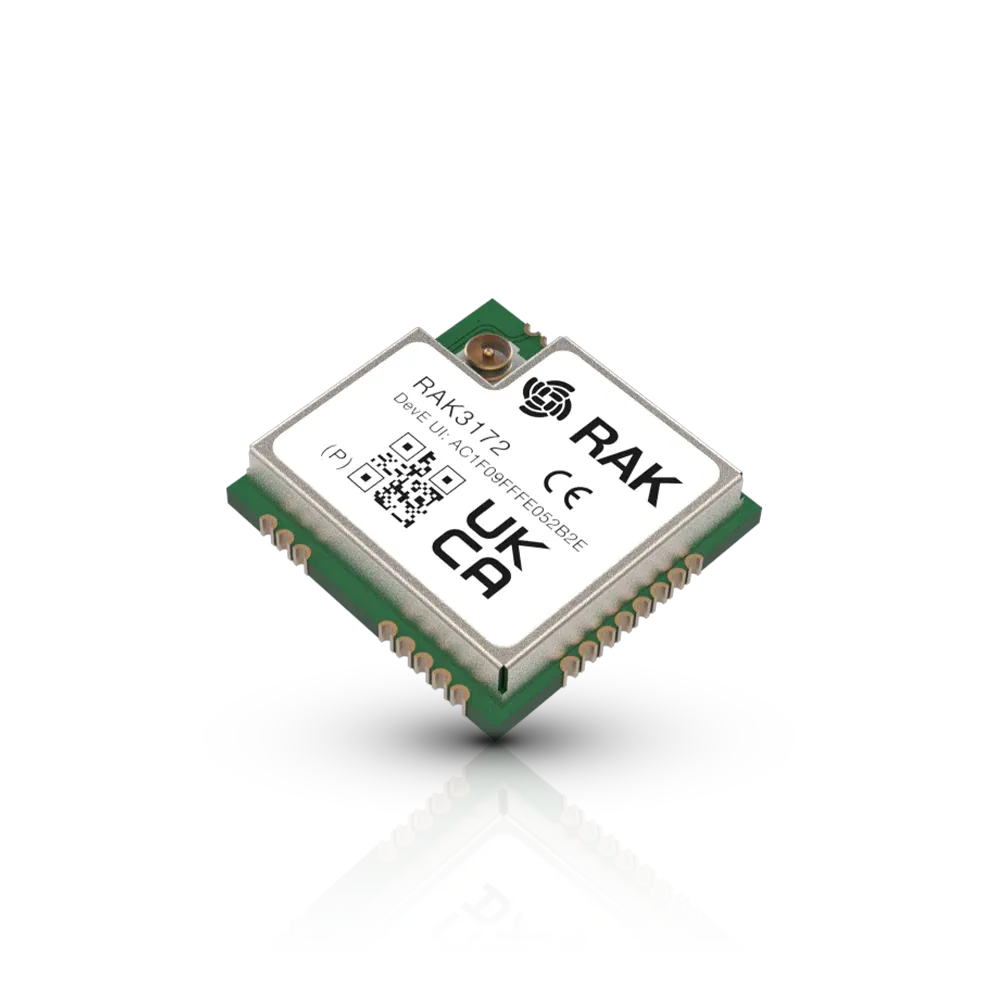 The RAK3172 module for LoRaWAN is the perfect choice for Severn Board because its design meets LAIIER's requirements and addresses its challenges. The main features relevant to their use case are:
Less than 2uA sleep current — The sleep current of RAK3172 is less than 2uA at 3.3V of operation. Since the Severn Water Leak Detector (SWLD) device will only transmit when a leak is detected, the LoRaWAN module will stay in sleep mode for a long time–a parameter that is critical in this application. An ultra-low power device can extend the operating life of the primary battery used in the Severn water leak sensor.

Small form factor — The overall product form factor was important as the Severn Board needed to be limited to a small size, due to the locations it is likely to be deployed in. RAK3172 is a bare stamp module that is ultra-compact at only 15 x 15.5 x 2.6mm.

Easy to use and maintain — RAK3172 supports standard AT commands with proper documentation in the RAKwireless documentation center. Direct technical support from the LoRaWAN® expert team of RAKwireless was ready to provide fast technical assistance to LAIIER's developer engineers.

Low cost — RAK3172 was offered at 5.99 USD with no MOQ (minimum order quantity). This made it suitable for LAIIER's small order runs and early stages of product development. Breakout and evaluation boards were also available, which meant LAIIER developers did not need to spend resources on designing or purchasing custom PCB development boards for RAK3172 modules.
Certified by the LoRa Alliance — There are many LoRa radio modules in the market. Certifications help distinguish the good ones from the less reliable ones. RAK3172 is certified in many regions, like the US (FCC) and Europe (CE RED). In addition, RAK3172 is also certified by the LoRa Alliance.
Results
With the RAK3172 WisDuo LoRa module, LAIIER developed a reliable and innovative water leak sensor very quickly. They were able to focus on their core use case without needing to dwell on the complexity of LoRaWAN technology.
LoRaWAN was the right choice for LAIIER for three reasons: efficiency, range, and ecosystem. LAIIER's sensors collect and transmit a wealth of contextually rich data, but their bandwidth requirements are low. LoRaWAN's small bandwidth and power efficiency are well-suited to their technology and use cases, which require passive monitoring over long periods, interspersed by time-critical events such as water leaks. This module gives them a multi-year battery life, as well as an impressive response time.
LoRaWAN also provides long-range coverage, which makes device deployment easier and more cost-effective. LoRaWAN also operates in an active ecosystem of solution providers, network providers, customers, and partners like RAKwireless, which makes it easier to use and maintain.
RAKwireless is optimistic that LAIIER can go beyond water leak sensors and continue innovating in the smart building technology space.
Testimonial
"RAK's implementation of the LoRaWAN stack, documentation and support have allowed us to focus on our core business. RAKwireless feels like 'LoRaWAN you can rely on'. This enabled us to focus on designing the rest of our device, allowing us to create value for customers through our sensor solutions. Furthermore, RAKwireless' documentation is comprehensive and easy to use, their forum is responsive, their evaluation kits speed up development, and their pricing is competitive."
Matt Johnson, CEO, Co-Founder LAIIER
Project Gallery