4 Ways IoT Is Making Cities Around The World Future-Ready
Countries all over the world are making great strides to equip their cities with the latest technology to make living there more convenient for the inhabitants. A lot of what we have now we could have only imagined a few decades prior and with the increasing demand for improvements and automation, local governments and companies are working to ensure city dwellers are able to live well.
In the era of the Internet of Things or IoT, the possibilities for improving systems within the city are endless. We can make processes easier for people who live or visit the city and even keep everyone up to date with the weather, air quality, traffic, and more.
A Smart City is a framework put in place that involves technologies such as IoT to develop, deploy, and promote development practices that are sustainable and address the needs accompanied by urbanization.
The framework would be mainly made up of a network of connected objects and machines that help transmit data using wireless technology, such as LoRaWAN®, and the cloud. IoT comes in as the mediator between these objects and will help citizens engage with the systems created by using devices such as smartphones, tablets, cars, and even homes.
To give you a better picture of what IoT can do for Smart Cities, here are just 4 examples of what a future-ready Smart City can look like:
1. Smart Infrastructure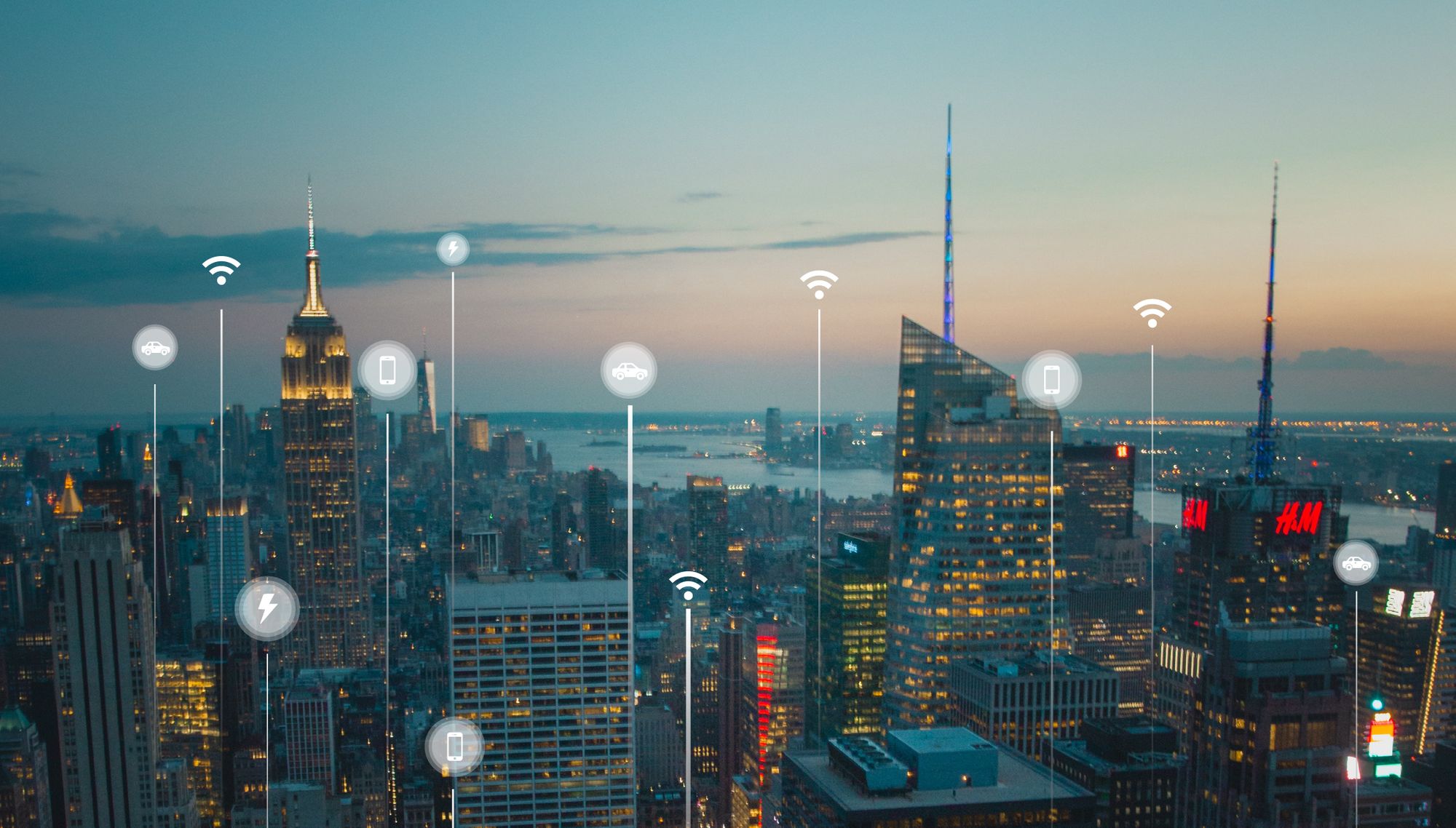 One of the most basic building blocks of a Smart City is Smart Infrastructure. As cities continue to develop, equipping them with technology that can help in making sure the city is more sustainable and efficient is an important task. With smart infrastructures such as automated lighting, smart elevators, and more, buildings and homes are able to learn from their environment to become more energy-efficient and reduce the need for excessive use of electrical power.
2. Management of Traffic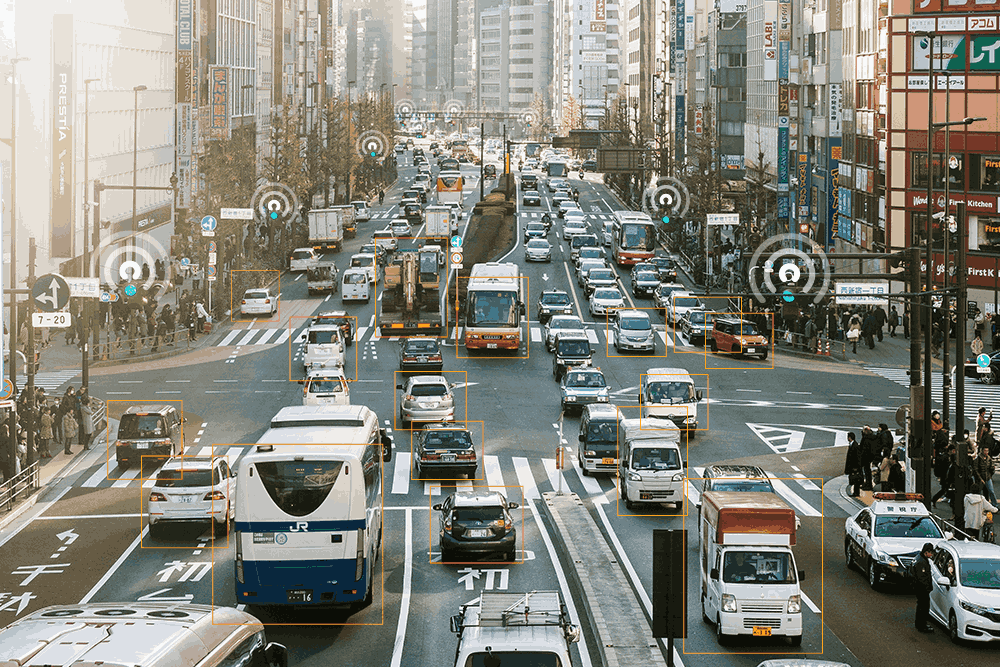 One of the biggest hurdles of major cities around the world is the traffic flow. Traffic optimization is something a lot of urban planners want to implement, and with the help of IoT, this could be possible. Using sensors to track and send real-time updates about traffic flow to a management platform, the system can analyze and adjust traffic lights and so on to the current situation in just seconds. With more and more data, the system can already predict how to optimize the traffic, with little to no human supervision.
3. Waste Management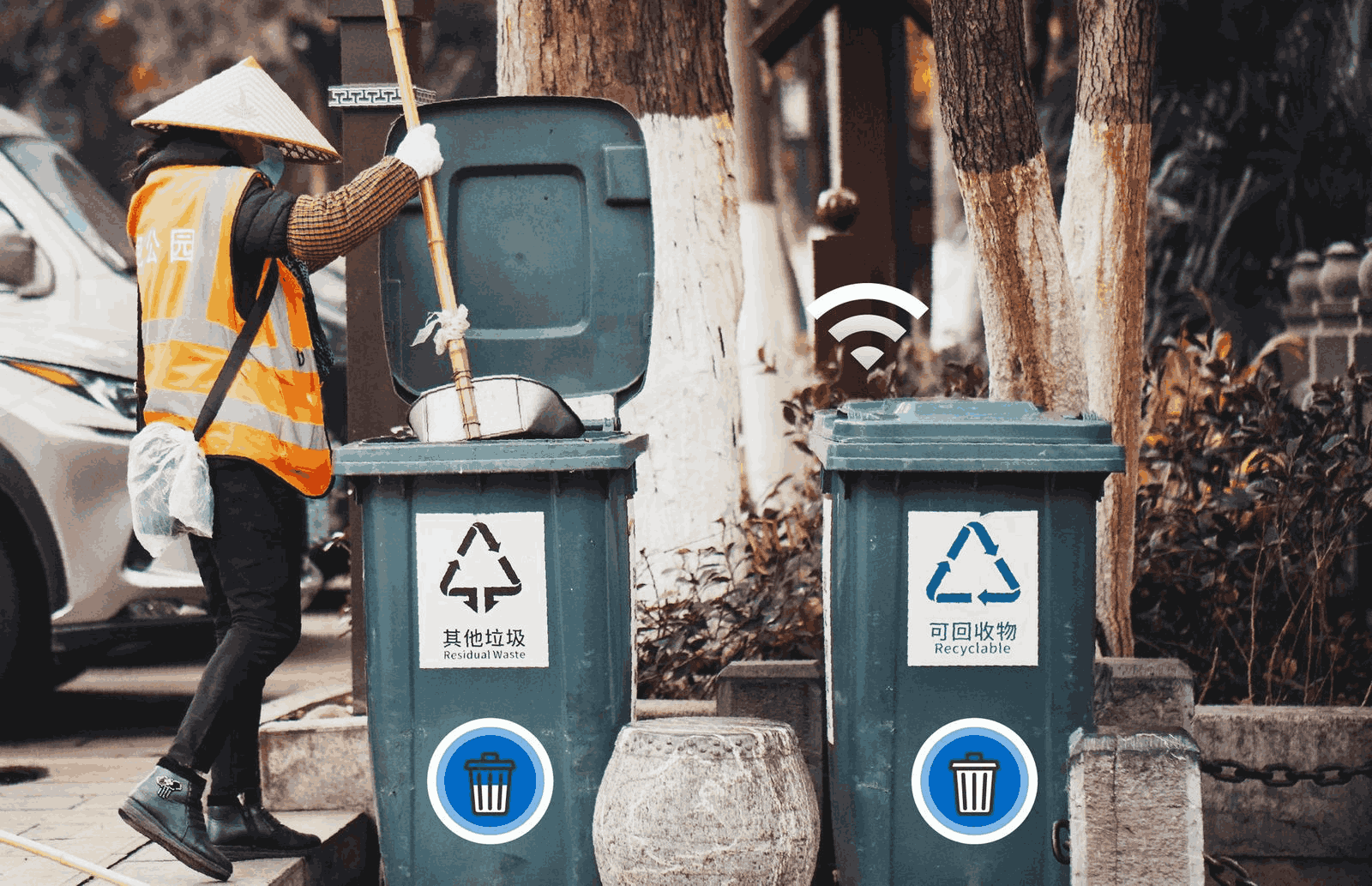 Another challenge for many cities around the world is how to manage waste and how to make pick-up more efficient. Introducing IoT to waste management can help optimize the efficiency of collection and reduce operational costs while also addressing environmental issues associated with inefficient waste management. Installing sensors that can send signals when trash containers are full will help ensure that collectors come only when it is essential.
4. Air Quality Monitoring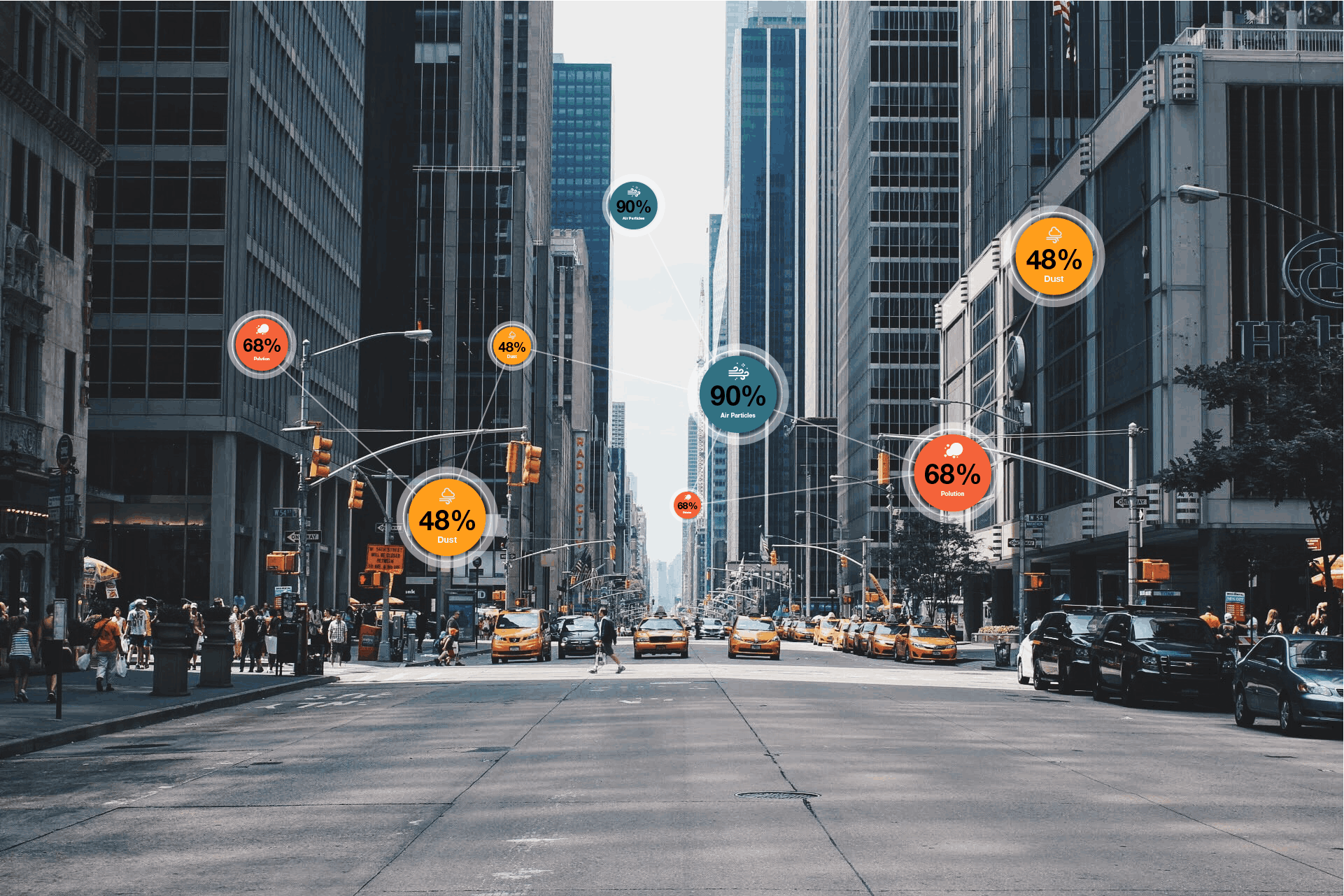 Pollution, dust, and air particles are also a growing challenge for cities, and having an efficient air quality monitoring system will help inform inhabitants in real-time of the current levels of pollution in the air. Applying this system will help alert people in case of unsafe pollutant levels and remind them to wear masks when necessary.
Smart Cities are starting to pop out all over the world and their inhabitants are slowly seeing the advantages of implementing IoT solutions and integrating them into their everyday lives. RAKwireless is one with the world in cultivating smart solutions for cities so that they also can be future-ready. Smart Cities made easy, with RAKwireless.