What is new in the WisBlock portfolio?
Spring launch event has started and it brings you a bunch of new WisBlock modules. We are sure that they will be very helpful in your next IoT adventures.
What is new in the WisBlock portfolio?
A new WisBlock Core module
Having LoRa and BLE available with our existing RAK4631, we thought it is time to give you a more powerful dual core module with WiFi and Bluetooth. The MCU we use is nothing new to the community, everyone knows the ESP32.
Our new RAK11200 is build with the ESP32-Wrover module, which will give you enough memory with its 4MB additional PSRAM. Even though this module does not have a LoRa transceiver on board, we are sure that WiFi and Bluetooth will come in handy for your projects.
The RAK11200 is the perfect Core module where your IoT system is not based on long range communication but requires a connection to a WiFi to send data directly to Cloud based systems. The dual core 240MHz clocked MCU combined with a large amount of memory of the RAK11200 gives you enough processing power in data analyzing IoT system. RAK11200 is based ESP32 which is a proven and widely used WiFi enabled microcontroller by Espressif.
Features
Wi-Fi + BLE module
I/O ports: UART/I2C/GPIO/SPI
4 MB SPI flash and 8 MB PSRAM
Wi-Fi 802.11 b/g/n
Bluetooth v4.2 BR/EDR and BLE specification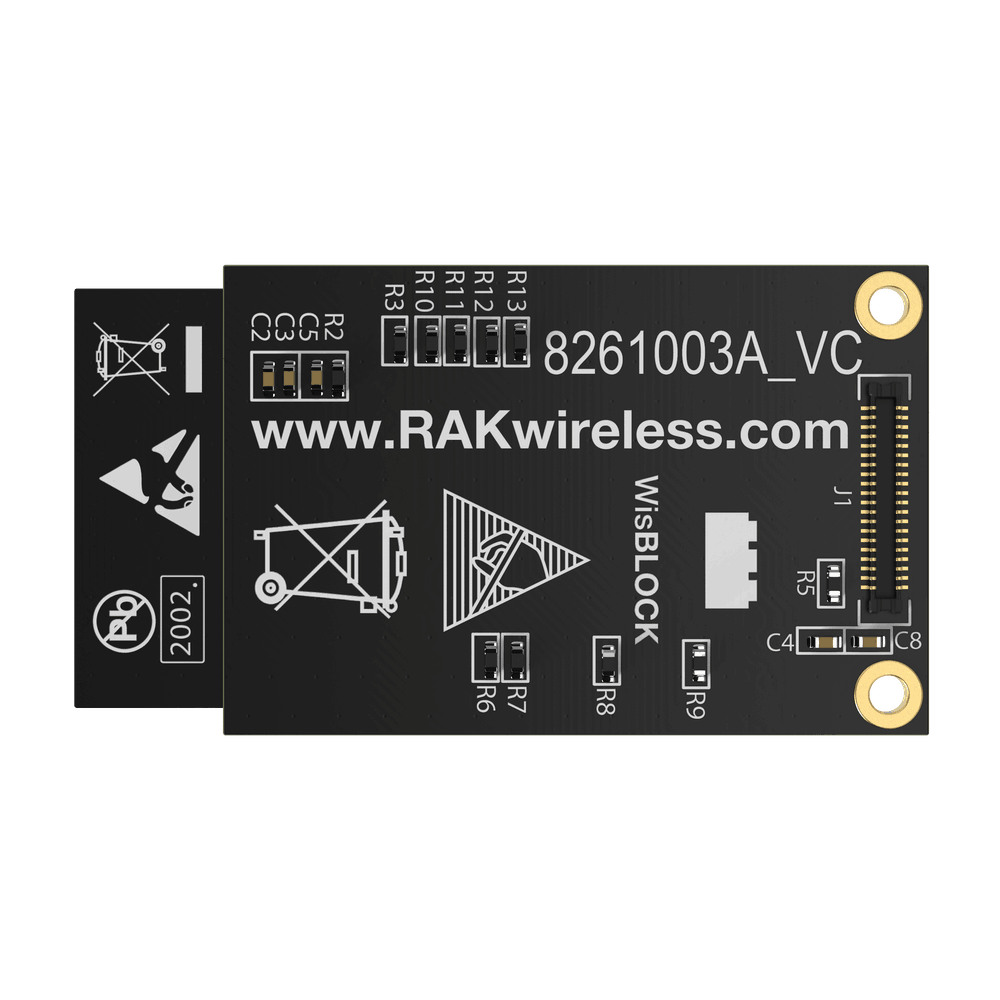 New Sensor and IO modules
We didn't stop with just one new module. We want WisBlock to be able to listen to you, to make some noise if needed, to have a memory memory that doesn't get lost when you plug the battery (no! the double memory is not a typo 😄, know your temperature and be able to display information to you. Beside of that, we found a new possibility to get your location and, if you play with external sensors, to feed these sensors with 12V.
Now what does this mean in details:
RAK18000 - a stereo PDM microphone module
With the RAK18000 you can sense the sound level in the environment and issue an alarm if the sound level is getting critically high. Or if you love nature and wildlife, you can build a noise based detection system, e.g. to detect animals and activate a recording system. And it can be used on edge IoT applications using TinyML algorithms. It can make your WisBlock listen to your voice command just like Amazon Alexa or Apple Siri.
Features
3.3V input voltage
64 dB signal-to-noise ratio
–26 dBFS ± 1 dB sensitivity
Stereo microphone 2 x MP34DT06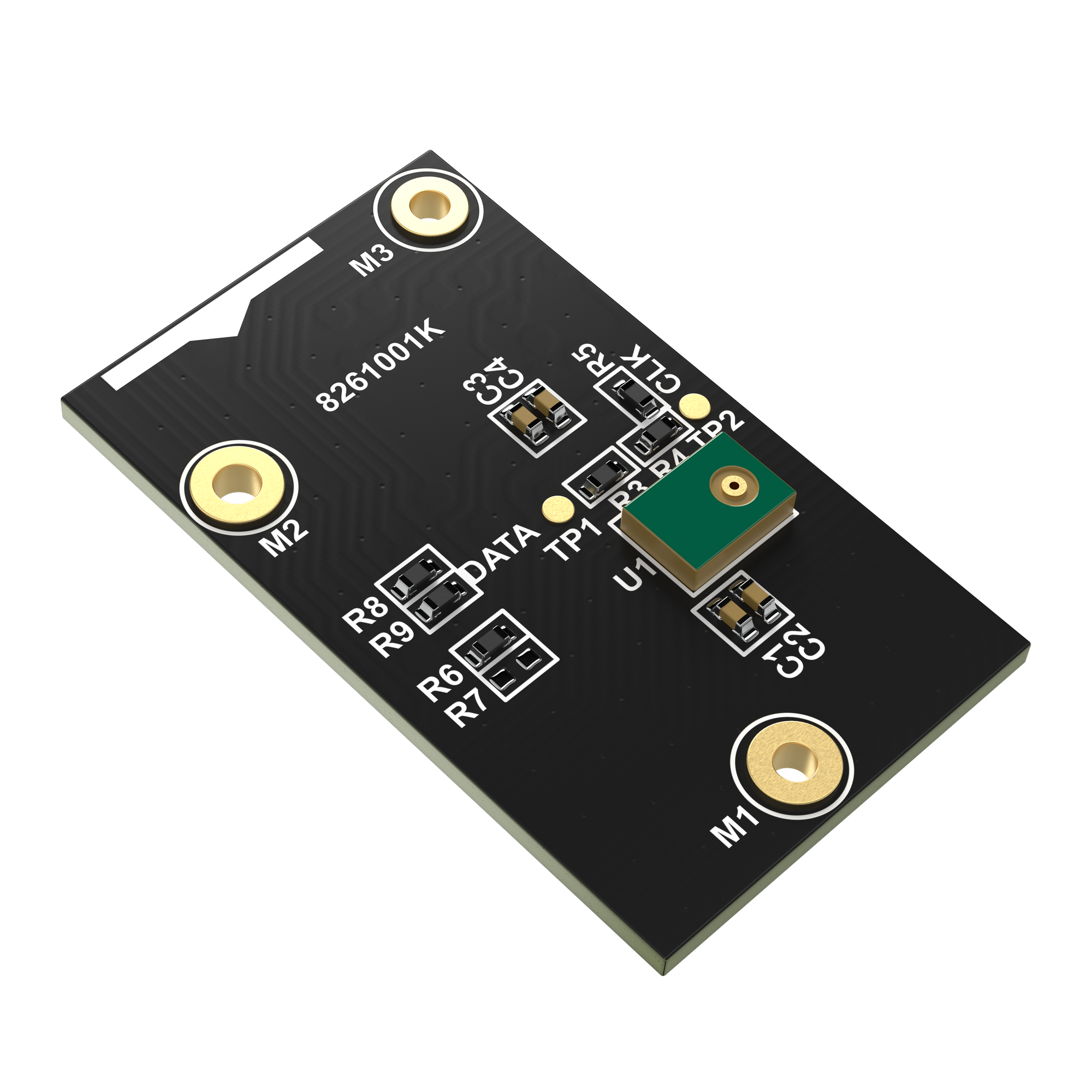 RAK18001 - a tiny but loud buzzer
With the RAK18001 used in an Environmental Sensing Solution you can give an audible alarm if the conditions are getting health threatening, e.g. bad air quality, high temperatures. Or you can add an audible alarm to your Motion Sensor Solution build with WisBlock. It can give as well an audible feedback for activities on a user interface, e.g. a button push. And last not least, you can generate various tones which can be used on indicating different status to users like high tone for critical alarm, low tone for low battery indicator or beeping sound when sensors are actively running.
Features
3.3V input voltage, on/off control by the WisBlock Core module
75dB sound output at 10cm distance
PWM controlled
MLT-5020 buzzer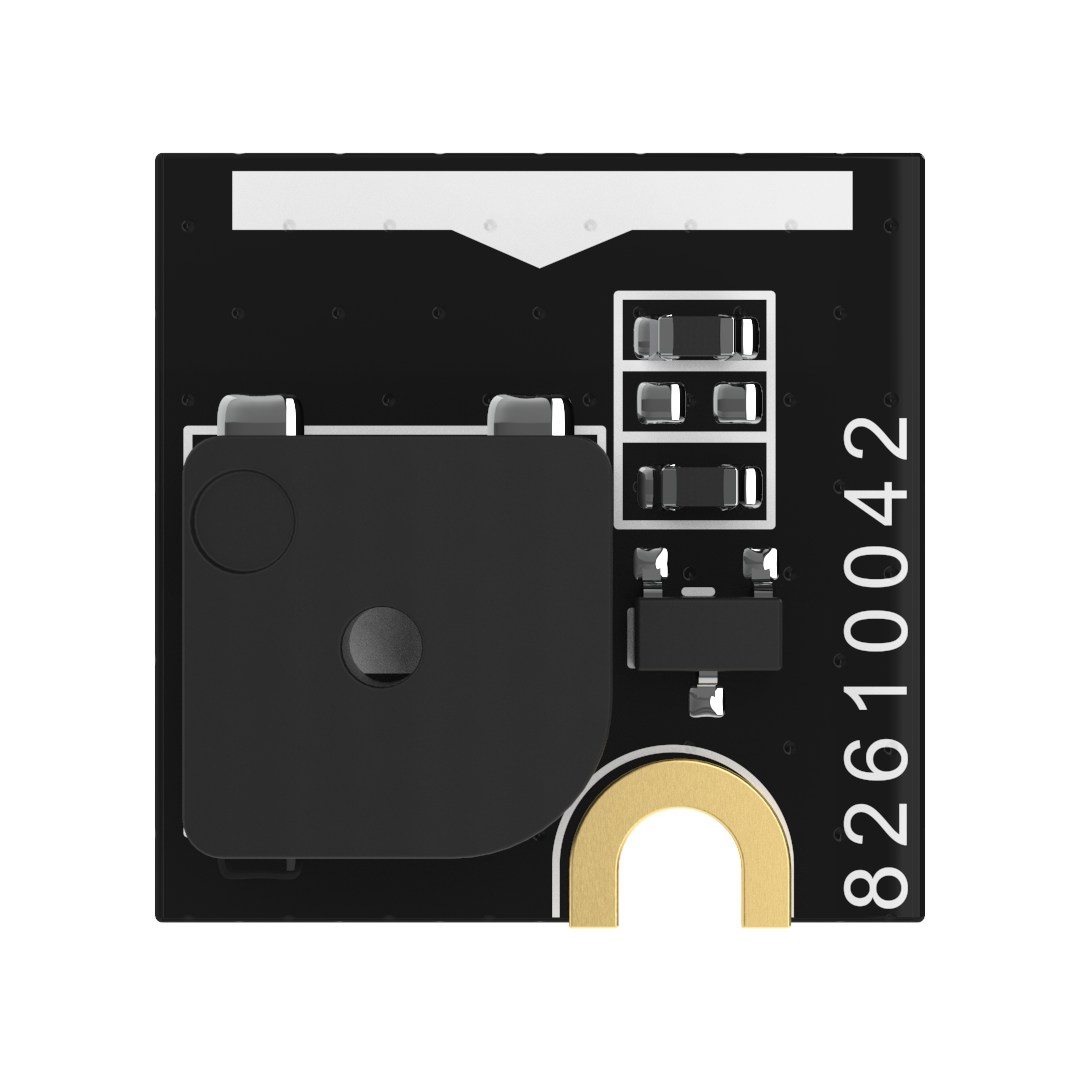 RAK15000 - Safe storage for your data
This module has a nonvolatile memory of 2Mbit (256 kB). Because the memory type is EEPROM, you have at least 1 million write/erase cycles, which makes it perfect to temporary store acquired sensor data on it in case your device loses connection, or your battery is empty.
The RAK15000 can be used to store solution specific parameters, like sensor settings, connection settings, to make sure your sensor has this information available after a power outage. It can as well be a safe storage place for your sensor data intermediately to make sure no data is lost in case of a connection problem or power outage. Or you can store calibration points of your sensors on RAK15000 EEPROM module to maintain the accuracy of your data.
Features
3.3V input voltage, on/off controlled by the WisBlock Core module
2Mbit (256kB) capacity
I2C interface
1,000,000 write cycles
100 years data retention
Microchip AT24CM02 chip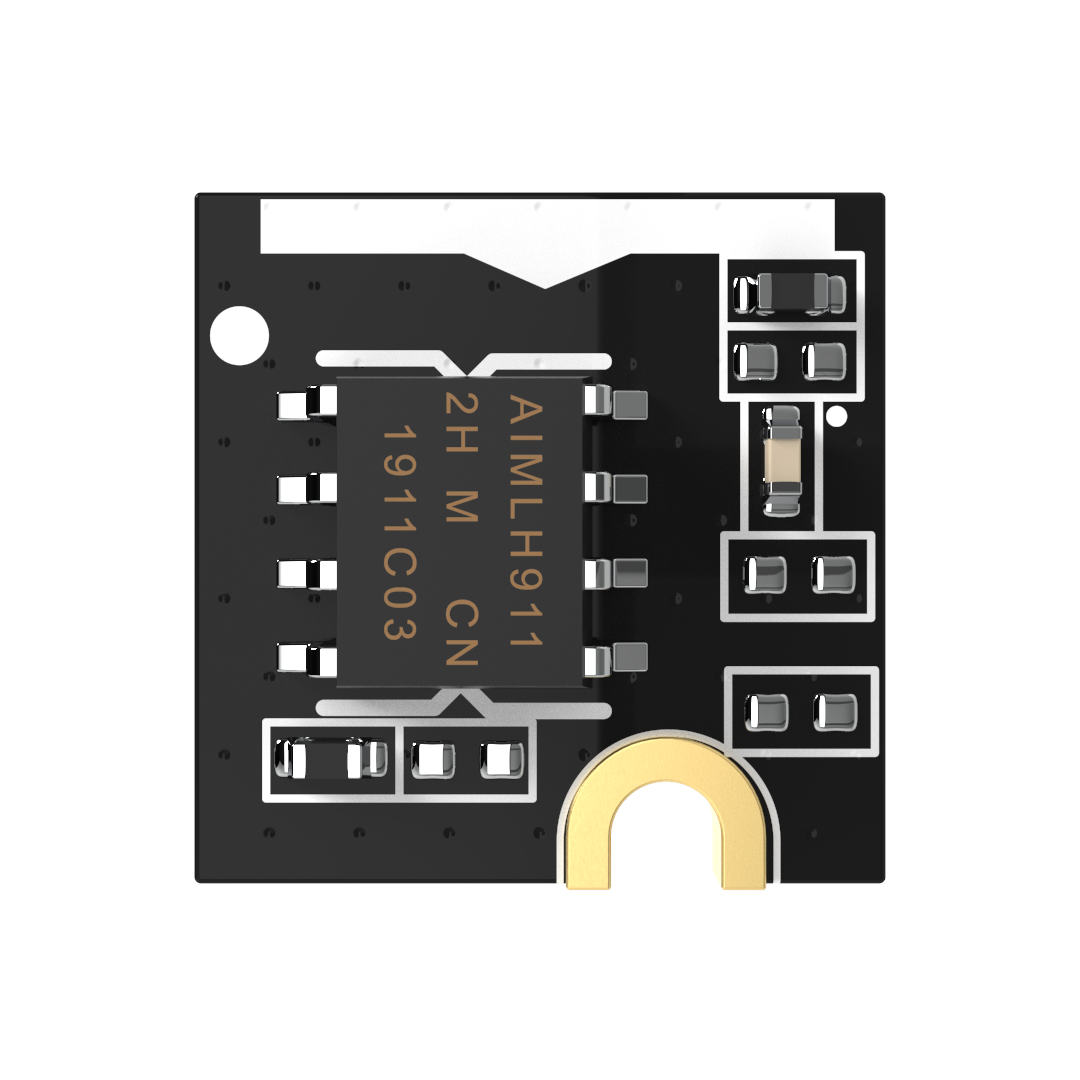 RAK15001 - in case you need a little bit more nonvolitale storage
This module has a 16 Mbit (2 MB) nonvolatile memory. In data analyzing systems it is often required to have large amount of conversion tables, lookup tables or comparison data safely stored and available in your remote system. The huge capacity of the RAK15001 allows you to save such data secure from power outage. In solutions where you have a graphical user interface, the RAK15001 can store images, button icons and similar graphic elements without compromising the available flash memory of the WisBlock Core module.
External flash memory modules like RAK15001 can be used as a temporary FW storage during FW update specially OTA (Over-the-Air). Users can store the old FW of the MCU to the flash module while updating to a new FW. In case of any failure or crash during the update, the old FW can be restored since there is backup stored on RAK15001
Features
3.3V input voltage
16Mbit (2Mbyte) capacity
SPI interface
Software/Hardware write protection
GigaDevice GD25Q16 chip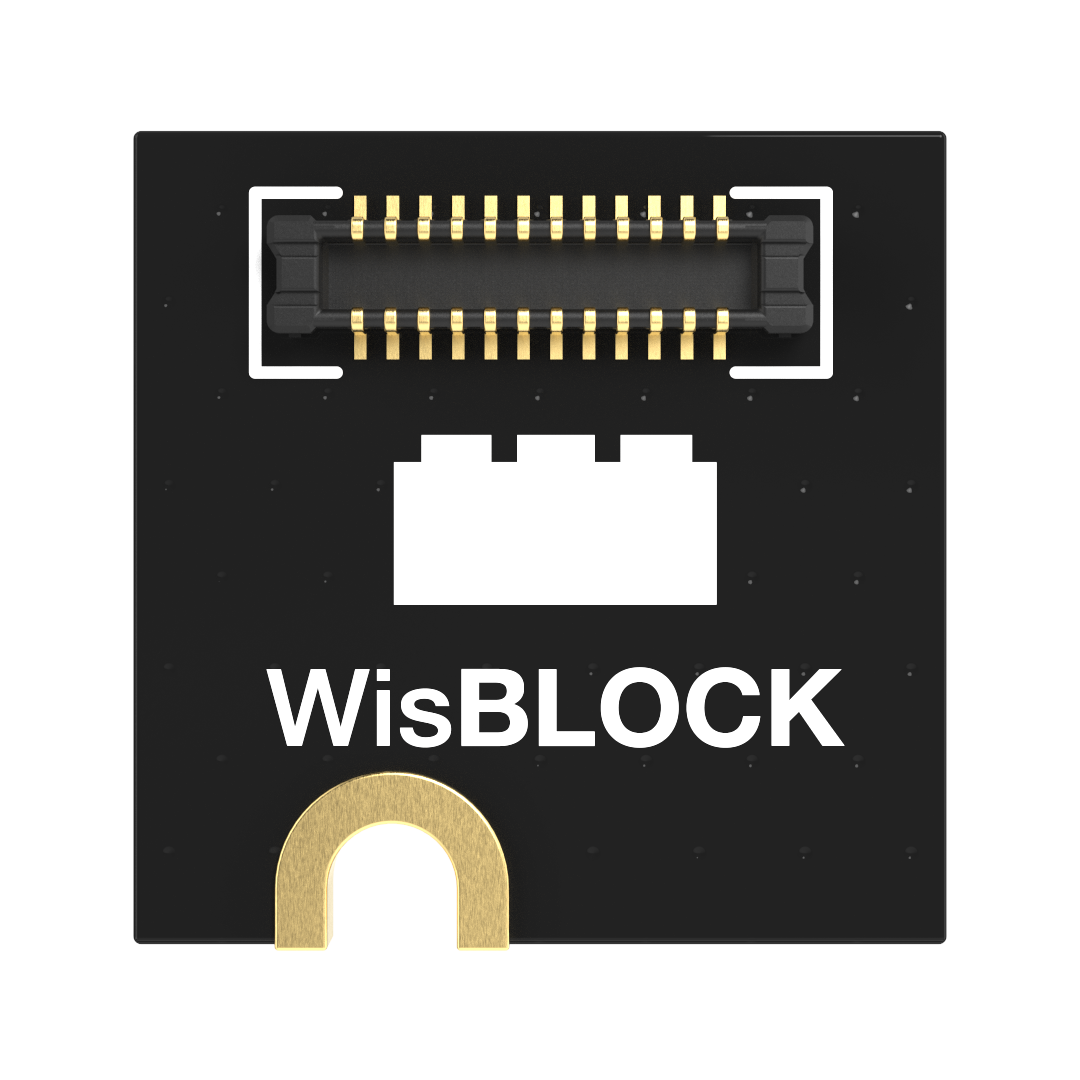 RAK12003 - know the temperature
This module can measure temperature between -20 and +85 ℃. It is ideal for applications like high precision non-contact temperature measurement or body temperature measurements. This module makes it simple to build a contact less temperature measurement system which can help to prevent the overheating of machinery, ovens and similar equipment. Or you can build a thermometer to check the body temperatures of your family or visitors. And it is not only usable for human body temperature but can also be used on livestock monitoring for smart agriculture applications.
Features
3.3V input voltage
Measurement range -20 to +85 ℃
Measurement resolution 0.01 ℃
I2C interface
Measurement rate 16ms to 2s programmable
Field of View 50 °
MLX90632 IR temperature sensor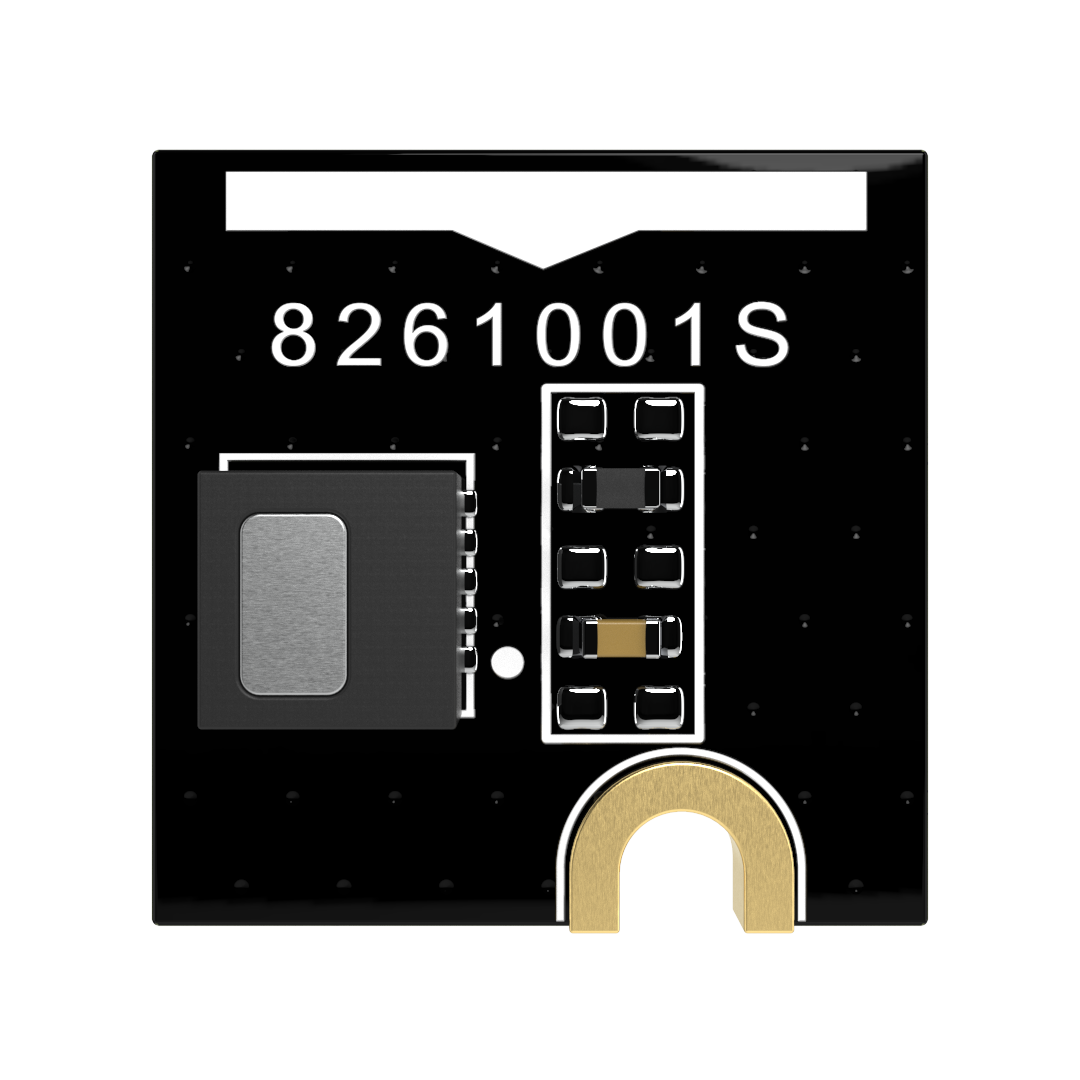 RAK14000 - show off even without power supply
The RAK14000 allows you to connect an E-Ink display and a three-button module. E-Ink displays, also known as electronic paper, are displays that have an extreme low power consumption and they keep the content on the display visible for days even without any power supply. The RAK14000 gives your solution a simple to use, extreme low power graphical user interface to display status messages, sensor data or even images. With the integrated 3 button bar you can build a graphical user interface for your WisBlock solution. It is ideal for off-the-grid IoT applications that requires HMI. It can last long just by using batteries with tiny solar panel. The output on the RAK14000 e-paper can be seen clearly even on strong sunlight unlike the ordinary backlight of LED and LCD modules.
Features
3.3V input voltage, on/off control by the WisBlock Core module
Display size 2.9 inch
Resolution 296x128 pixe
Ultra-wide viewing angel
Ultra-low power consumption
3 button user interfaces
Button and Display connection over FPC (flexible PCB)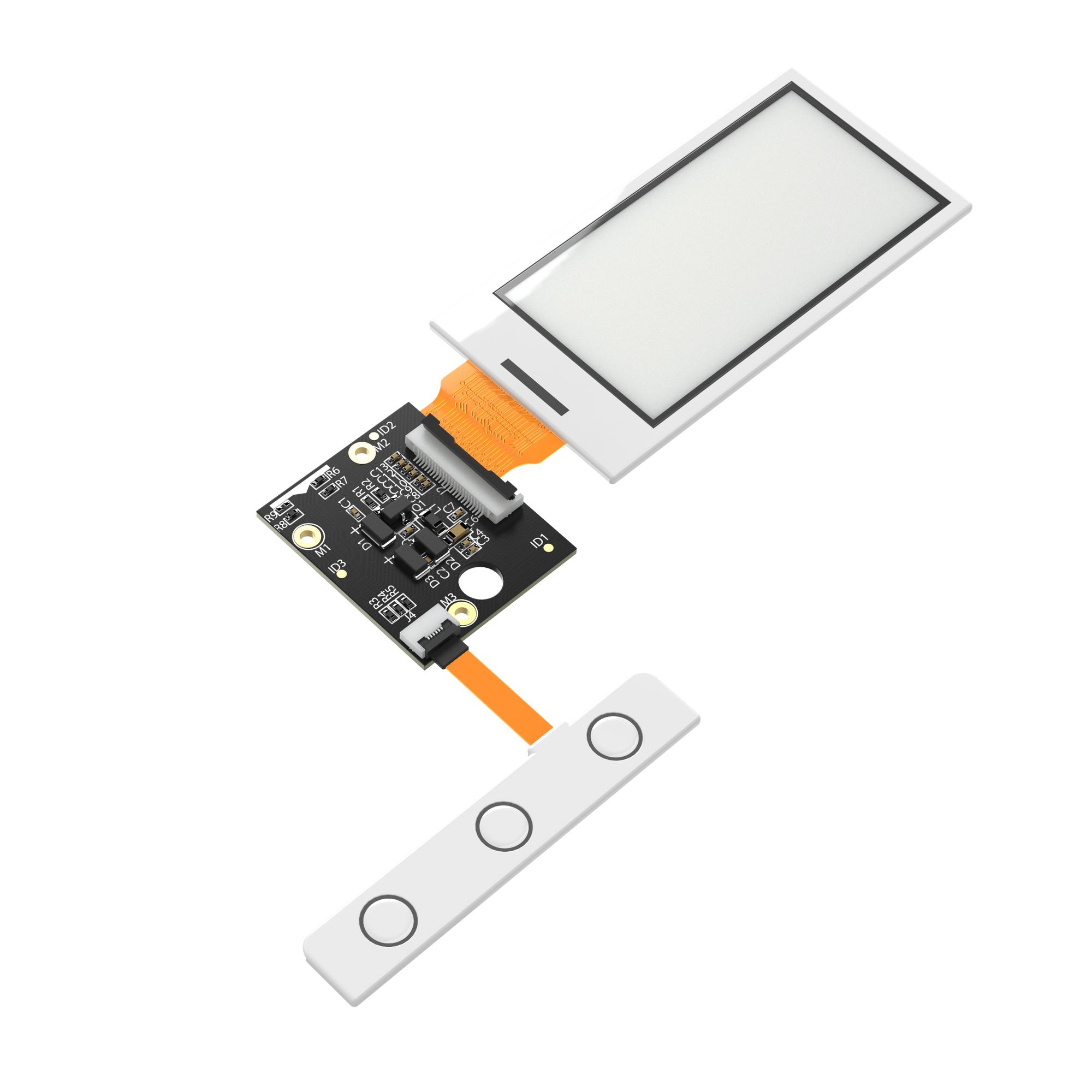 RAK12500 get your location info faster and save battery
This module can locate the location of your device within seconds by receiving the signals from different GNSS satellites. This GNSS module supports GPS, GLONASS, QZSS and BeiDou satellite data. Different to its predecessor RAK1910, this module supports an I2C connection, which makes it much simpler and faster to get the data than parsing an serial stream of data. RAK12500 is a WisBlock Sensor which extends the WisBlock system with a U-Blox MAX-8Q GPS module. A ready to use SW library and tutorial makes it easy to build up a GPS based location tracker. With the I2C interface and a matching Arduino library you read the location data in a fraction of time compared with the Serial interface of other GPS modules.
Features
3.3V input voltage, on/off control by the WisBlock Core module
Location accuracy of 2.5m
Velocity accuracy of 0.05m/s
Update rate 10 Hz
29s location fix from cold start
1s location fix from hot start
GPS, GLONASS, QZSS and BeiDou satellite support
Serial or I2C communication with WisBlock Core module
uBlox MAX-M8Q chip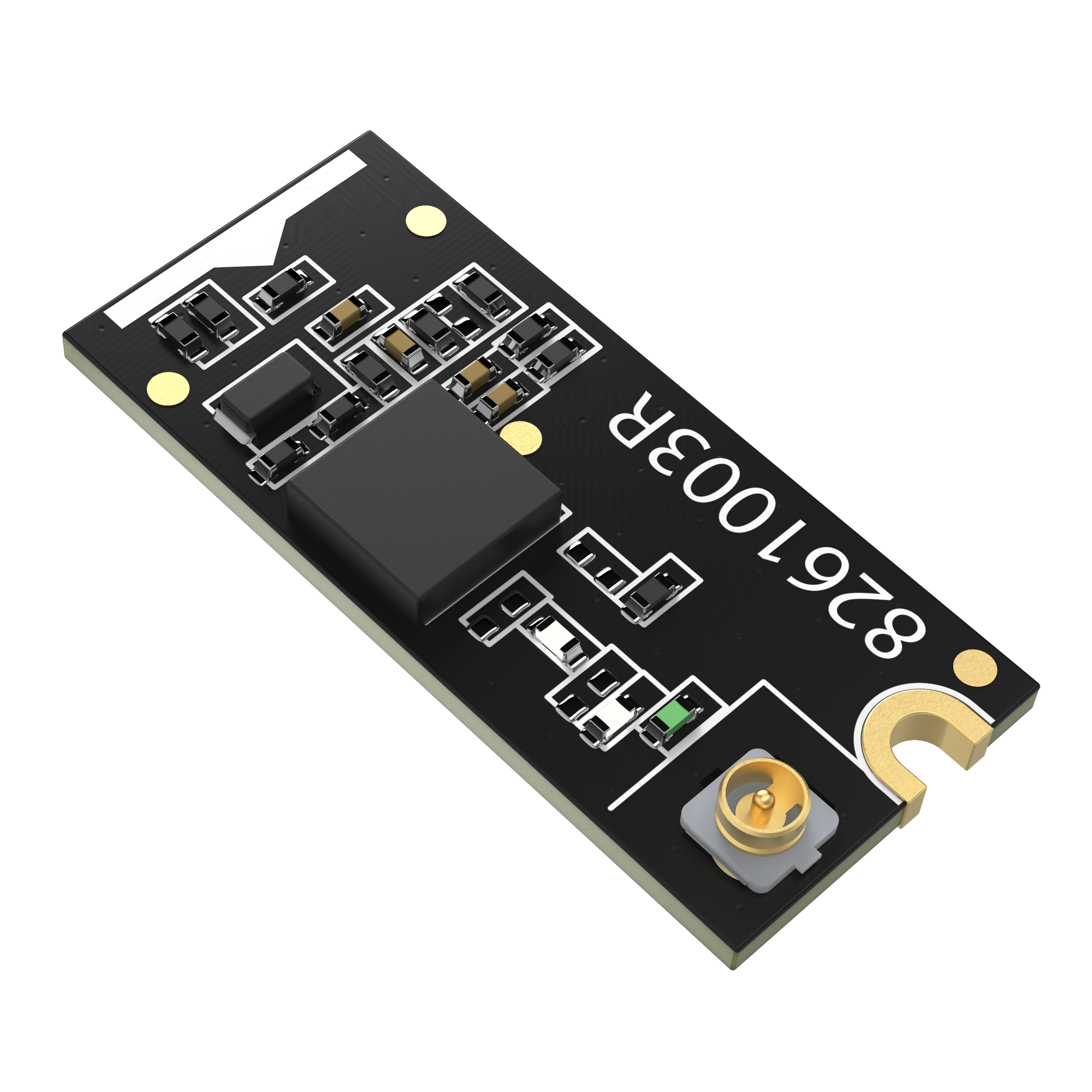 RAK19002 - boost your sensor
A voltage supply with 12V DC and up to 50mA current. The RAK19002 make it easy to connect an external sensor, like an agriculture sensor that requires 12V supply, to WisBlock, because the RAK19002 can supply the agriculture sensor without the need of an external power supply. It can supply as well an external actuator, like a small electric motor, to build an IoT solution with actuators that require 12V supply. And it is ideal on battery powered IoT devices with low power shutdown mode feature which only consumes 0.8uA
Features
3.3V input voltage, on/off control by the WisBlock Core module
12V output voltage
50mA output current