LoRaWAN gateways are the backbone of the LoRaWAN Network. It connects the LoRaWAN devices to the network server to achieve meaningful IoT applications.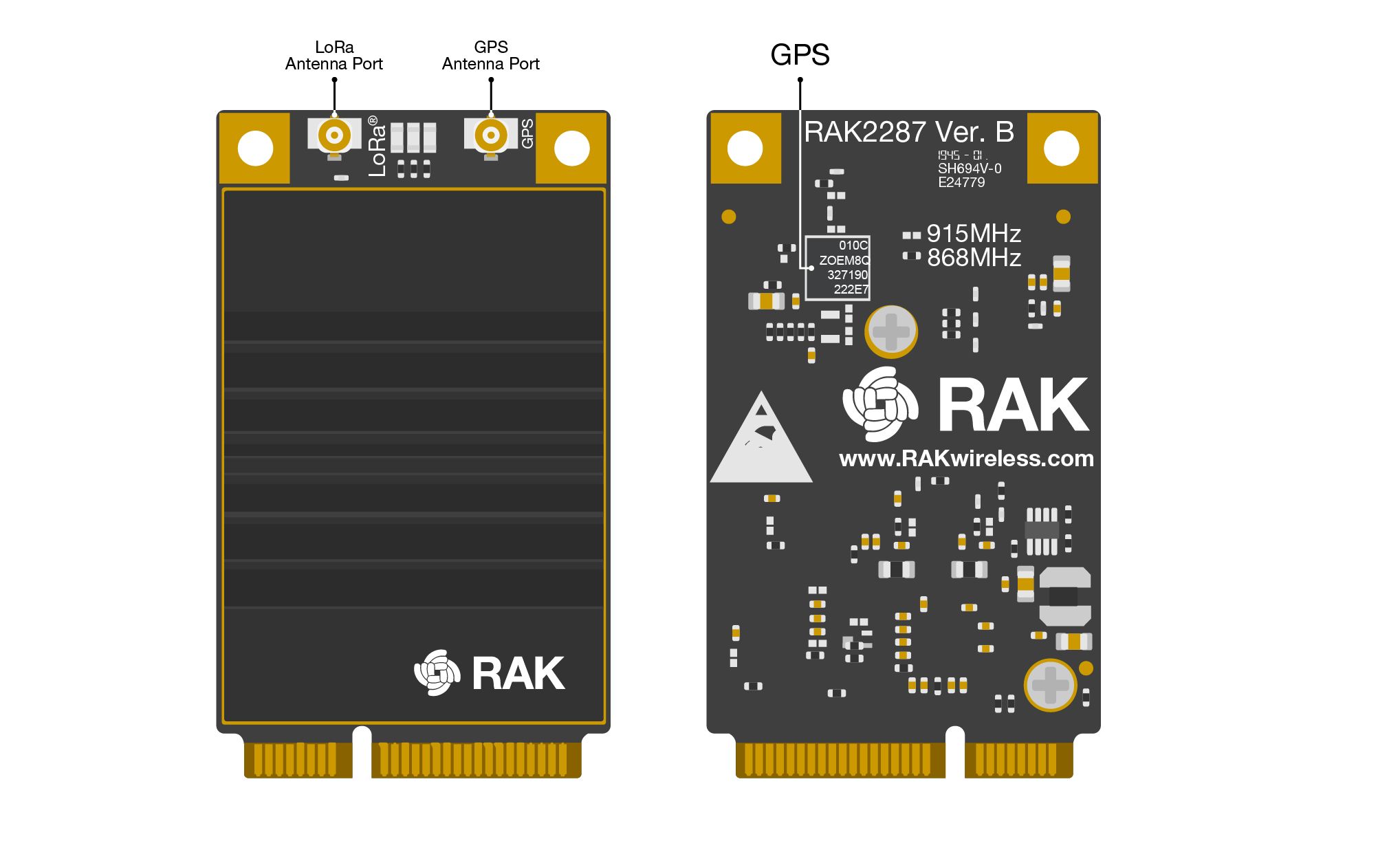 LoRaWAN Gateways
RAKwireless gateways have a built-in network server that can be used to connect end devices. It can also connect to other public, private, and community LoRaWAN Network Servers depending on the customer requirements. RAKwireless's fully functional LoRaWAN gateways are under the WisGate product series. There are two subcategories under WisGate called Wisgate Developer and WisGate Edge.

WisGate Developer is mainly based on Raspberry Pi as the host. There is a wide selection under this category and it is the ideal entry level gateway, especially for makers and for those who are just getting started with LoRaWAN.
The WisGate Edge, on the other hand, is the flagship line of RAKwireless commercial-grade gateways. These are based on OpenWRT and optimized for cost and performance. It is designed for enterprise LoRaWAN projects, which can be used in indoor and outdoor deployments. WisGate Edge LoRaWAN gateway has options for communication backhauls, like 4G and POE connection.
Aside from fully functional LoRaWAN gateways, RAKwireless also offers the WisLink LPWAN product series, which are LoRaWAN gateway concentrators that you can embed into your own host processor. It mainly comes in mini-PCIE form-factor, but there are other options like direct SMD soldering or via pin headers.
LoRaWAN End-Devices
Aside from the gateways, RAKwireless offers end-devices that apply to almost all regional frequency plans. The RAKwireless product series that are end-devices are WisDuo, WisTrio, WisNode, and WisBlock.

The WisDuo is the LoRaWAN module series you can embed on your PCB devices. It is in a small stamp form-factor with castellated connections on the side, where you can mount it via SMD reflow on your custom PCB. The WisTrio offers more features than WisDuo and already has a dedicated PCB board on its own.

WisNode, on the other hand, are off the shelf LoRaWAN devices that have specific functionality based on the type of application and are already packaged in a nice enclosure. This is the ready-to-go device for your IoT projects. Lastly, the WisBlock is the modular hardware IoT platform initiated by RAKwireless to help IoT developers create different IoT projects quickly using a wide range of WisBlock modules available.

All these LoRaWAN modules have a dedicated unique DEVEUI that is registered to IEEE. It also has the common standard certifications, like FCC and CE. These devices are designed to give the best performance and its low power requirements make it really ideal for LPWAN IoT applications.
The Complete LoRaWAN Solution
RAKwireless covers all the aspects of LoRaWAN LPWAN technology and continuously innovates to provide the latest technology stack possible, both from a hardware and software perspective. If all these components work together, you have your complete LoRaWAN LPWAN IoT application.