Why Choose LoRa® Module RAK4270 for your Long-Range and Low-Power IoT Application
LoRa® signals are based on CHIRP which is an acronym for compressed high intensity radar pulse. This is the same technology used on radar technology developed on late 1940s. LoRa radio chips like SX1262 uses a unique Chirp Spread Spectrum (CSS) modulation which is a proprietary spread spectrum technique patented by Semtech Corporation.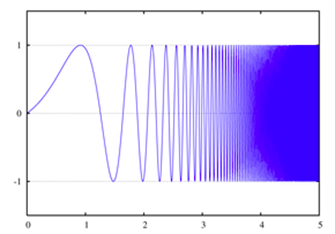 This kind of modulation is different from what WiFi, Bluetooth and Cellular technology use. The advantages on using LoRa technology are its long range capability and its low power requirements making it ideal for battery powered IoT devices.
LoRa Module
LoRa modules that are out on the market are usually composed of two main parts: the microcontroller and the LoRa RF radio. In the case of RAK4270 module, it has an internal STM32L071 and the latest LoRa radio chip SX1262. Other internal components are passive components that optimizes RF performance and low power feature.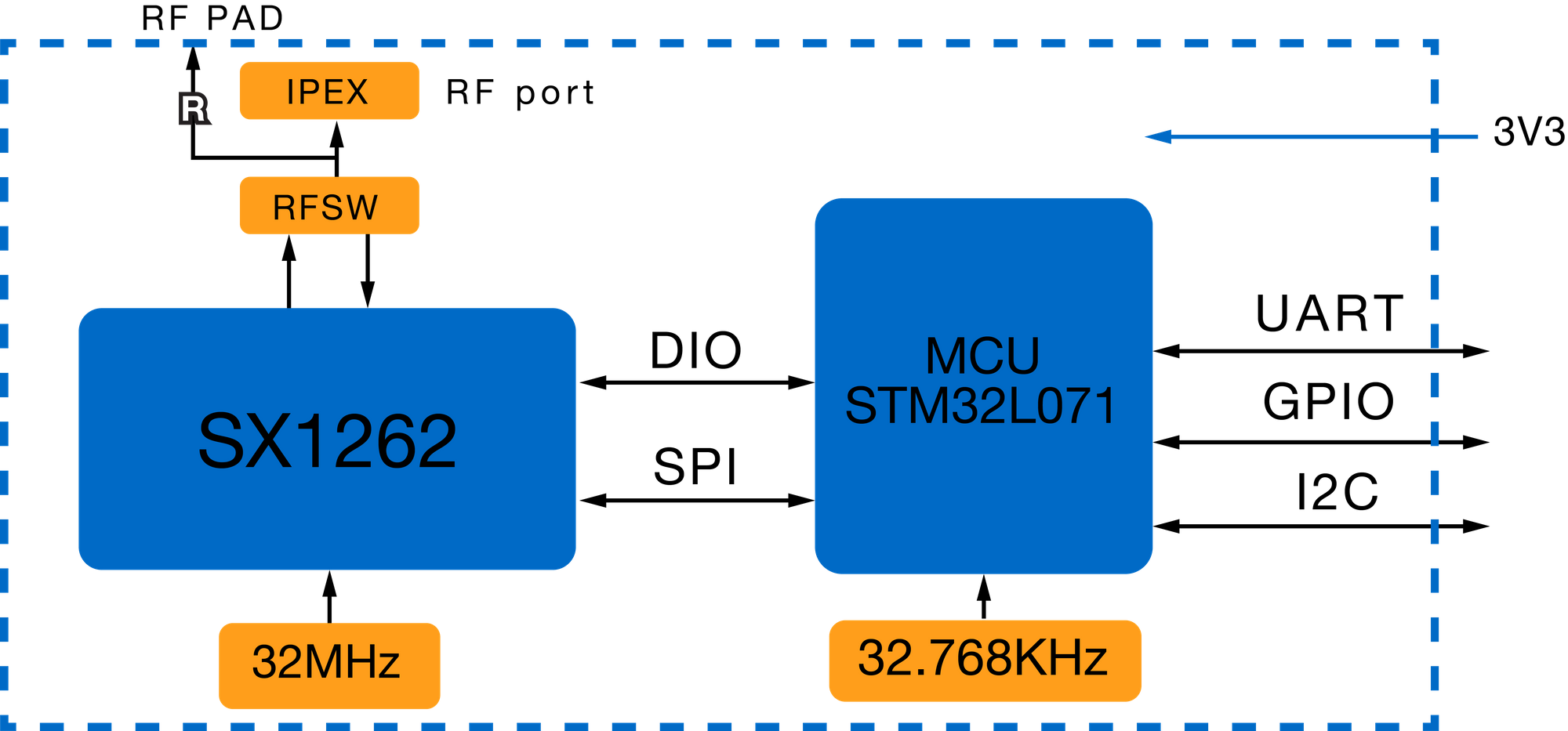 SX1262 is the latest sub-Ghz LoRa chip offered by Semtech. It has new features from its predecessor RF chips SX1276 and SX1278. SX1262 is a little bit smaller in size, offers faster data rate, has the option to transmit on higher transmitting power and with lower power requirement on receiving mode. All these new features are inside the RAK4270 module.
LoRaWAN® End-device
RAK4270 supports LoRaWAN 1.0.2 specifications. It can also work on Class A and Class C mode making it compatible to different LoRaWAN network servers. It works well on both ABP and OTAA activation methods. It also supports eight spreading factor from SF5 to SF12 with configurable signal bandwidth from 7.8kHz to 500kHz. Lastly, it can be used to most regions of the world because it is works smoothly on various frequency plan for LoRaWAN like EU433, CN470, IN865, EU868, AU915, US915, KR920 and AS923.
| Module | Region | Frequnecy |
| --- | --- | --- |
| RAK4270(L) | Europe | EU433 |
| | China | CN470 |
| RAK4270(H) | Europe | EU868 |
| | North America | US915 |
| | Australia | AU915 |
| | Korea | KR920 |
| | Asia | AS923 |
| | India | IN865 |
LoRa® P2P (TX-RX) device
There are applications where LoRaWAN is really not needed and a LoRa P2P (Point to Point) communication is more applicable. RAK4270 is capable of that feature with configurable spreading factor, frequency, bandwidth, coding rate, preamble and even the transmitting power. With two RAK4270, a perfect long range communication between two devices can be easily done. It can also switch functionality either TX or RX since the LoRa module is a transceiver.
Electrical Characteristics
In terms of electrical characteristics, it can operate on a very wide voltage range from 2.0v to 3.6v. This kind of voltage range features is very ideal on IoT battery powered applications since you can squeeze up to what is left on the battery without having to worry on any under voltage shutdown. Another great feature is its low power requirement. It will only consume 2.19uA in sleep mode (down to 1.74uA at 2.0V) operating at EU868 frequency.
Form Factor
RAK4270 is available as a stamp module. The module size is only 15 x 15.5 x 2.5mm making it ideal for space constrained projects. With the IPEX connector on the module, there is flexibility on the type of antenna depending on the user's preference. Its whole circuit is also metal shielded making the it robust against RF interference.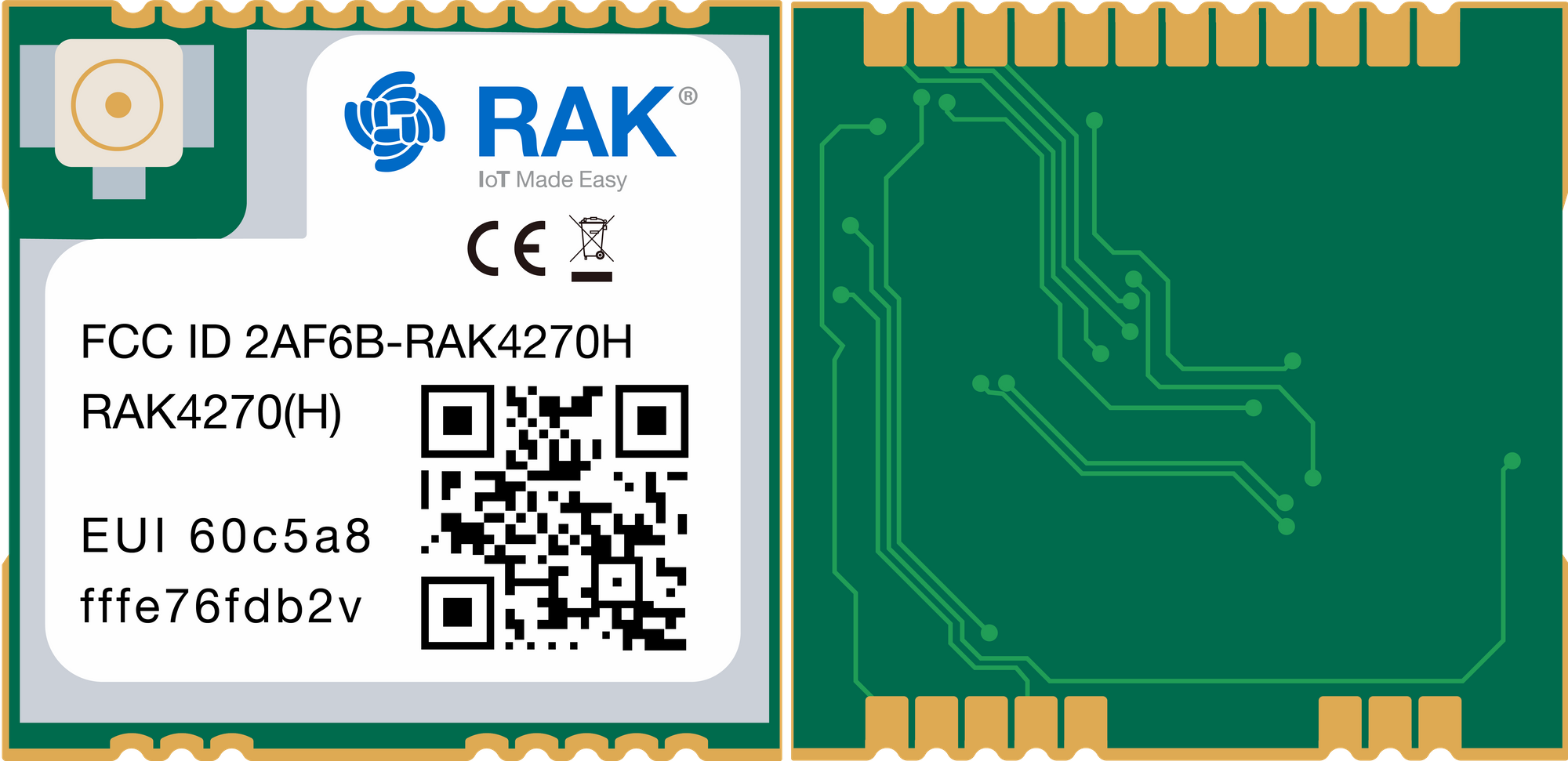 Aside on the stamp module form factor, there is also the RAK4270 Breakout Board. It is ideal for quick IoT device prototyping and proof of concept demo units. It has the form factor similar to xbee board and the headers on its sides uses commonly used 2.54 pin headers making it compatible to standard breadboard and prototyping PCBs. You can also use its RP-SMA connector for direct antenna connection.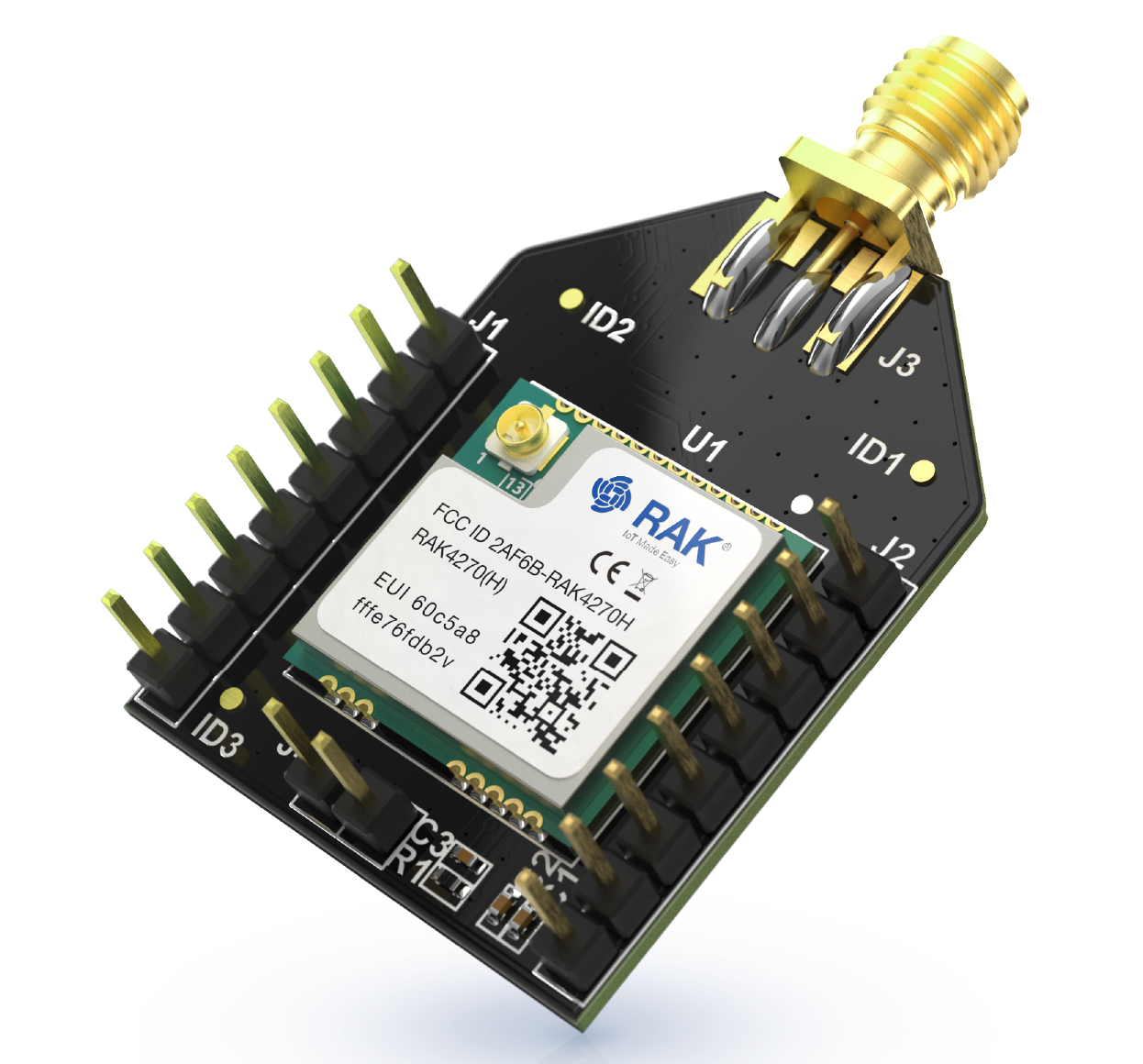 Software Development
RAK4270 comes with the default UART AT Commands set. LoRaWAN and LoRa P2P configurations for the module can be done via these standard commands. One bonus feature on these command set is the ability to control the specific IO pins of RAK4270 using certain commands. It has GPIO and ADC pins which can be used on the IoT application of the user.
Another option on developing the software for RAK4270 is via RAKwireless Unified Interface or also called as RUI, is an API based firmware driver that abstracts the complexity of the hardware layer of the module. Through the RUI API, users can control all the functionalities of the RAK4270 module without the need to deal with the complexity of low-level hardware protocols such as UART, I2C, etc. RUI is also compatible to other WisNode, WisDuo and WisTrio modules. RUI-based source codes are compiled on cloud via RUI Online Compiler which is accessible at build.rakwireless.com.

Certifications and Quality
One indicator that a device is a quality product is by looking at the certifications it passed.
CE Certification
FCC Certification
RAK4270 modules are sold globally because it was tested on the meet the requirements of CE and FCC. It is also passed the ROHS standard. In addition to that, RAK4270 and other WisDuo, WisTrio and WisNode products have unique DEVEUI which RAKwireless secured from IEEE Registration Authority.
Conclusion
There are many LoRa modules available out there on the market. And we can surely say that RAK4270 module is one of the most competitive ones. It has good electrical characteristics, great software development options and passed different certifications ensuring that it is definitely a top quality IoT module.
Want to know more about the concept of WisBlock? Download the e-book here.