Don't get your miner sun-cooked, just shield it!
RAKwireless is much involved in the growth of The People's Network and we strive to give the community the tools to achieve more – better positioning, better earnings, bigger network. This is why we have accessories that fit other brand's miners as well as our own, which includes antennas, cables, mounting solutions, and enclosures like the Outdoor Bobcat Enclosure Kit and the Outdoor SenseCAP Enclosure Kit.
The thing that both these kits have in common is the RAKBox-GW-4 — an enclosure with a modern design that fits perfectly either a Bobcat or a SenseCAP miner. This enclosure is IP67 rated, meaning it is protected against dust as well as against the effects of temporary immersion in liquids between 15 cm and 1 m. Those parameters are more than sufficient for the outdoors and bad weather resistance. You can be sure that your device is protected from dust and water.
But what about the sun?
It turns out, protection from the sun is a bit trickier. There is no Ingress Protection (IP) for heat. So, what then? Easy – you put an additional protective barrier against it! Like sunscreen for your device – a Solar Shield. RAK designed this accessory to fit perfectly over your Bobcat or SenseCAP Outdoor Enclosure Kit and protect it from the raging sun. No more burnouts caused by the big yellow ball of flame in the sky, just put "shades" on your miner and keep mining like a boss.
Why is that happening?
You may wonder why do you need additional protection. How is it that the WisGate Edge Pro doesn't need the Solar Shield, but the miners do? Isn't it the same enclosure? Yes, the enclosure is the same but the insides are what matters in this case.
You see, WisGate Edge Pro is a LoRaWAN gateway designed especially for outdoor use. It has determined operating temperature of -30 ˚C to +55 ˚C and it sticks to it.
The Bobcat and SenseCAP miners, however, are gateways for indoor use and specially designed for mining. Simply put, the mining process emanates higher temperatures as compared with the working processes of a LoRaWAN gateway. This, with a combination of the additional casing in the face of the outdoor enclosure and a bright summer day, may cause a deadly spike in the ambient temperature of the miner.
What can be done?
Having all that in mind, planning the deployment position of your miner now has a new variable to think about. It is up to you if you are going to choose a position in shade and avoid the potentially harmful sun or put your device at the best spot regardless of the eventual wrath of the sun. With RAK's Solar Shield you won't have to compromise with your device's position. Put your miner on the best spot and just shield it!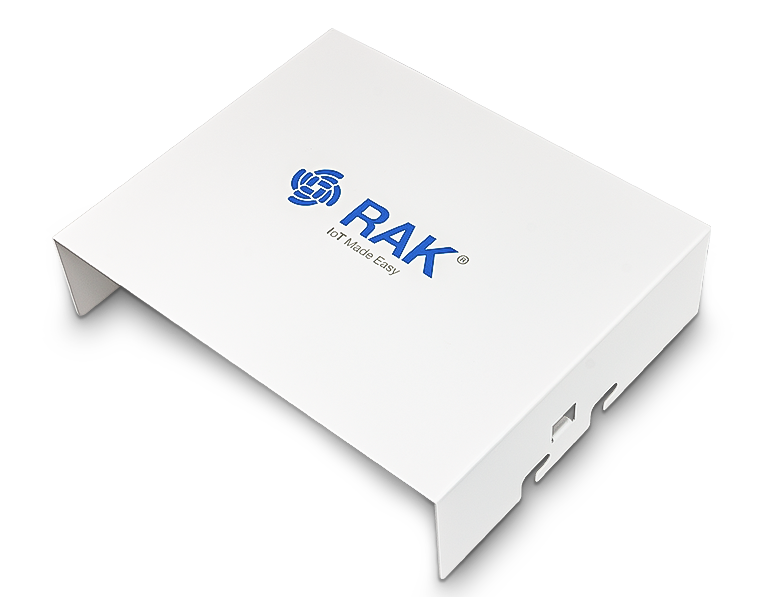 The Solar shield is already available in our store and you can buy it with just a few clicks. And while you are in our store, take the opportunity to buy all you'll nimgeed from our dedicated Helium section.
It is easy to install and we've provided a step-by-step Installation guide, the adherence to which will guarantee you proper mounting and protection.
Don't let the sun lessen your earnings, protect your miners with a Solar Shield!