The Internet of Things (IoT) plays an essential role in the way we live nowadays and how new technologies impact the way we connect devices to the internet. Innovations are helping nations to create a connected environment, and at the same time, providing rewards based on the actions generated around our connected world.
Scaling things fast and building communities is the best description we can give to all the effort that Helium has made so far by powering a crowdsourced, decentralized public network built for the Internet of Things (IoT). It is a network that has expanded non-stop, with more than 200k hotspots deployed so far, mainly in the United States and Europe, with many more on the roadmap to keep expanding the network globally to generate promising opportunities for the upcoming years.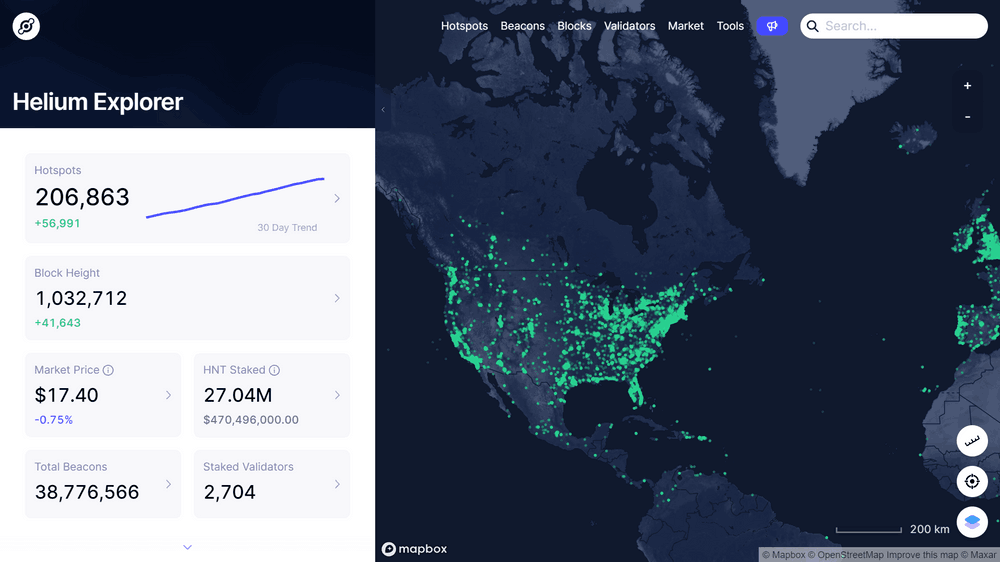 With thousands of hotspots deployed worldwide, enabling an open network for the Internet of Things opens up thousands of opportunities for developers to deliver cutting-edge technologies to solve industry challenges across the globe. Each day, the development of new technologies is becoming faster and faster, driving up the need to create and scale-up innovative solutions quickly - just as Helium has been doing for the past year.
IoT entrepreneurs and developers know very well that creating IoT devices typically involves many months of testing and development before deploying in the field and scale into mass production. However, this is something that RAKwireless has been working hard on over the last few years. Today, despite the challenges in production processes and logistics, we are proud to say that we keep enabling people and businesses worldwide to create and scale innovative IoT solutions in an easy, fast, and affordable way.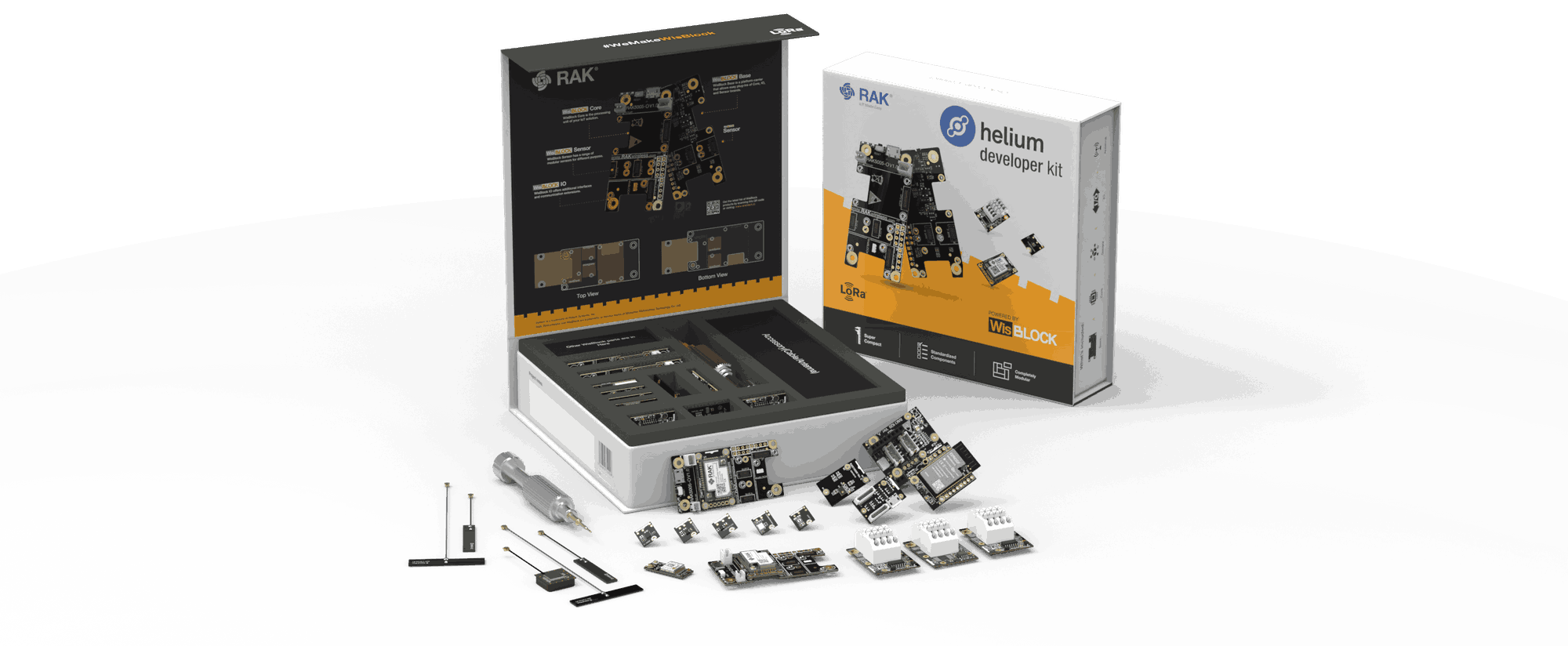 At RAK, we strive to make IoT easy for everyone. Regardless of background expertise in the field, we provide products alongside documentation resources and examples of custom solutions to develop new IoT products quickly – this being a key factor for our relationship with Helium. Strategic partnerships succeed when strengths are aligned to build robust products that empower communities to solve real-world problems that enable people to live in a better society and a better world.
We are continuing our efforts to expand the number of hotspots worldwide and expand the number of devices connected to The People's Network. In collaboration with Helium, we created the first Helium Developer Kit powered by our latest development board, WisBlock.  A platform enables agile hardware development, allows rapid prototyping to validate proof-of-concept (PoC), and a robust infrastructure that allows scaling IoT solutions in weeks.
This newest developer kit opens up endless possibilities for passionate developers who are part of The People's Network, who are also looking to bring their ideas to life, and at the same time, who want to scale them quickly to drive new business. The Helium Developer Kit has various modules that allow developers and companies to create IoT solutions for different industries. Applications such as asset tracking, environmental and weather monitoring, soil moisture monitoring, industrial sensors monitoring running over 4-20mA, RS485, or 0-5V, as well as sound detection solutions, and many more.
WisBlock is an open-source project with a fully modular architecture in both hardware and software powered by a large ecosystem of modules that keeps expanding. It enables the platform to quickly create IoT devices for different industries, such as Agriculture, Smart Cities, Manufacturing, Mobility and Transportation, and Smart Buildings. With this powerful platform, there are no limitations and Wisblock is now fully approved by Semtech and the LoRa alliance. Wisblock allows us, along with Helium, to empower new businesses by cutting friction and reducing the time to market for IoT products.
At RAK, we know very well how it is to deal with hardware creation and production. We provide certified, high-quality devices, customization possibilities in terms of hardware and encapsulation, and exceptional support with hardware experts. Therefore, we strive to spread the word about our products and services to empower people and businesses to address emerging opportunities quickly and rapidly scale solutions in The People's Network. We can openly say that many of the hotspots deployed in Helium's Network so far are RAK Miners, which proves our commitment to scaling hardware products. Now it is the turn of the end devices. It's time to create solutions. With the Helium Developer Kit, you can now speed up the hardware development, and at the same time, reduce time to market by scaling your products in a matter of weeks.
Our relation with Helium needs a boost in end devices' scalability to keep dealing with hardware creation and production at the same speed as The People's Network expansion.