How RAKwireles can empower you with IoT Software Tools
Do you think IoT is just hardware tools? Well, RAKwireless is here to prove that it is not. We've been working on some software tools to empower all our users to develop their ideas. Year after year we are more committed to our slogan, IoT Made Easy, and we like to listen to the users' needs. To this end, we are introducing software solutions to integrate with our hardware products. Continue reading to learn more about it!
Our Hero Product for this spring is software. It is RUI3, the latest version released this year that improves all the features of versions 1 and 2. WisGateOS and WisDM come with new updates following the latest software releases and solutions in the IoT field. Finally, we bring a new tool: WisToolBox, a complementary platform to all existing software that elevates user experience.
This is an invitation to know more about our products.
RUI3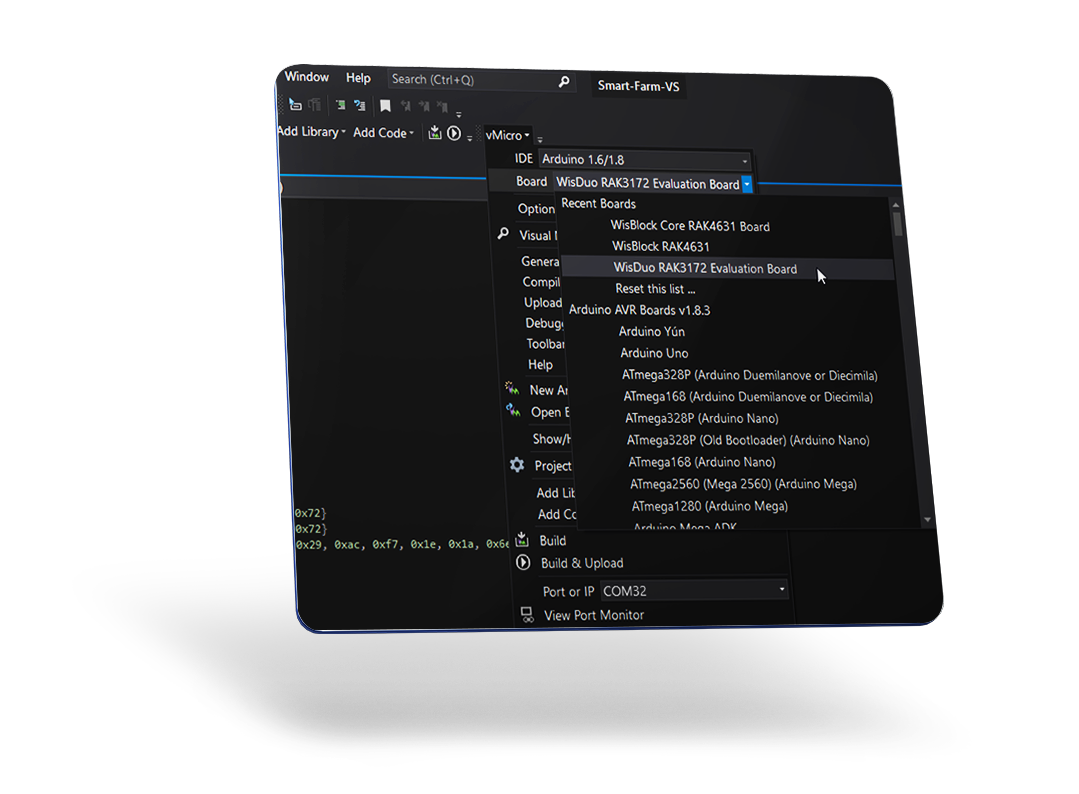 Developing hardware for IoT applications can be time-consuming and requires people with skills that are often hard to find. That's why RAKwireless is thinking about making this process easier, but… how? Imagine you are developing an application that includes LoRaWAN® communication, a humidity sensor, and a rain sensor. You download libraries and put all the code together, but when you compile the complete program, you get many errors, you know that it will be a lot of work. The next day, your boss says you need to add another sensor, WiFi, and Bluetooth capabilities… You know, you're in for a long night.
But what if all these tools you need to use were preloaded, and to add a new sensor you could do it with a small function? This is how RUI3 works. It is a software package with a robust API that allows access to application frameworks, functional libraries, hardware abstraction layer drivers and board support packages.
RUI allows you to develop applications with a structure and dedicate your effort to the specific applications, not to the tools because they are already taken care of.
Since version 1, RUI includes an approach to compile firmware online, download and upload it to your hardware so that fewer resources are consumed from your machine. You can load this program on your device using WisToolBox, which we will talk about later.
RUI3 supports the same API format as the Arduino IDE and supports IDEs like VS Code, with the promise that this will make IoT product development easier, simply by developing code at the API level. If you want to obtain RUI and learn more about it, do not miss the official Spring Launch Site.
WisToolBox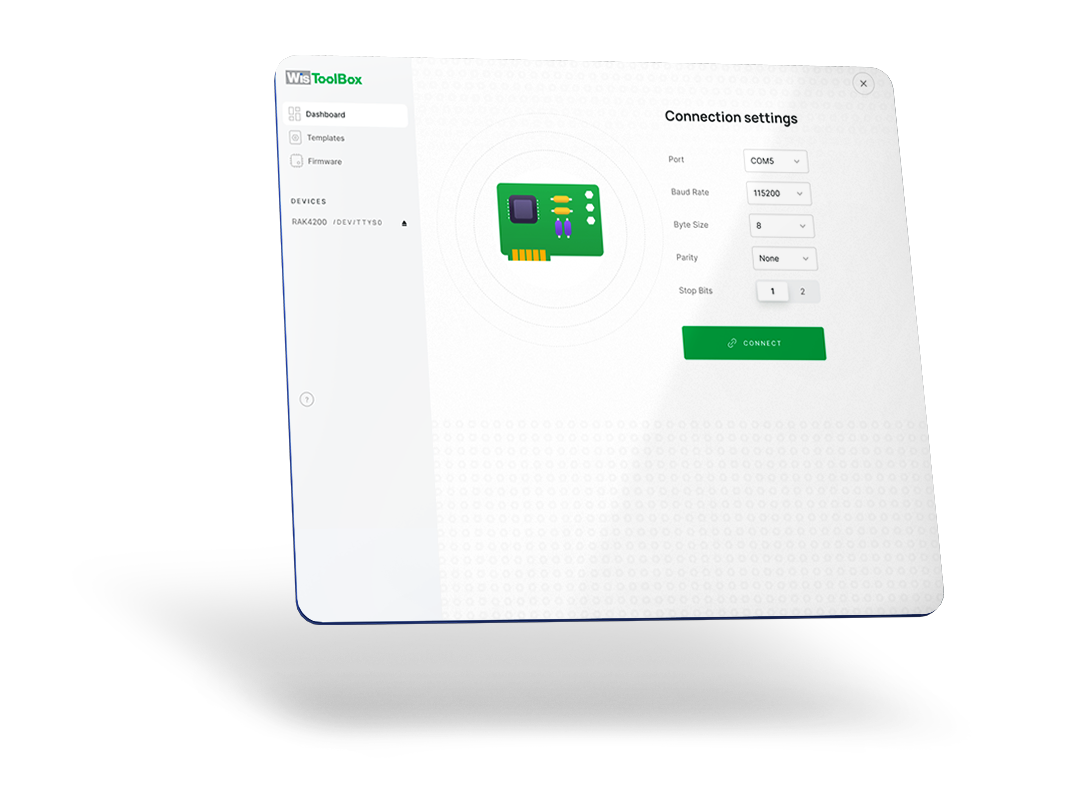 The idea of ​​WisToolBox was born to solve some inconveniences for our users. When they are configuring RAKwireless IoT devices, some of them require sending and receiving AT commands, WisToolBox is a solution for everyone who wants to use our WisBlock Core, even non-experimented people.
Some processes, such as configuring an IoT device, updating the bootloader, or uploading firmware, can take a long time. With WisToolBox you can do all this without using a terminal or AT commands. It has a mobile and desktop version user interface to configure and manage your devices in one click.
You can connect your devices via Bluetooth with the mobile version or via USB in the desktop version. After connecting your devices, you can sync and update them to the latest or custom firmware. Also, you can save configuration templates. This platform syncs your devices and settings with the cloud using your RAK ID.
WisToolBox also supports AT commands, for those who want more control over the commands that are sent to RAK devices.
As you can see, this is an amazing tool to use in a controlled environment or on-site when you need to make changes and tests. If you have any problems, there is also the possibility to contact technical support through the application.
WisGateOS 2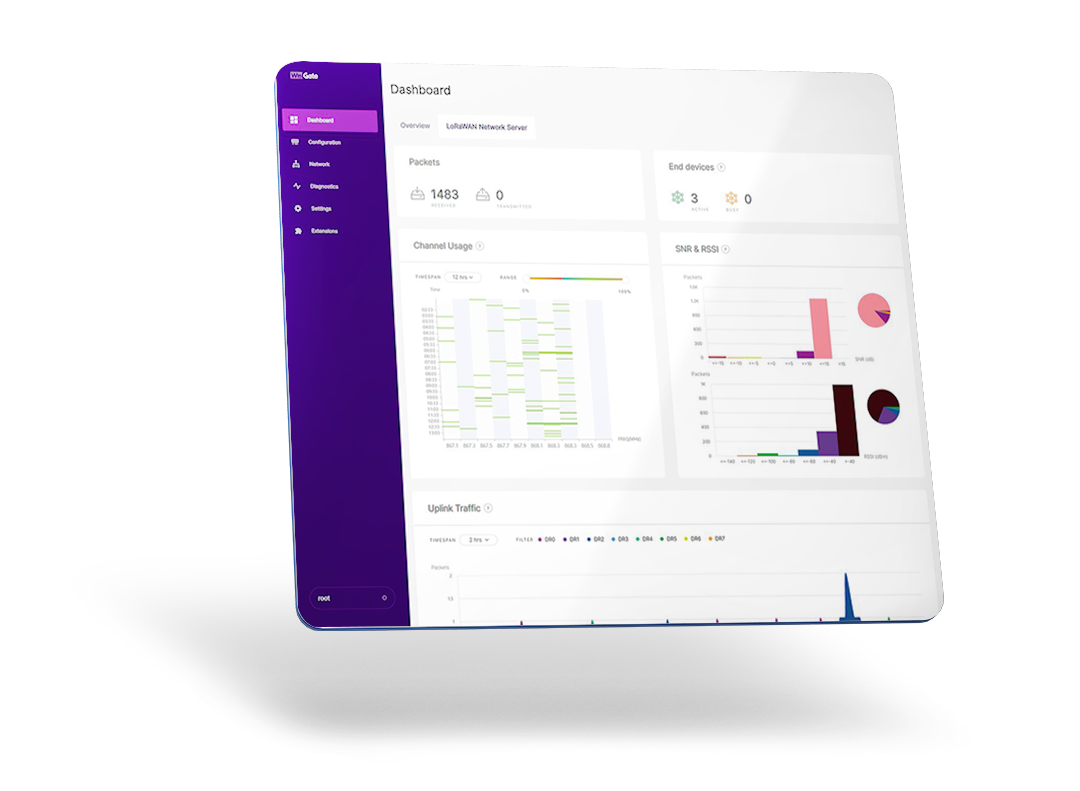 One of the best-known RAKwireless product lines is WisGate. This is the line where all the gateways are located, that is, all the devices that receive and route data through LoRaWAN® and other networks such as WiFi. WisGate Edge was created for industrial uses and for these elements an OS was created, this is WisGateOS. In this Spring Launch, we introduce the new version, WisGateOS 2, compatible only with the new products of WisGate Edge V2.
WisGateOS 2 is based on the latest version of the OpenWrt kernel. Furthermore, RAKwireless believes in the potential of open source initiatives. This latest version comes with the possibility of improvement with the collaboration of the RAKstars community; for that reason, we want to launch soon a dedicated app store where all developers and system integrators can share their extensions.
We will talk more about WisGateOS and all the benefits of version 2 at our Spring Launch event.
WisDM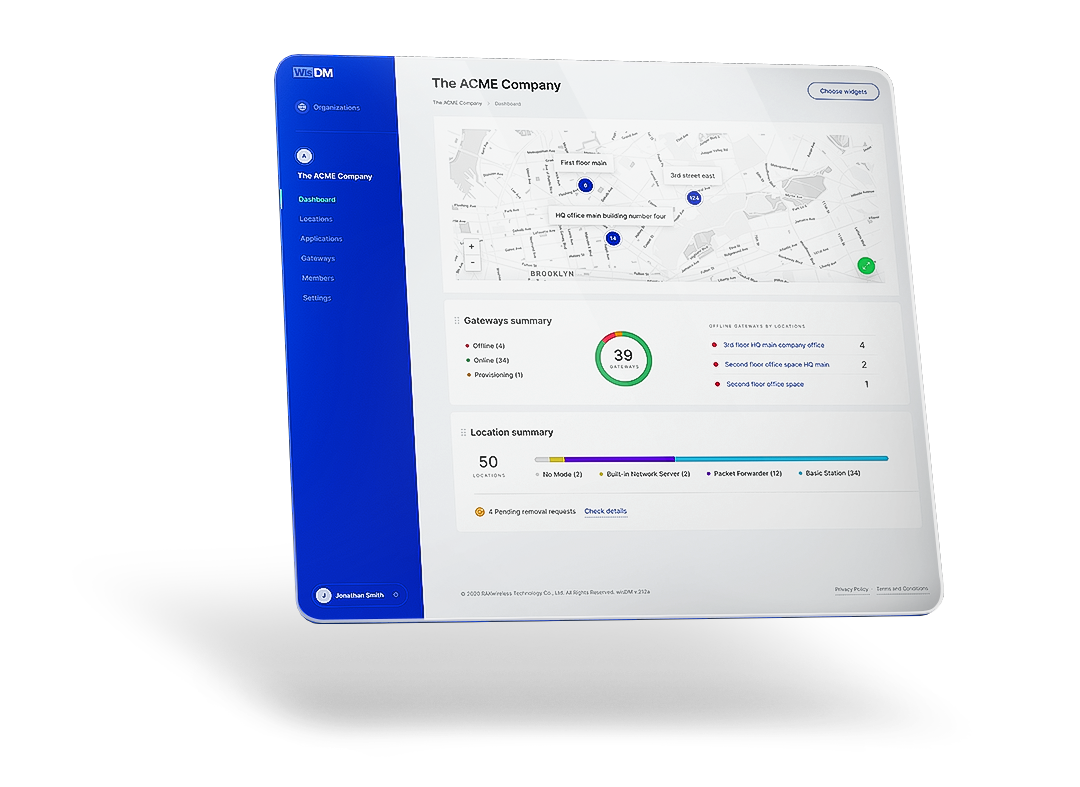 Imagine needing gateways to control irrigation systems or monitor environmental conditions in multiple crops of a determined area. Think about the size of the network it takes to connect everything in one IoT network. That's a big job that requires constant configuration and monitoring for each gateway in the network. To facilitate this work, there is WisDM. With this platform, you can monitor and configure hundreds of these devices from a single point anywhere in real-time.
WisDM is a device management system developed to configure, manage, monitor, and maintain WisGate Edge gateways and your own LoRaWAN® networks, mounted thanks to the Built-In LNS in commercial Gateways of WisGate. Some of the features included in this tool are:
OTA - Over the Air Update: Update WisGate Edge gateways firmware remotely
Location management and configuring multiples gateways at one go
SSH (Secure Shell): You can access any of your devices using an SSH connection
Configure networks connectivity options for LoRaWAN®, LTE, and Wi-Fi
Gateway performance monitoring
Compatible with RAK ID
Role Management System
Built-In Network Server: Remote configuration and management of your own network
Responsive design, work from mobile or desktop versions
In this update, WisDM brings new features such as Multi-WAN monitoring and network connection management, Battery Plus monitoring and event logging, optimized notification management, and more. Don't miss the spring release of RAKwireless to learn more about WisDM and other features included in this new version.
We hope that this brief description of the software tools that Spring Launch 2022 brings will be a motivation to be part of it. We invite you to enjoy all our events and publications by following us on all our social networks where we will inform you about the news of the event and all the surprises we have for you!