RAKwireless Joins South Asia's Biggest LoRaWAN® Gathering at The Things Conference India 2019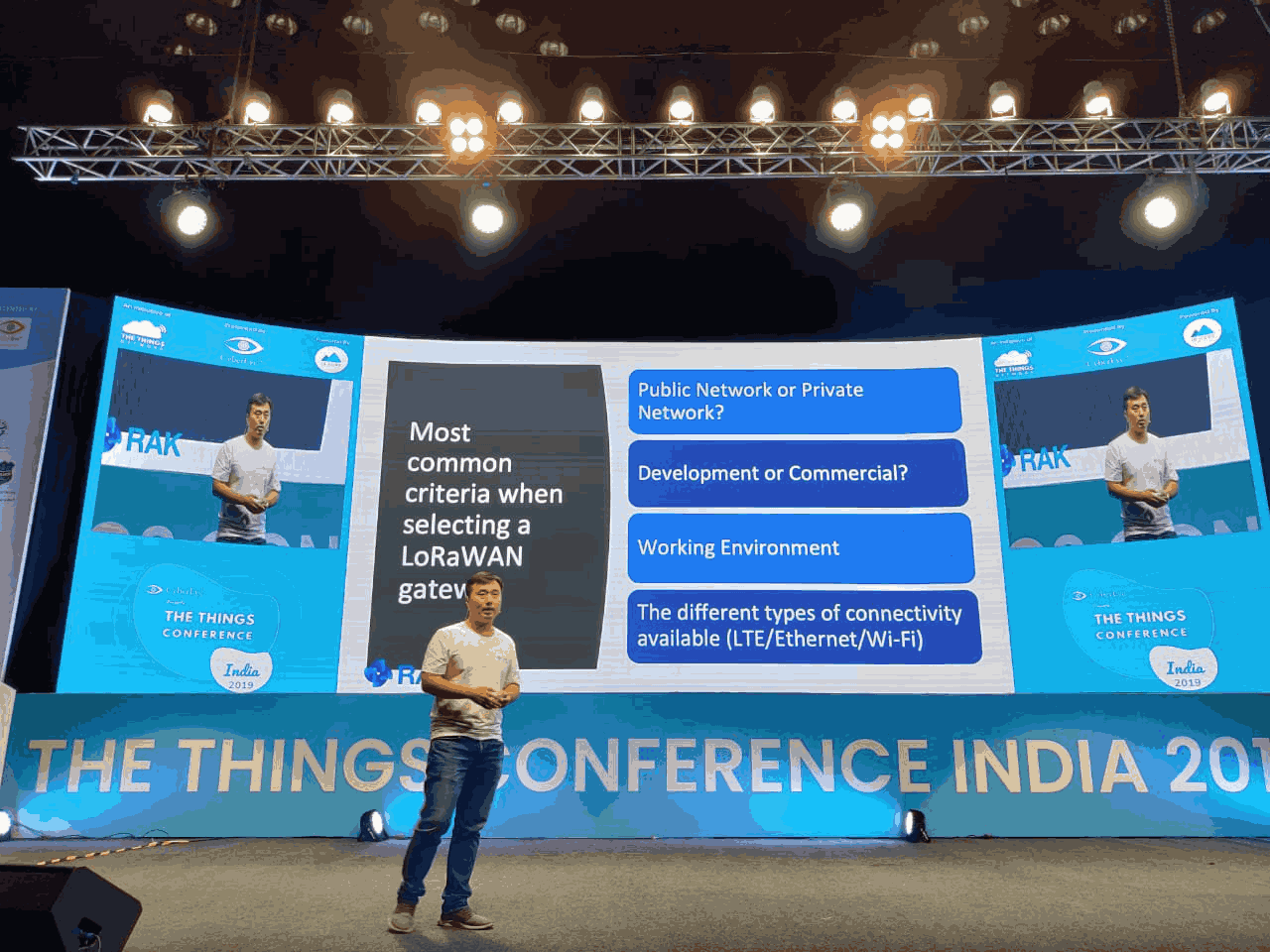 HYDERABAD, India, October 19, 2019 - Foremost global provider of IoT hardware solutions, Shenzhen RAKwireless Technology Co., Ltd. (RAKwireless), participated in the recently concluded The Things Conference India 2019, one of the world's biggest conventions of the LoRaWAN® community. This annual event, gathering key global brands across IoT research, development and production, envisions a bigger, better and stronger LoRaWAN® ecosystem in India.
In the whole two-day event, the IoT giant joined as a Silver Sponsor, strengthening its position as a premier IoT gateway and board distributor. Evidence to this great reputation is the company's experience of appreciation and active participation from hundreds of developers present in the conference.
RAKwireless also conducted an open workshop that showcased the company's philosophy of making IoT easy by demonstrating the use of LoRaWAN® gateways. The workshop participants successfully connected building blocks to make a prototype of LoRaWAN®. Aiming to enable IoT practitioners to make their own contribution to a connected world, the company is set to provide more tutorials, hands-on examples, FAQs, and technical support to its followers.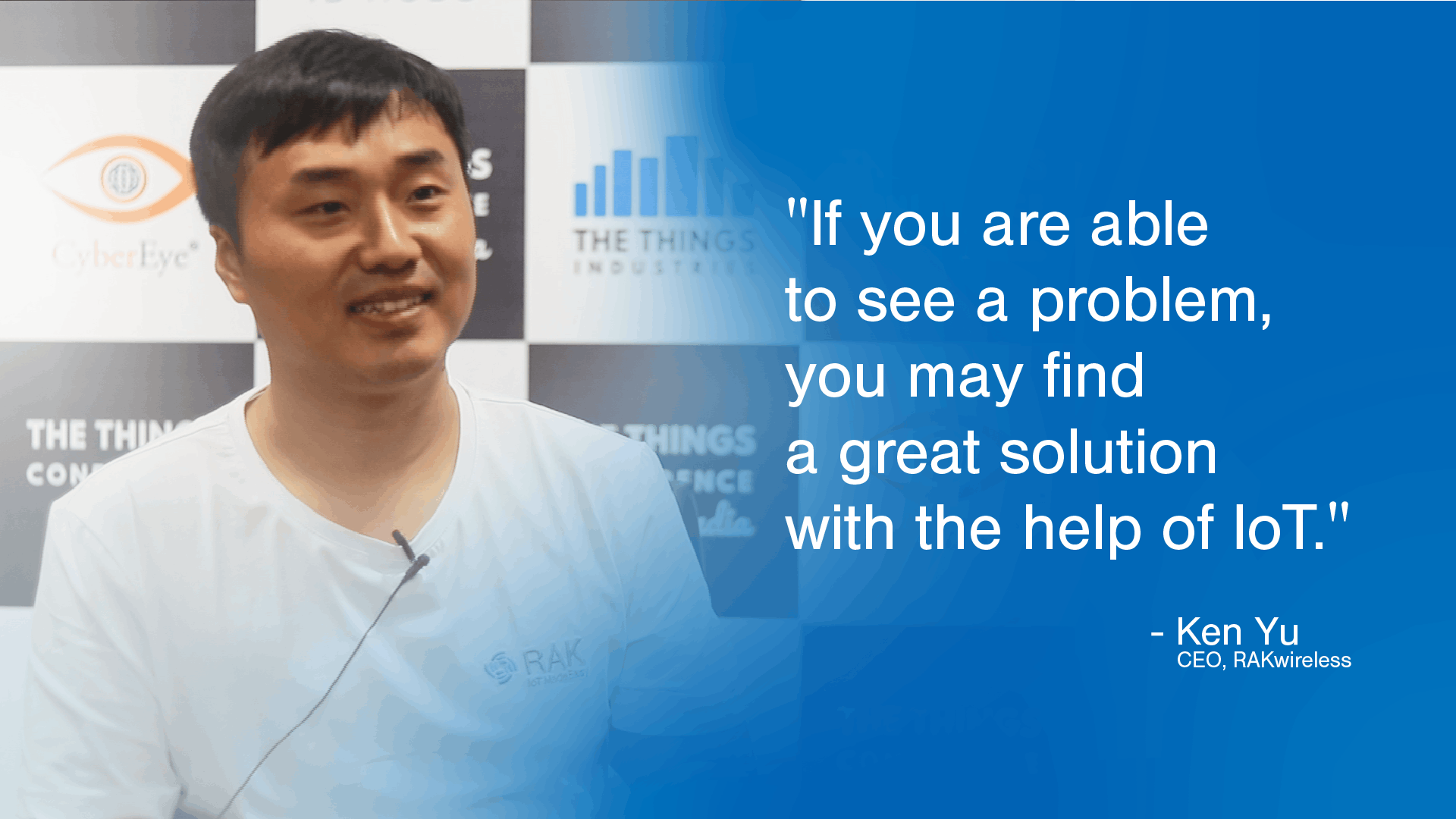 As key highlight of the event, RAKwireless CEO Ken Yu shared crucial strategies in choosing one's LoRaWAN® gateway. Yu introduced numerous problematic situations that one can encounter when mindlessly choosing a gateway to use. He sees that oversight of specific features of a gateway is a primary contributor to a project's failure. With Yu's great sharing, several participants expressed their curiosity and excitement in the current developments of IoT online. Yu then shared an inspirational message to these enthusiasts in return:
"I do see opportunities in every problem. If you are able to see a problem, you may find a great solution with the help of IoT. Numerous 'things' are being deployed worldwide for smart cities, leading to a better life. Think about water meters, gas meters, oil tanks, street lights, parking lots, trash bins and many more. Connecting everything was not possible in the past considering various factors and limitations.
Now we have all technologies supporting low power devices, high processing devices that we can use to make innovative products that will improve everyone's lives. Being a beginner, you actually have a huge opportunity. Choose which problem you want to solve using IoT. Find cost-effective hardware to make you own prototype. Find all technical details on blogs, and examples on Internet that can give you a kick start into IoT.
If you are looking for the LoRaWAN, we can provide sample source codes of our LoRa nodes so, in the beginning, you won't be stuck in the finding source codes for a device, which are available online."
After the conference' success, RAKwireless aims to participate in more gatherings in the following years. Its participation in conferences only highlight the strong impact the company has in the worldwide community of IoT enthusiasts and developers. Next year, followers should anticipate RAKwireless' participation in the world's largest LoRaWAN® conference, The Things Conference 2020 in Amsterdam, Netherlands, where the biggest brands in IoT and LoRaWAN® convene to discuss the future of a connected world.