This Autumn Launch 2022, we are launching a mix of sensors and industrial interfaces. As we see the demand of the market, we extend our air quality sensors with two new sensors that will help to build a complete indoor air quality device.
Our interface line will be getting two popular communication modules to help you with your projects. And as promised in our Summer launch we extended our Unify Enclosure product line with a larger IP65 outdoor enclosure and more mounting accessories.
Air Quality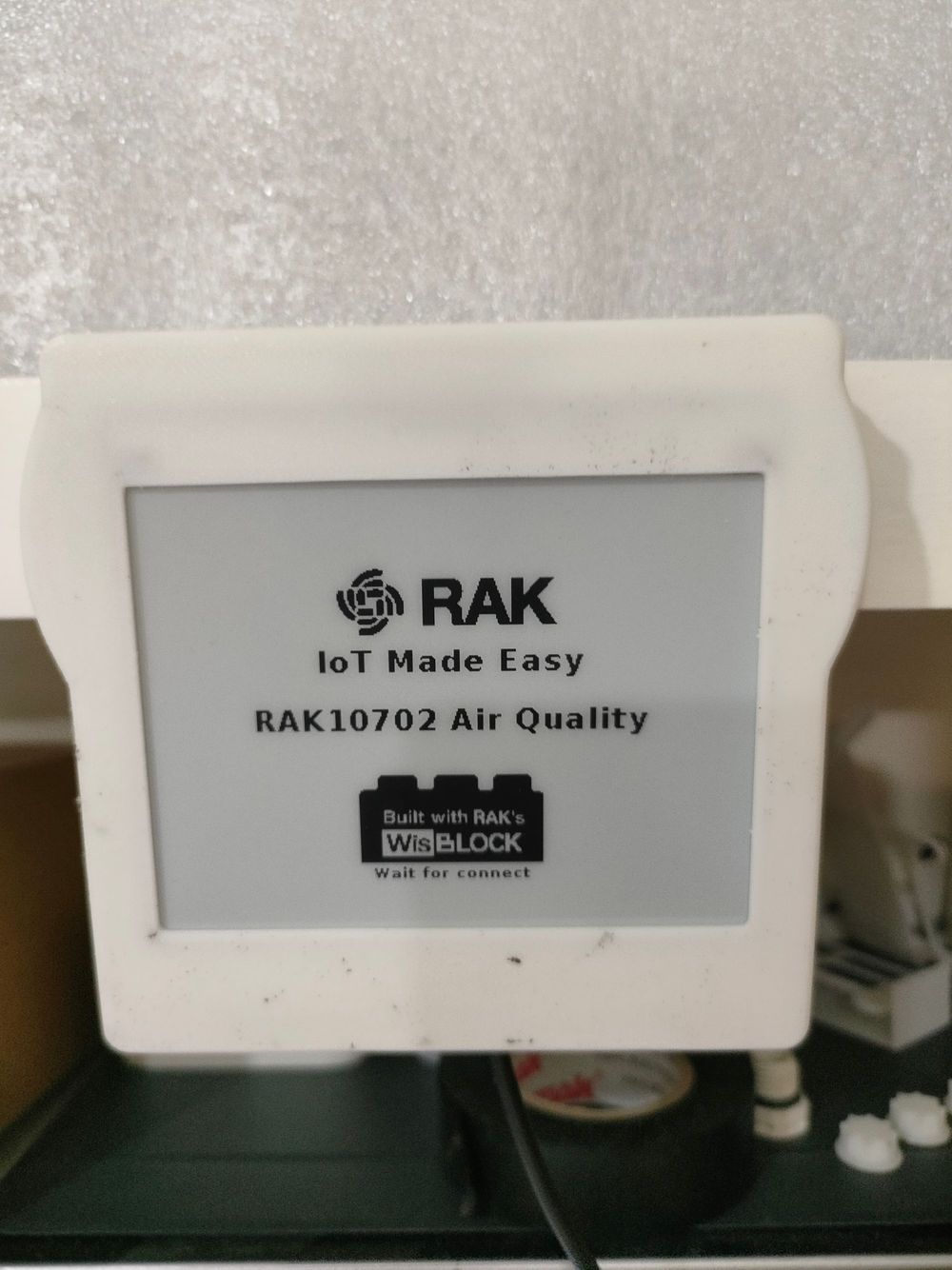 Indoor Air Quality monitoring is getting more and more important. Even we all try to reduce air pollution, in some areas the air quality is not as good as it should be and needs actions to improve it.
We already have the RAK1906 Bosch BME680 environment sensor and the RAK12047 Sensirion SGP40 Volatile Organic Components sensors. We add to these a CO2 sensor based on the Sensirion SCD30 and a Particle Matter sensor based on the Plantower PMSA003I.

With these two sensors together with the RAK1906 Environment and RAK12047 VOC sensor, you have all modules available to build a complete indoor Air Quality device for your home, office, or public building.
All 4 sensors can be used together with our WisBlock Dual IO Base Board RAK19001 or our new RAK19011 Dual IO Base Board combined with any of our new Power Modules. The second gives you the freedom to select the power supply (battery, 5V USB, or 5-24V industrial supply) in your product.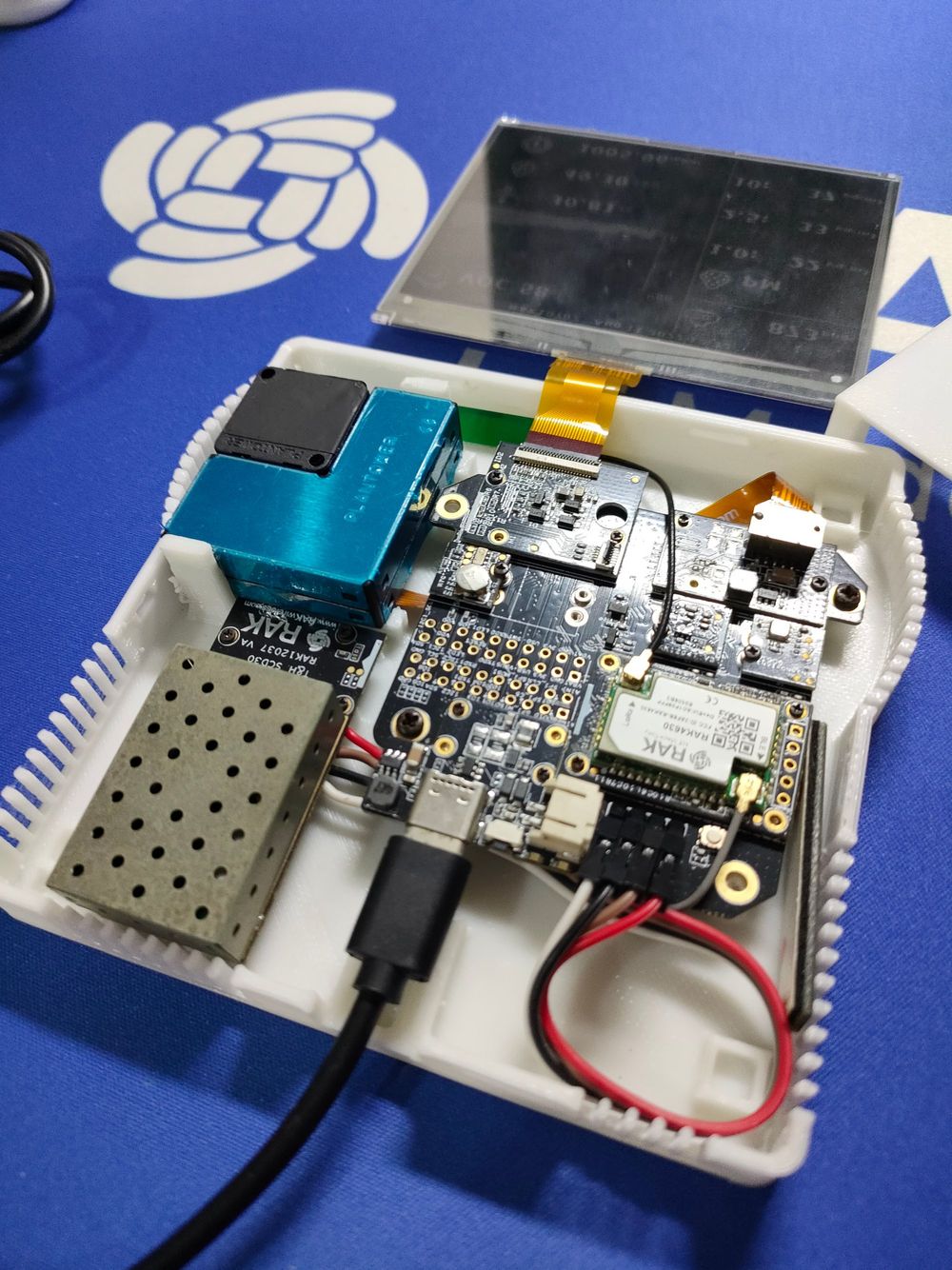 In the prototype shown here I used the RAK19011 Base Board:
You can see the WisBlock Base board together with the RAK12037 and RAK12039 sensors.
Optional measured air quality values can be displayed on an EPD display.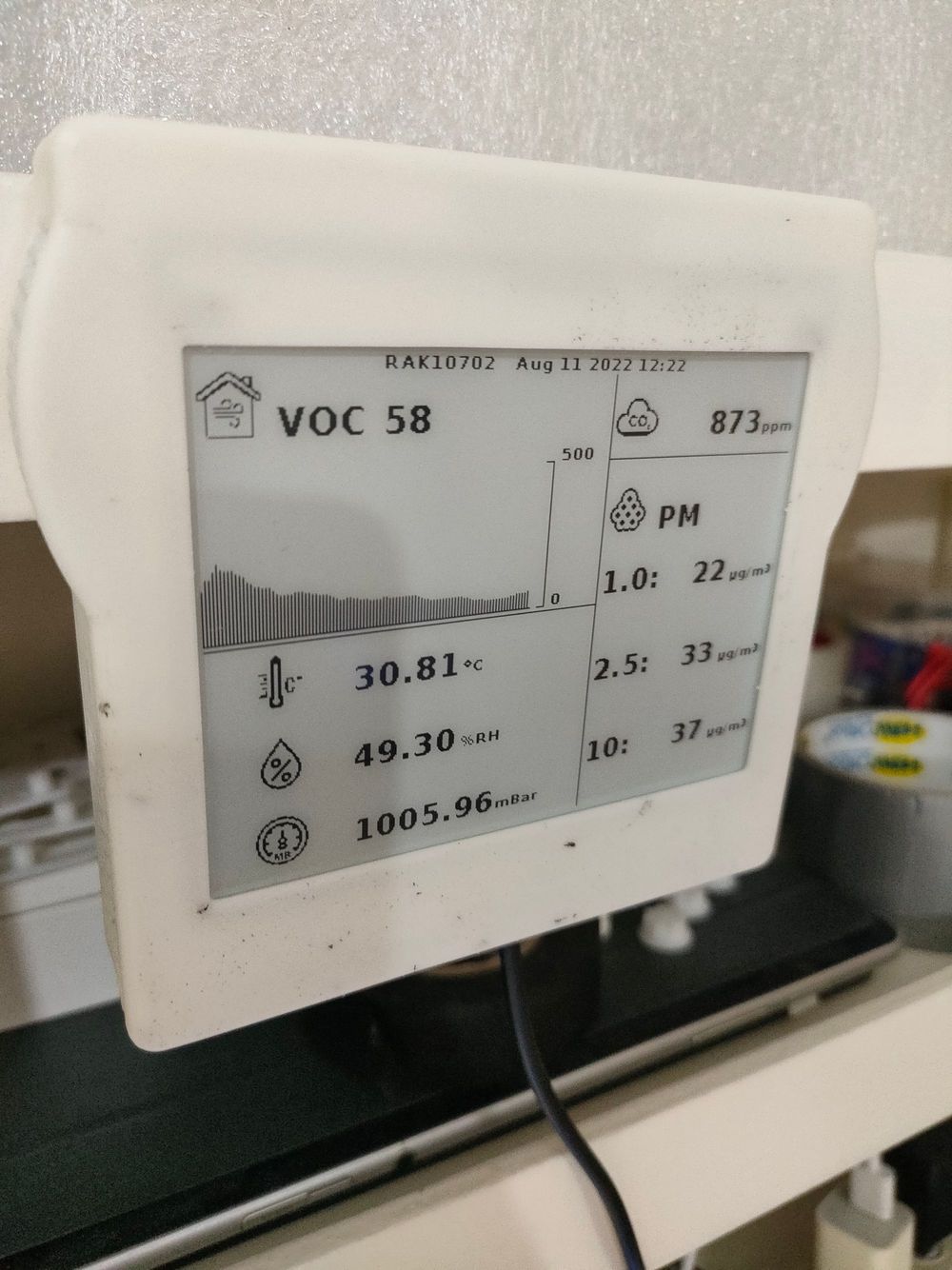 But more importantly, you can send the data over LoRaWAN to your Air Quality application and monitor the values and take corrective steps in the air supply if necessary.
Here we use #Datacake for the visualization: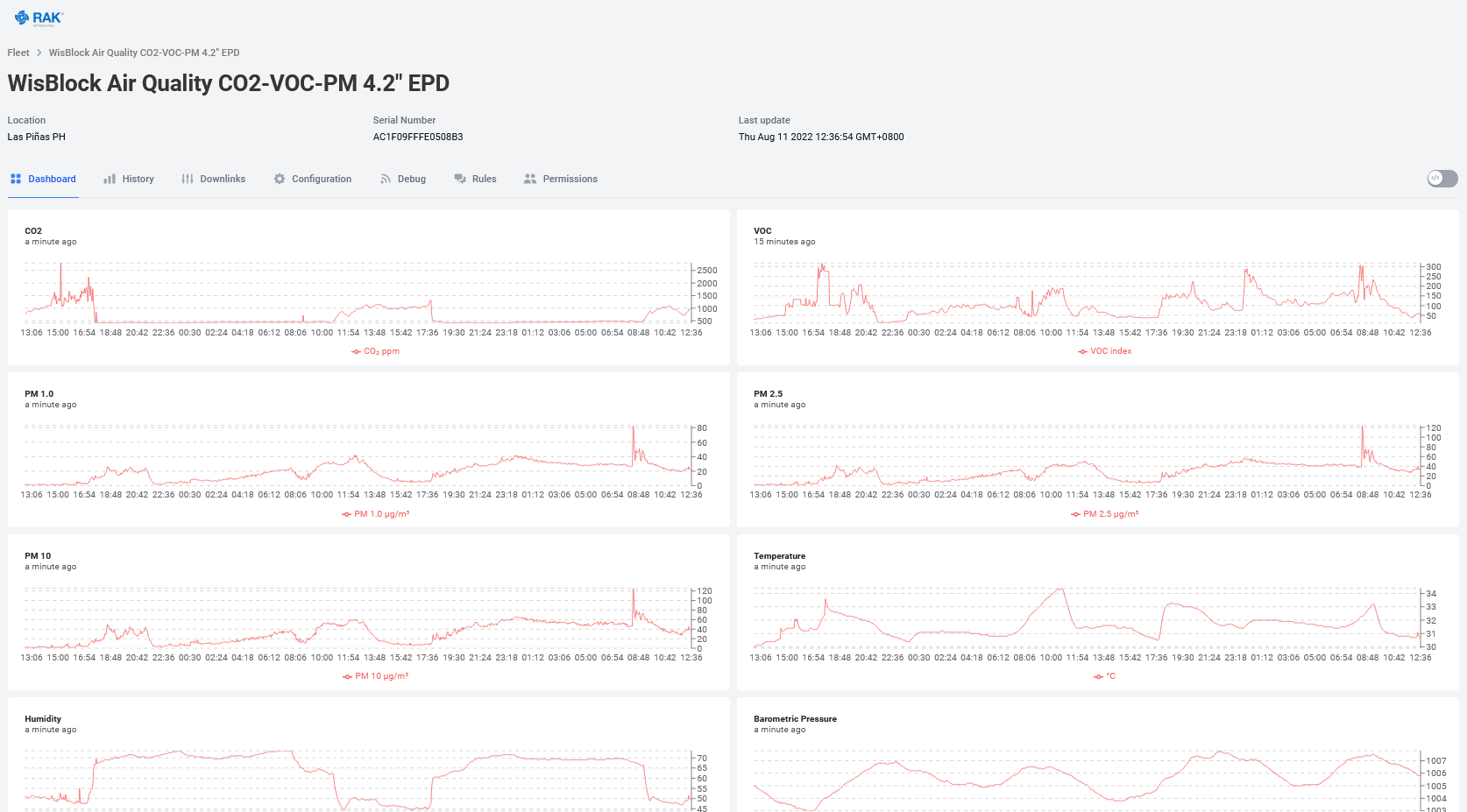 Technical details for the new Air Quality Sensors
The RAK12037 is using the Sensirion SCD30 CO2 sensor, which can measure the concentration of CO2 in the air. CO2 sensors are an important part of indoor Air Quality devices.
The SCD30 features dual-channel detection for superior stability and ±30ppm + 3% accuracy. It is commonly used in HVAC equipment, air purifiers, and smart home applications.
Based on Sensirion SCD30 sensor
Integrated temperature, humidity sensor, and CO2 sensor
Dual-channel detection for superior stability
I2C interface
Measurement range: 400 ppm – 10.000 ppm
Accuracy: ±(30 ppm + 3%)
Current consumption: 19 mA @ 1 meas. per 2 s.
Fully calibrated and linearized
Temperature measurement range: -40° C ~ 70° C
Size 25 x 50 x 1 mm
Supply voltage: 3.3V
The RAK12039 is using the Plantower PMSA003I Particle Matter sensor, which can detect the concentration of particles in the air with sizes of 1.0, 2.5, and 10μm. The PM sensors are an important part of indoor Air Quality devices. Due to the size of the PM sensor, it is separated from the IO module and connected with a flex PCB cable that makes it easier to place the sensor inside an enclosure.
Zero false alarm rate
Real-time response
Minimum distinguishable particle diameter:0.3 μm
Particle Range of measurement: 0.3~1.0, 1.0~2.5, 2.5~10 μm)
High anti-interference performance because of the patent structure of
six sides shielding
Power Supply:3.3 V
I2C bus communication
Flex PCB between the sensor and IO module
Size 15 x 25 x 1 mm
Operating Temperature: -10° C ~ 60° C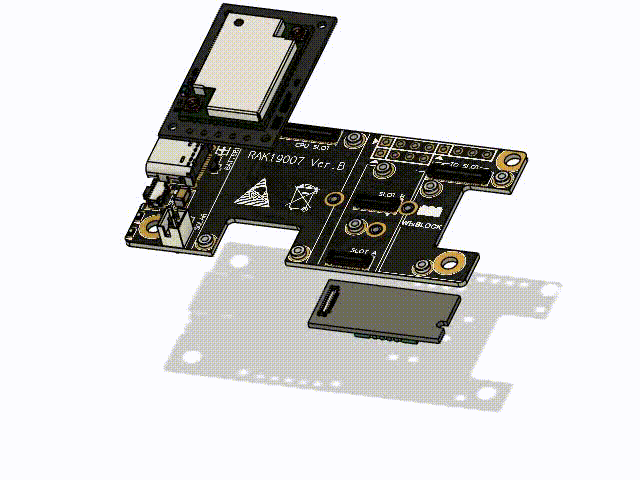 Earthquakes can be dangerous and are often unpredictable. Seismic stations all around the world are measuring seismic activities. With the D7S module, Omron created an affordable sensor that can detect earthquakes and measure their intensity as SI values.
The SI values have a high correlation with the seismic intensity scale which indicates the magnitude of an earthquake.
Using the Omron sensor we designed the RAK12027, a compact seismic sensor for the WisBlock Sensor Slots.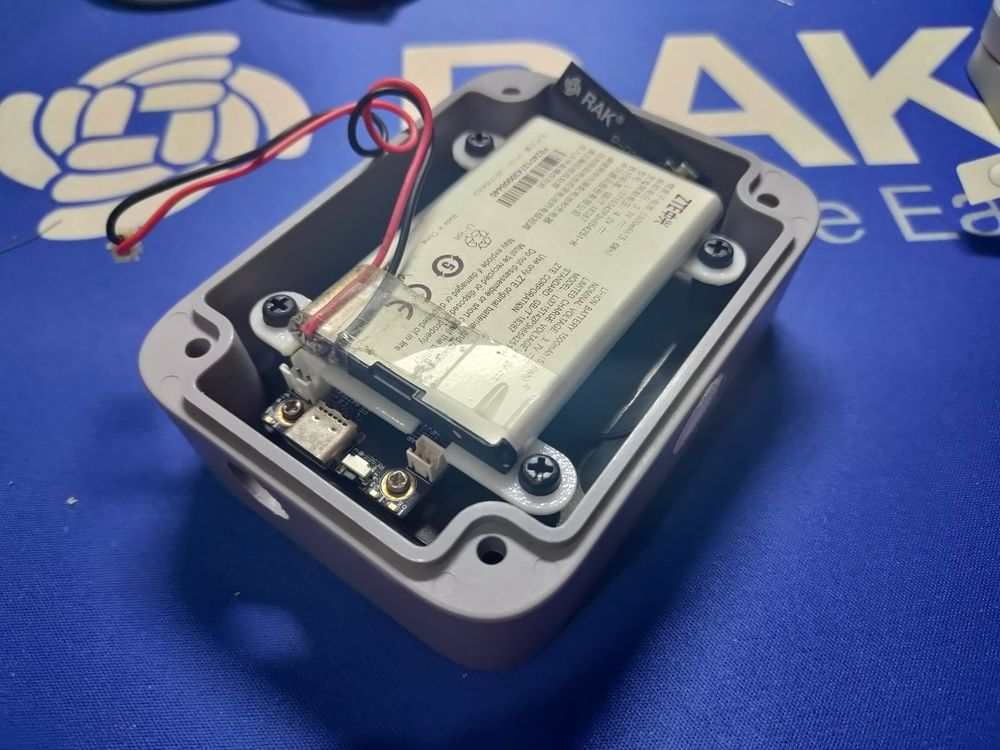 While this product cannot be used to predict earthquakes, it is a good solution to send warnings and protect sensitive machinery in case an earthquake occurs.
Besides measuring the strength, it generates a warning signal if the SI level is higher than 5 that can be used to shut down machinery. It detects as well if the horizontal position of the sensor changes, which points towards a collapse of the structure where the sensor was deployed.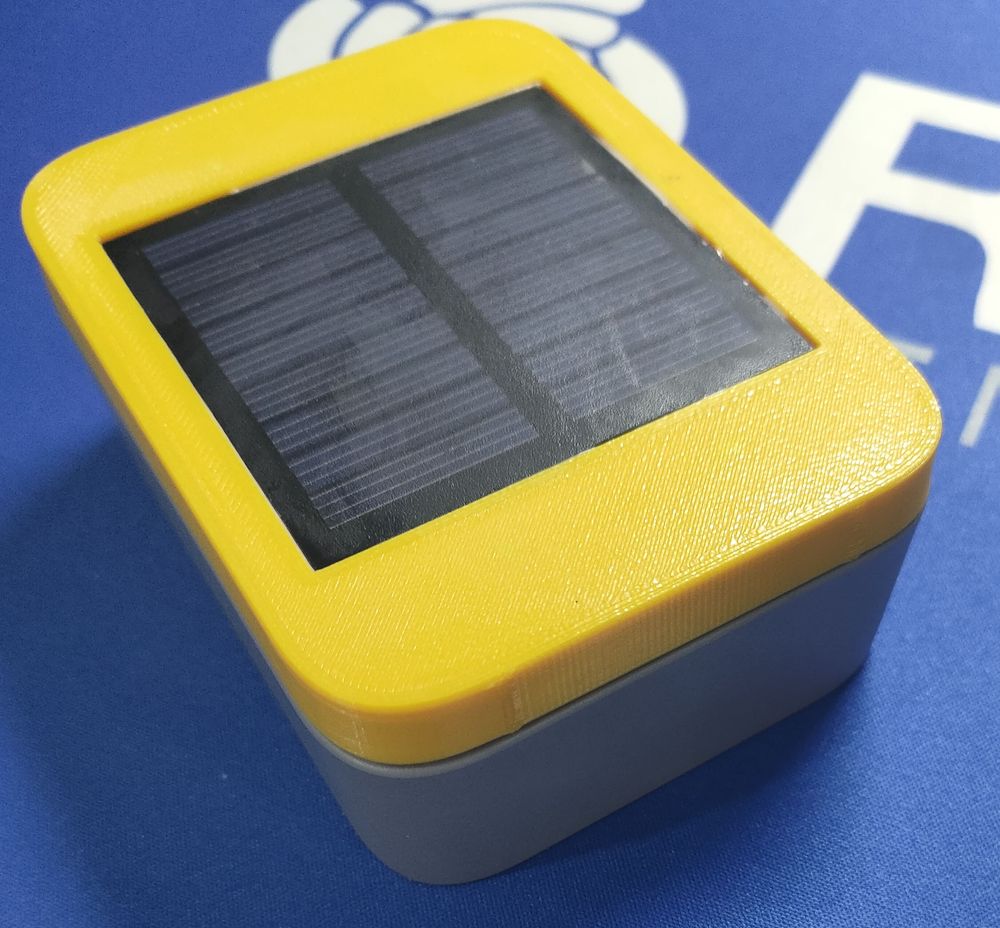 Mounted in a Unify Enclosure and combined with a Solar Panel, WisBlock allows building a compact sensor that can be powered by a battery. LoRaWAN as a long-range communication method, can be used to send earthquake warnings to servers where the data can be processed and warning notifications generated and sent.
Based on D7S-A0001
Using the SI value, which has a high correlation with the seismic intensity scale that indicates the magnitude of an earthquake, provides higher-precision judgment of seismic intensity scales.
A higher degree of freedom for incorporation into devices and prolonged operation on battery power.
The shutoff output terminal (INT1) operates equivalent to a conventional mechanical vibration sensor and ensures compatibility with mechanical vibration sensors.
I2C interface is able to obtain earthquake-related information from the Sensor with communications from external devices.
3.3V Power supply
Precise Location Tracking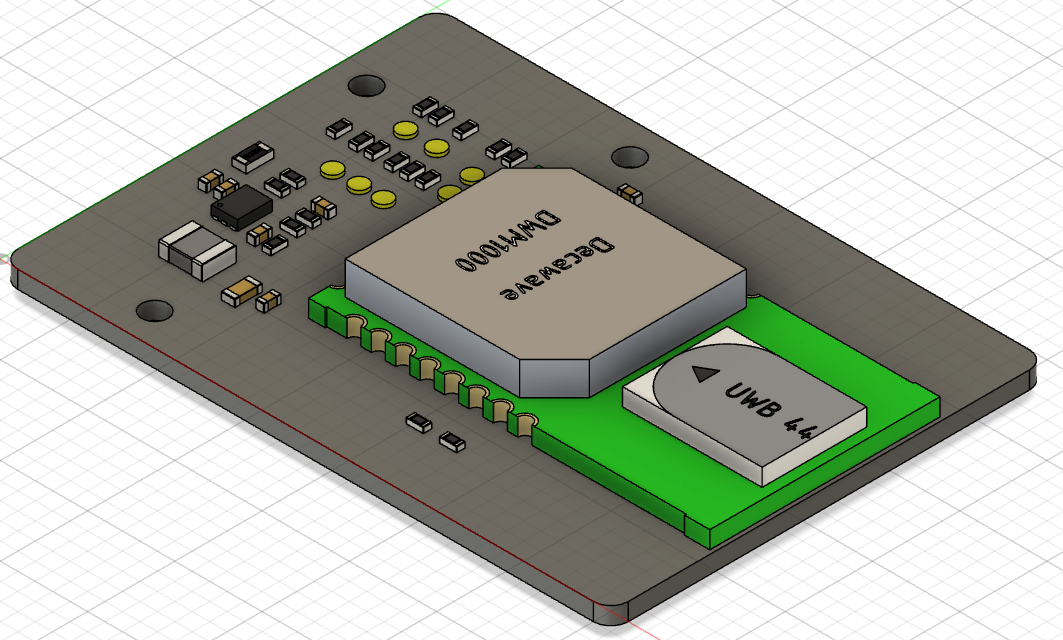 The RAK13801 is a precise location tracker module based on UWB. It uses the Decawave DW1000 module.
UWB stands for "ultra-wideband", which is a short-range communication method using frequencies between 3.1 and 10.67 GHz. It can reach ranges of up to 50m and can be used to get a location precision of up to 10cm.
By using multiple RAK13801 asset location tracking for containers, packages or even automatic driving vehicles can be built easily.
Place 4 RAk13801 UWB as "anchors" on static locations in a warehouse and track the location of packets in real-time.
The very precise location of tagged objects delivers enterprise efficiency gains and cost reductions
Extended communications range minimizes required infrastructure in RTLS
High multipath fading immunity
Supports very high tag densities in RTLS
Low cost allows cost-effective implementation of solutions
Low power consumption reduces the need to replace batteries and lowers system lifetime costs
Power Supply: 3.3V
Industrial interfaces
For industrial and agriculture applications we have added two new communication interfaces.
The first one is the RAK13006, a CAN Bus interface using the Microchip MCP2518FD CAN controller. It is used in cars, trucks, and building automation and has secure data transmission as it uses differential signals. The RAK13006 supports high-speed CAN up to 1 Mbit/s. And for easier wiring, the CAN+ and CAN- lines are available two times on the easy-to-use screw connector. This makes it simple to daisy-chain multiple CAN bus devices.
Based on MCP2518FD and ATA6563
Arbitration Bit Rate up to 1 Mbps
Supports both ISO 11898-2 and ISO1 1898-3 modes
Power Supply:3.3 V
SPI bus communication
Size 25 x 35 x 1 mm
Operating Temperature: -40° C ~ 85° C
The second one is using the popular SDI-12 interface.
The RAK13010 is an SDI-12 Serial Digital Interface with a speed of 1200 baud.
It uses a three-wire connection. The bus is bidirectional and supports a system of one master and multiple slave devices. On the 4-pin fast connector are not only the SDI-12 signals but also the option to supply the SDI-12 sensors from an external power supply.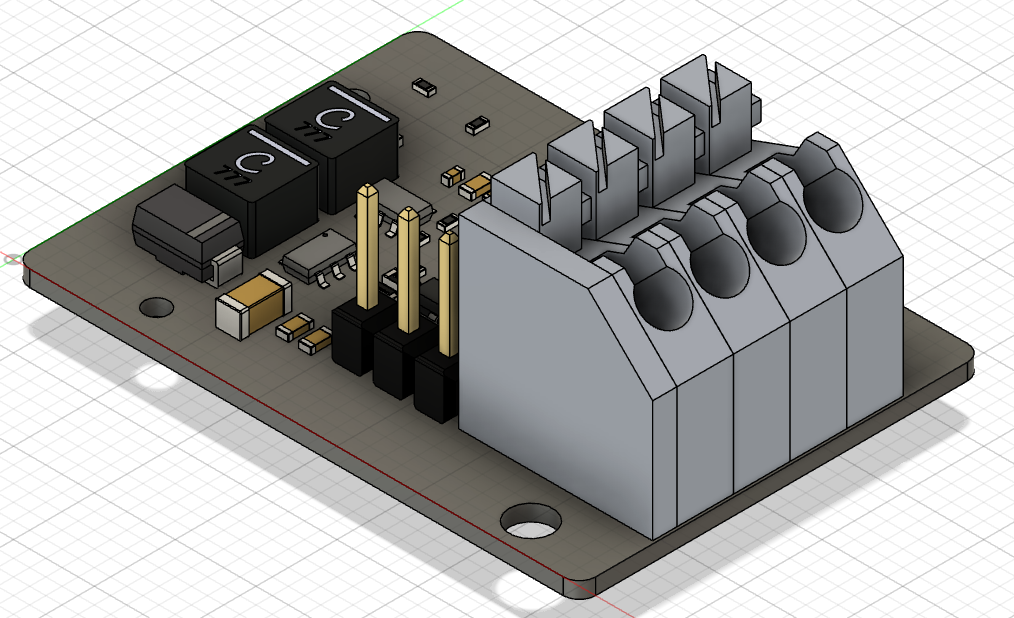 Supports the SDI-12 communication protocol
Supports the 3-wire SDI-12 communication cable
Provides the 12V supply for the SDI-12 sensors and has an option to
use an external 12V
supply if required
Power Supply: VBAT and 3.3V
UART communication
Size 25 x 35 x 1 mm
Operating Temperature: -40° C ~ 85° C
Unify Enclosure and Accessories
To give you more opportunities when deploying your WisBlock solutions (or other devices), we extended the Unify Outdoor Enclosure series with a large version. Unify Enclosure with a size of 130 x 180 x 60 mm it gives you plenty of space for everything. You can even use it to put a LoRaWAN gateway inside. It comes with a blank mounting plate for WisBlock modules, power supplies, and anything you need for your project.
Same as our other Unify enclosures, it shares unique and simple mounting options for all kinds of accessories on the bottom.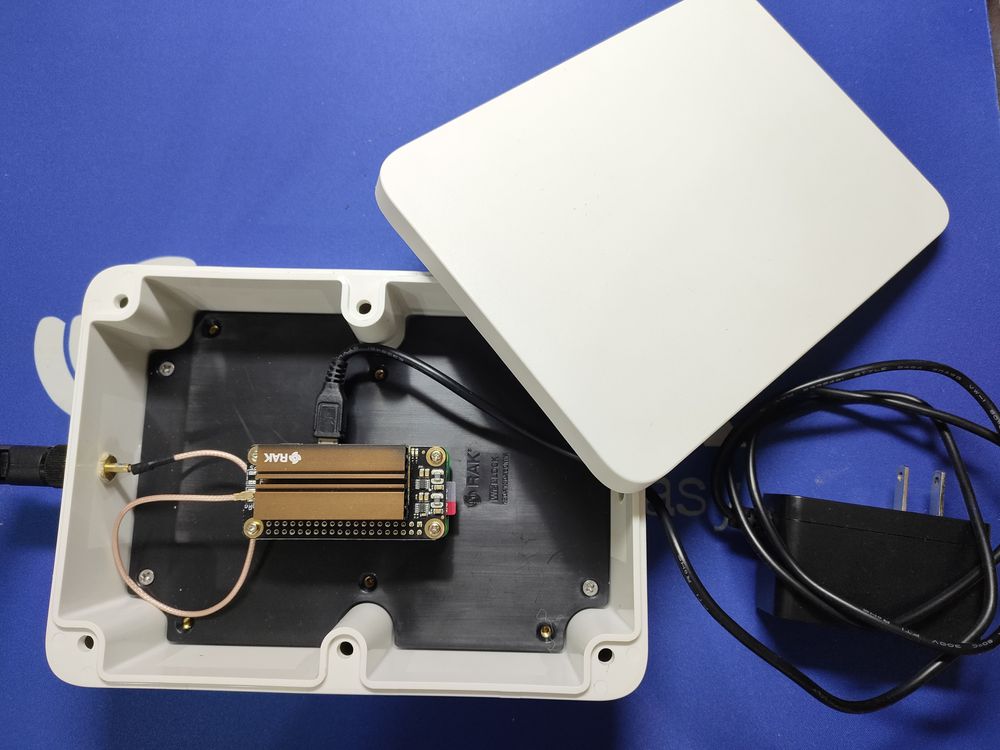 And we thought more about the multiple requirements to mount our Unify enclosures in any location we can think of.
This time we introduce a set of additional mounting accessories like belt clips, DIN rail kit, magnet fixtures, hooks, and, in case you need to put labels on your devices, a label holder.
| Belt Clip | Belt Loop | DIN rail Clip |
| --- | --- | --- |
| | | |
| Magnet Holder | Hook Holder | Labeling |
| | | |