RAKwireless Launches New Modular Product Series - WisBlock
WisBlock promises modular IoT solutions that will boost the creativity of developers and accelerate the implementation of applications
SHENZHEN, China, October 16th, 2020 - Shenzhen RAKwireless Technology Co., Ltd. (RAK), an industry leader in providing streamlined IoT technologies, has today announced the release of its new modular product series, WisBlock. Designed to be a flexible click-and-code system, products in this family showcase the use of plug-in carriers. Instead of soldering or using breadboards and Dupont wires  just to link electronic pieces together, developers and engineers can separate and recombine parts only by hand.
Four types of high-performing open-source modules  make up WisBlock that enable connection to the cloud:
WisBlock Base, the baseboard that connects the modules
WisBlock Core, the computation and communication module
WisBlock Sensor, the selection of sensors and input modules
WisBlock IO, the group of extensions for user interfaces, custom sensor connections, and communication
In its simplest form, this product line starts with a combination of sensors and extension modules that can be extended step by step. WisBlock is built on a WisBlock Base from which a user can plug one WisBlock Core processing module, one WisBlock IO extension module, and up to four WisBlock Sensor  modules.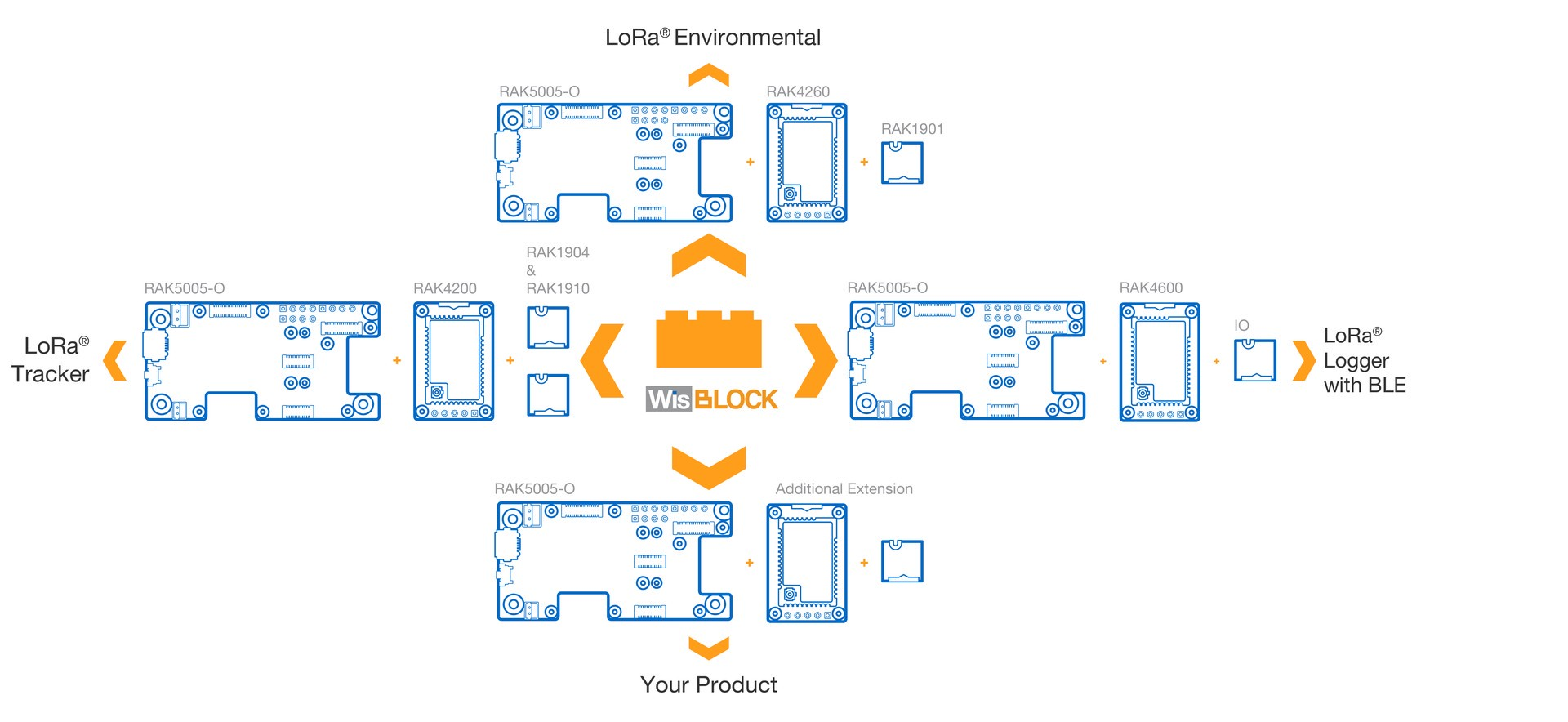 Like other devices from RAK, WisBlock is created in industrial-grade quality. This feature empowers users to employ the same modules from early design studies over the development phase to testing and mass production  and even post-deployment – with no worry of stagnating performance and worsening hardware conditions.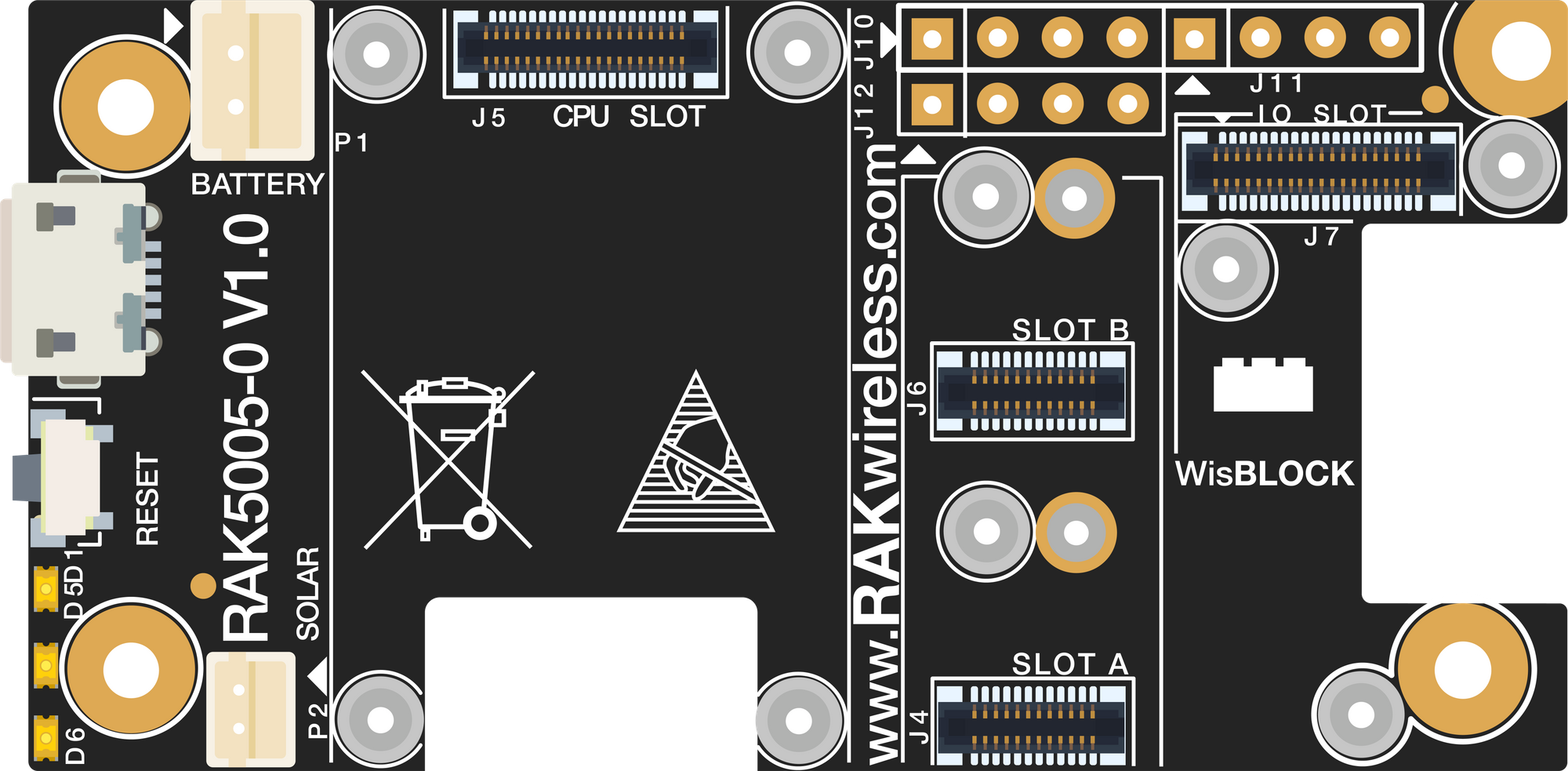 Key Features
Has flexible power supply options with connectors for USB, battery, and solar panels
Lightweight and measures only 60 x 30 mm
Has a wide LoRa® band coverage (EU868, US915, CN779, AS923, AU915, IN868, KR920, CN470, EU433)
Has Bluetooth, Wi-Fi and LTE-M (Cat-M1 and NB-IoT) available as extension modules
Has Arduino™IDE and PlatformIO support for easy coding
Has a free license for use with SEGGER Embedded Studio for ARM
Without a doubt, WisBlock brings modularity to a new miniaturized level. The product line supports users from all levels of expertise in generating customized solutions with the Arduino™ IDE environment and completing them with easy recombination of hardware parts.
"To fulfill our mission, IoT made easy, our goal is to help our customers with two issues for a diverse range of IoT edge devices. The first is to reduce the tech barrier; the other is to make IoT more affordable," Ken Yu, CEO of RAKwireless, proudly shares. "Wisblock is our answer: making IoT affordable with an easy-to-use modular device that fits all needs from those of hobbyists to those of solution integrators."
WisBlock is only one of the many products that RAK has recently released as a fulfillment of its life-long mission to make IoT easy. And yet, information on its applications are already abound in the community.
With the WisBlock module, you can toggle on and off its LTE-M cellular capabilities easily and use all available network power-saving modes such as PSM and eDRX. This feature can help significantly reduce power consumption while giving you an additional network for transferring data, such as location information.
Connecting other modules to WisBlock expands its capabilities for IoT projects and solutions. Plug in a BME680 environmental sensor module (RAK1906) to the base module and you are now able to utilize WisBlock for environment sensing without any need for hardware development. For rural settings, WisBlock can be used for transferring soil and environment data by extending its connections with a WisIO module (RAK1920). The possibilities are endless for the applications of WisBlock.
Today's technology in IoT like LoRaWAN® and RFID still leaves much to be explored, so tech players like RAK are staying committed to the communal goal of a connected world. Soon, with the global deployment of WisBlock, RAK hopes to pave the way for the vigorous innovation of IoT.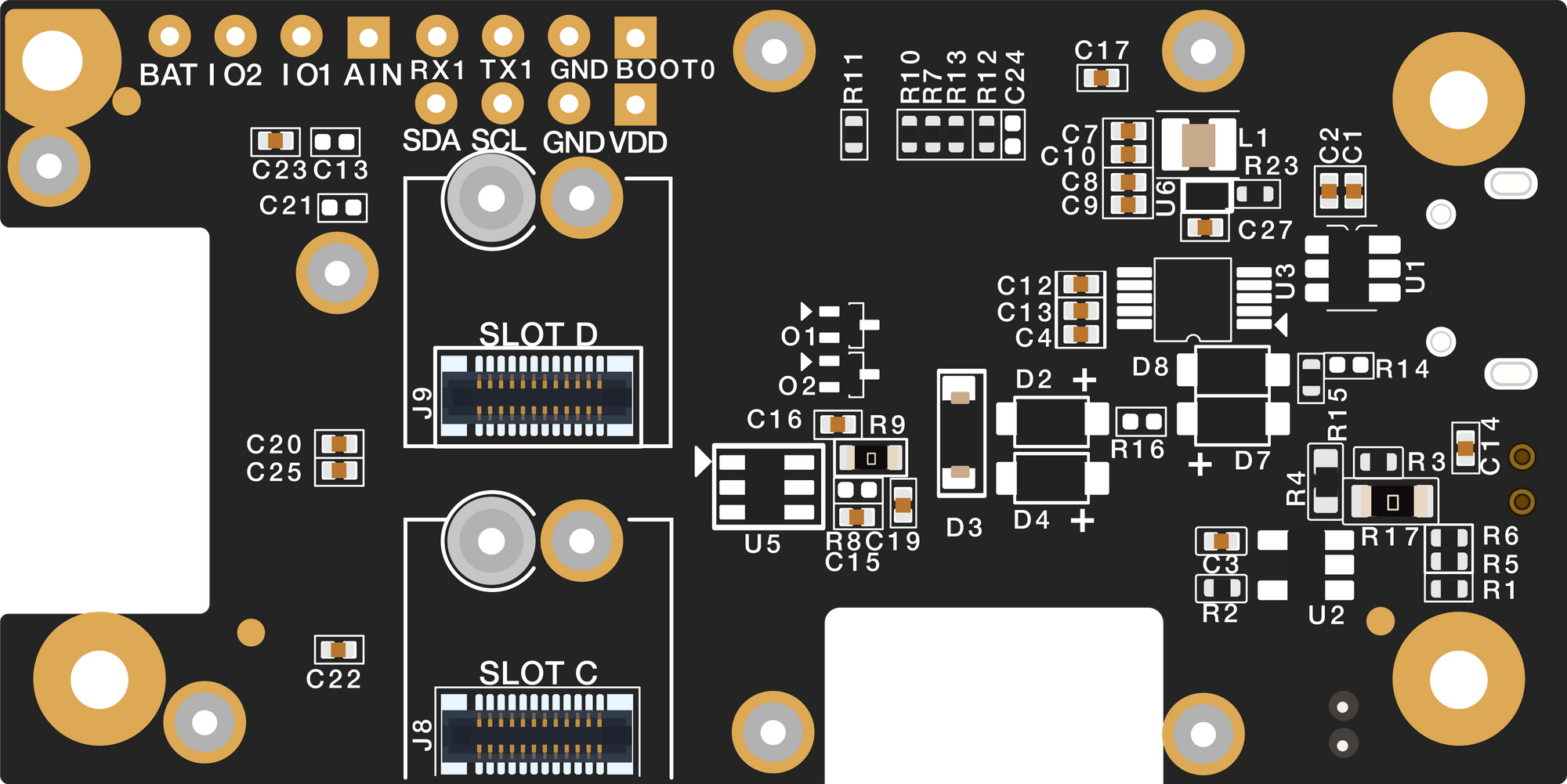 For more information about WisBlock, you may visit our website at https://wisblock.io and our GitHub page: https://github.com/RAKWireless/Wisblock.
To get your own WisBlock, you can contact RAKwireless sales via your local authorized RAKwireless distributor or purchase online: https://store.rakwireless.com/pages/wisblock.
Want to know more about the concept of WisBlock? Download the e-book here.
Contact Information
Shenzhen RAKwireless Technology Co., Ltd.
Ken Yu, CEO of Shenzhen RAKwireless Technology Co., Ltd. (RAK)
Email address:

[email protected]


Telephone numbers: 0755-86108311, 0755-26506594