Why IoT is The Next Big Thing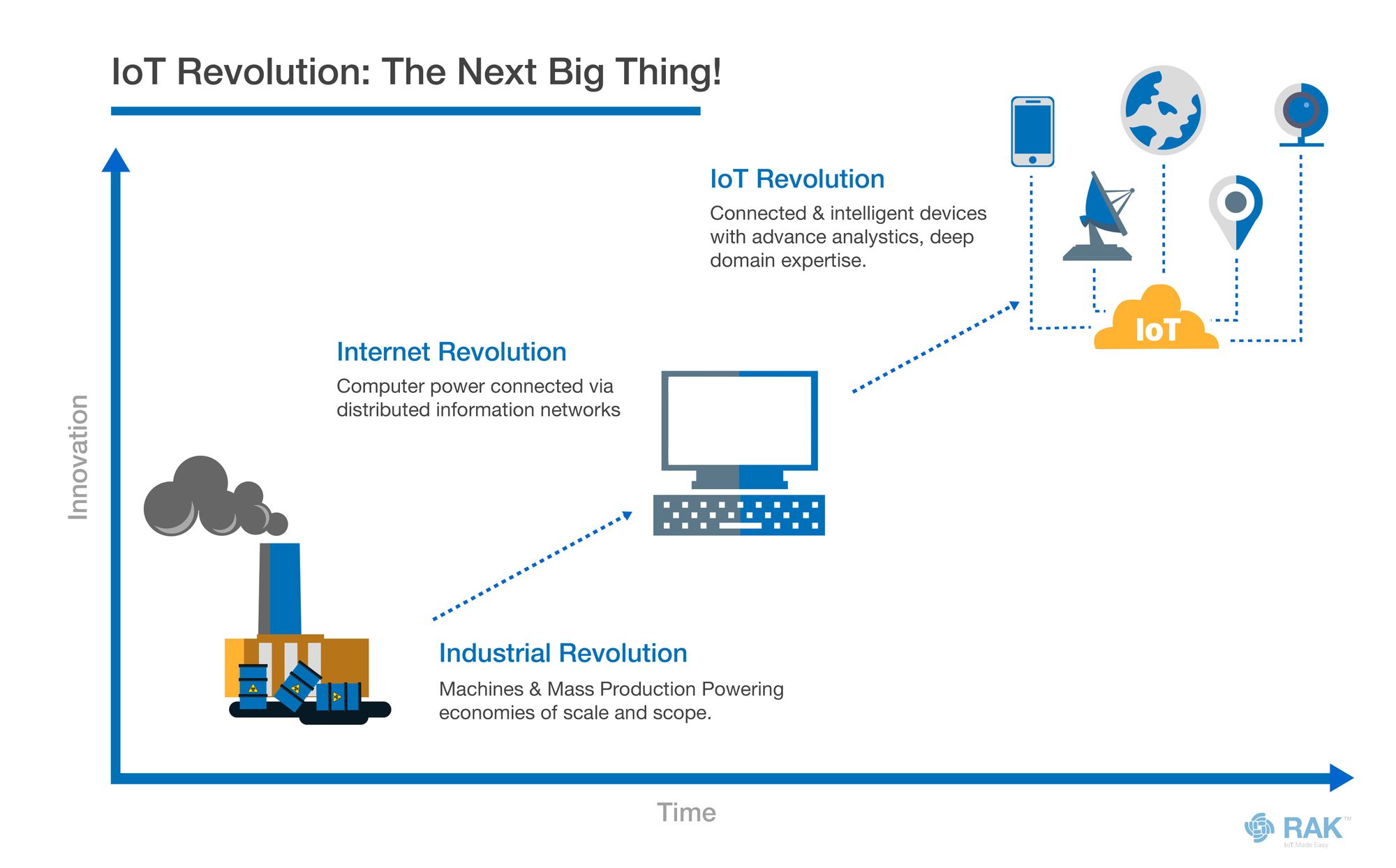 IoT is the major industrial revolution that is destined to improve not just economies, but the quality of life for billions of people through more nuanced services.
To date, IoT has positively impacted our world in these five ways:
More data brings greater opportunity

The first IoT sectors that have seen new ventures or expansion for businesses include preventive maintenance, asset tracking, and automatic product updates to many devices.

This innovation is achieved by sensors located in production systems, assembly lines, warehouses, and vehicles, which produce data that helps managers understand how operations flow. Through this monitoring, businesses can improve operational efficiency and product performance. As large volumes of data from sensors flow into data centers through IoT deployment, this real-time, or near-real-time, information helps companies gain increased insight into the productivity and performance of their systems and processes, offering opportunities for optimization, innovation, and growth.

Provides new ways to understand the customer

IoT is developing hand-in-hand with new AI/ML advancements. This development is creating opportunities in computer vision — via cameras and other visual sensors like LIDAR — to intelligently understand the world around each device and react accordingly. By capturing information on people, objects, and situations, it can provide greater insight into customer behavior, their requirements, and how a company operates. For example, with on-floor cameras tied to artificial intelligence or analytical systems, retailers can derive a better understanding of customer behavior, anticipating reactions to sales floor promotions.

Create new business opportunities

IoT is not just above delivering products, but there are also opportunities in services to manage deployments and even provide analytics and insights into the data collected for the customer.

Insights gained from IoT data can be shared across an organization's ecosystem of partners and customers, igniting new innovative business models like value-added services and continuous engagement beyond sales.

Improves the customer experience

IoT is creating insights for offline retail that online websites can enjoy. It can monitor how a business is performing as customers shop, at each location, enabling them to optimize the experience of customers or flag stores that could be improved.

The data flowing in from customer touchpoints and the products or services they use can provide a multi-dimensional view of their experiences and satisfaction levels.

Since the data is essentially real-time, companies can respond quickly to issues and requests as they arise. For example, some airports are employing IoT sensors—particularly cameras—to provide better customer experiences for passengers waiting or passing through their facilities. Broken escalators, security line backups, dirty washrooms and passenger flow bottlenecks within corridors can trigger warnings. These warnings are then resolved, providing a far more nuanced operation than 'spot checks' or manual monitoring of a large bank of analogue cameras.

Promises greater opearations efficiency:

Enterprises are always looking to improve their working efficiency and agility, in order to make them more cost-effective and productive. The expansion of IoT in various areas, of not just the organization, but its ecosystem, means greater insights into the whole process of bringing a product to market and selling through. This penetration of IoT in businesses can allow entrepreneurs to spot bottlenecks to reduce costs and increase speed to market, or potential problems that can damage product quality.

Efficiencies are realized as data from sensors is analyzed and changes are deployed without human intervention. For example, in logistics, vehicles are rerouted to enable travel on the fastest or most optimum routes,; to regulate traffic in an enclosed site;, or to monitor sites that are remote or dangerous such as mining and construction.

IoT is becoming a major driver of business transformation because it brings together data and automated intelligence to deliver not just a more streamlined business, but also new potential opportunities.

With such rich data that can be captured from almost anywhere in the business pipeline, throughout the world, giving real-time insight into the operation's status, the opportunities are vast, and the gains are similarly tantalizing.