The world of telecommunications is evolving rapidly, with 5G technology poised to become the foundation for future mobile advancements and services. As per the GSMA Mobile Economy 2023 report, the adoption of 5G is expected to rise to 17% in 2023 and reach 54% by 2030, equivalent to about 5.3 billion connections. The surge in mobile traffic, driven by activities such as video streaming and online gaming, underscores the importance of 5G technology.
The role of 5G Standalone (SA) architecture is crucial in this context. Unlike Non-Standalone 5G deployments that use the existing 4G core network, a 5G network with its own 5G core allows for network slicing for optimal performance for many new applications. This is the target step for all operators and companies implementing Private 5G Networks to address specific business needs.
Open5GS, an open-source project, presents a unique opportunity for companies and operators to start building new applications for 5G private networks or begin testing implementations and changes within an existing network. It comprises a range of software components and network functionalities that realize the core functions of 4G/5G NSA (Non-Standalone) and 5G SA (Standalone), including low latency and dedicated highly customized data paths.
For a more detailed understanding of the importance of Open5GS in Open Source Private 5G Network Development, we recommend you read this blog post by Softwaremind.
Today, we are thrilled to announce the All-in-One. 5G from RAKwireless, the world's first indoor device for programmable and open 5G. This novel device integrates a 4G eNodeB, a 5G gNodeB, and a 4G/5G Converged Core for IoT innovation. It can operate as a 4G eNodeB and a 5G gNodeB with an external EPC and/or 5GC, as well as an access point with its built-in Open5GS.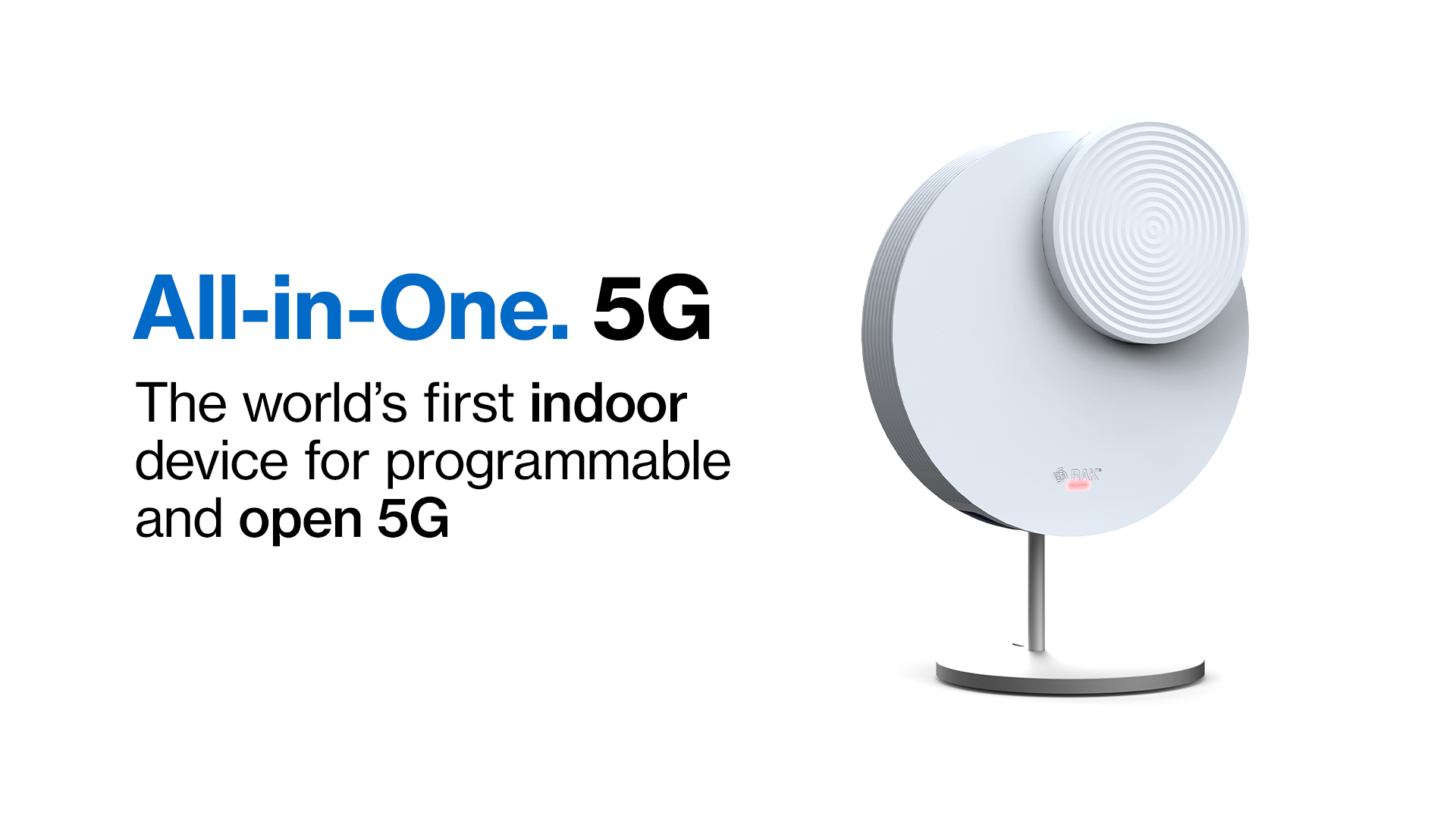 Powered by Qualcomm FSM10056, the industry's pioneering 5G chipset for CBRS small cells, and based on the Raspberry Pi CM4 module, the All-In-One. 5G is designed to foster innovation in the 5G space. It brings us closer to the open-source community of developers, government research labs, universities, and independent developers.
To experience the power of All-in-One .5G, download the installation package and install it on your device to run a demo. Follow our All-in-One. 5G installation manual.
Finally, we are proud to announce that RAKwireless has become a sponsor for the Open5GS project. We believe in the transformative power of 5G and are committed to driving innovation in Private 5G Network Development. We look forward to seeing more innovative applications and breakthroughs in this exciting field.