Meet the New RAKwireless Hardware for the 2022 Spring Launch
At RAKwireless we work to be at the forefront of technology and make it easier to use. An example of this is the new Battery Plus System, and also the new modules for the WisBlock Ecosystem, all of them inspired by the needs of the IoT Community. Within this new line, there are WisBlock Sensor Modules and new Interfaces, Base boards, and a Display.
Battery Plus System
Battery Plus is the latest RAKwireless device incorporating a solar charging system and status monitoring. It is specially developed for the WisGate Edge Pro gateways. Allows reliable outdoor deployment of the gateway in remote off-grid scenarios where the electric source is unreliable or inaccessible.
The gateway will be powered 24/7 with the solar panel option, get all the battery data and status in the WisGateOS' Web UI locally and in the WisDM remotely.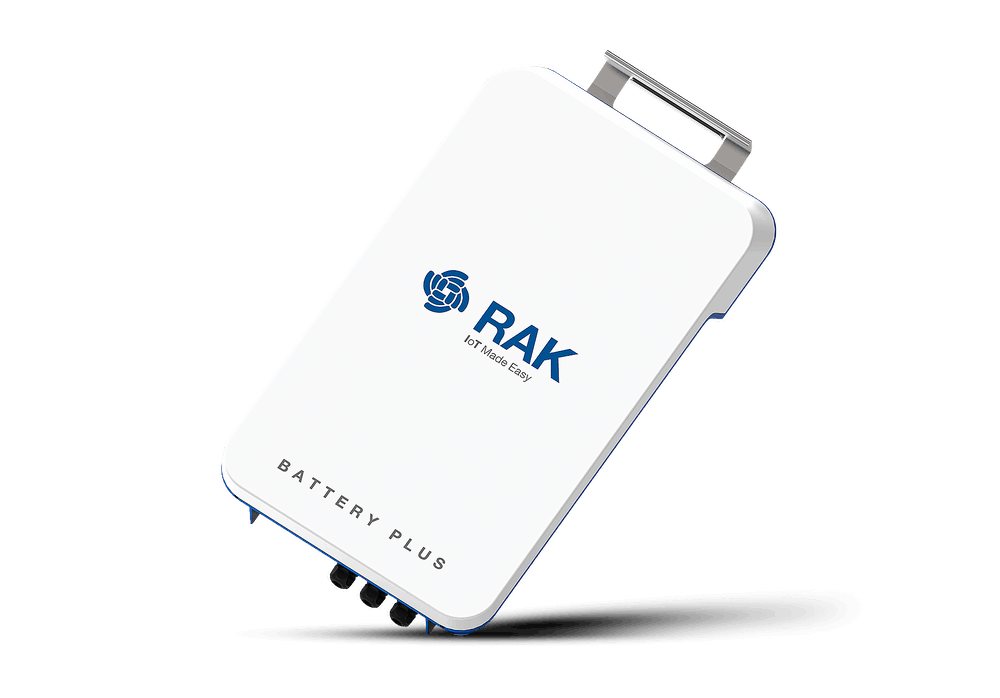 New WisBlock Sensors
Imagine making your own home security system. This module is perfect for that because it takes your fingerprint and transforms it into an image. Then, that is processed so the WisBlock System can understand what it sees. That way, the images are stored and transformed into a template. Then when you want to give access to a place with the fingerprint, the new finger is compared with the stored templates. If they match, they let you in, if not, keep trying but probably nothing will happen. Pretty impressive, isn't it?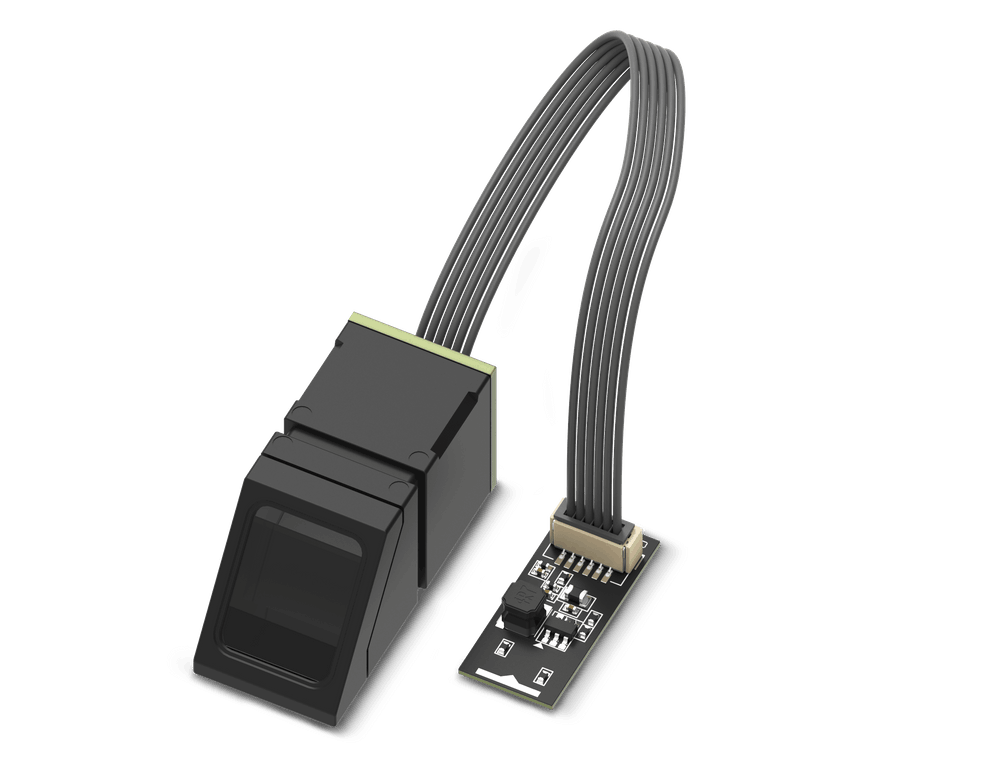 Use this module alongside the WisBlock Core, for example, the RAK4631, to expand the capabilities with LoRa® and BLE connectivity. You can even create a biometric timekeeping system using the RAK12001.
This sensor has four transducers for the red, green, blue, and white colors, so it can detect the different combinations and tell WisBlock Core what it is detecting.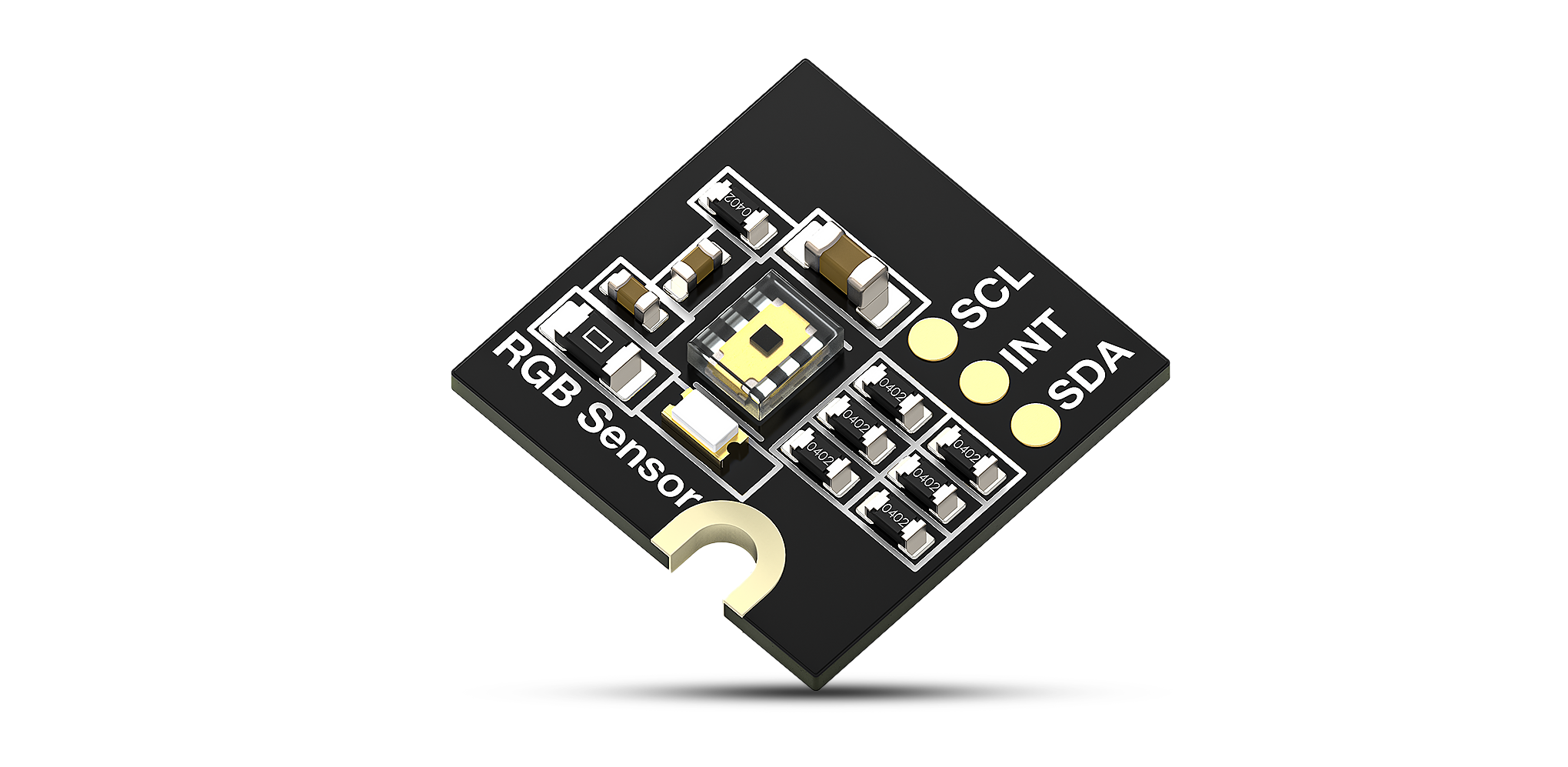 With this sensor, you could build an assembly line with a color code for each type of product. Also, create a sorting application based on a color code for indemnification.
This module is a low-power 3-axis digital output gyroscope, based on the I3G4250D. It has high zero-level stability over time and temperature, all of this with an I2C interface.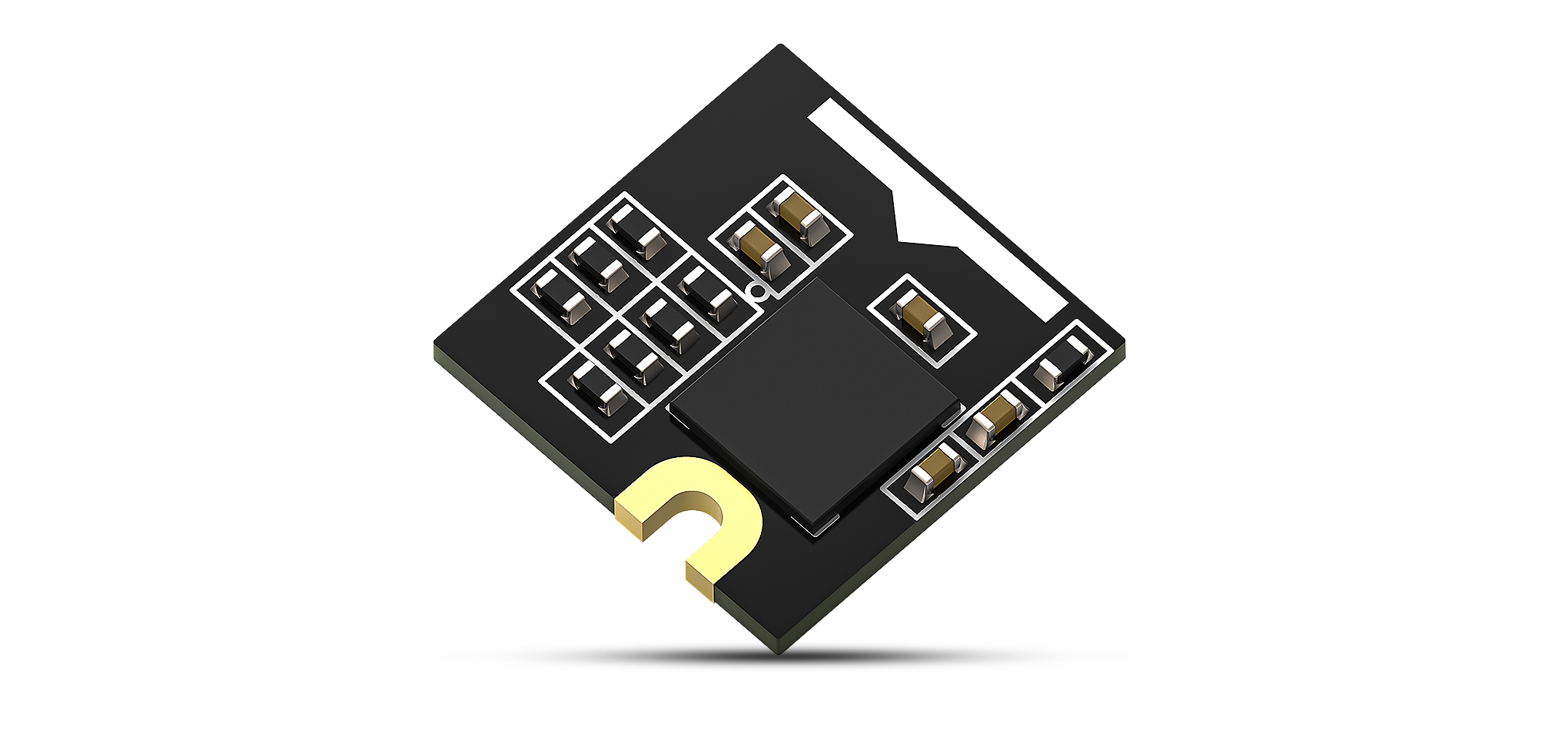 The possibilities are many with this module. You can create from a self-balancing robot to an alert system to detect falls in elderly people. Even if you are interested in more ambitious projects, you can develop a navigation system for drones or rovers.
This sensor is based on a photoelectric sensor, in a fork shape configuration. It consists of an infrared emitter and receiver.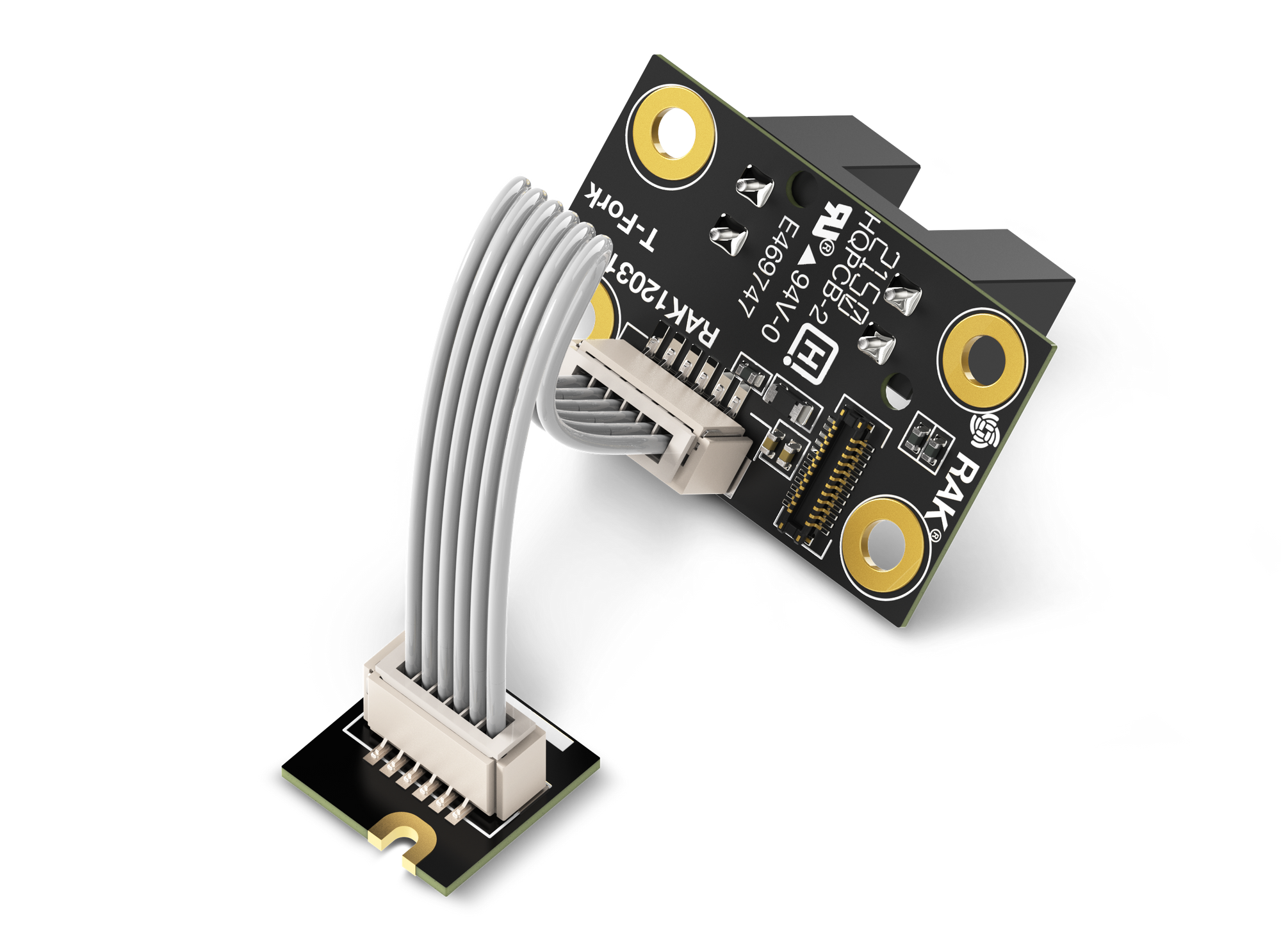 Use as a rotary encoder to measure speed and distance in a robot wheel using a complementary code disc. You can also measure linear movement by using the RAK12028/RAK12035 with a straight code bar.
The RAK12029 is an induction sensor. It can detect the proximity of objects like ferrous metals, brass, aluminum, and copper.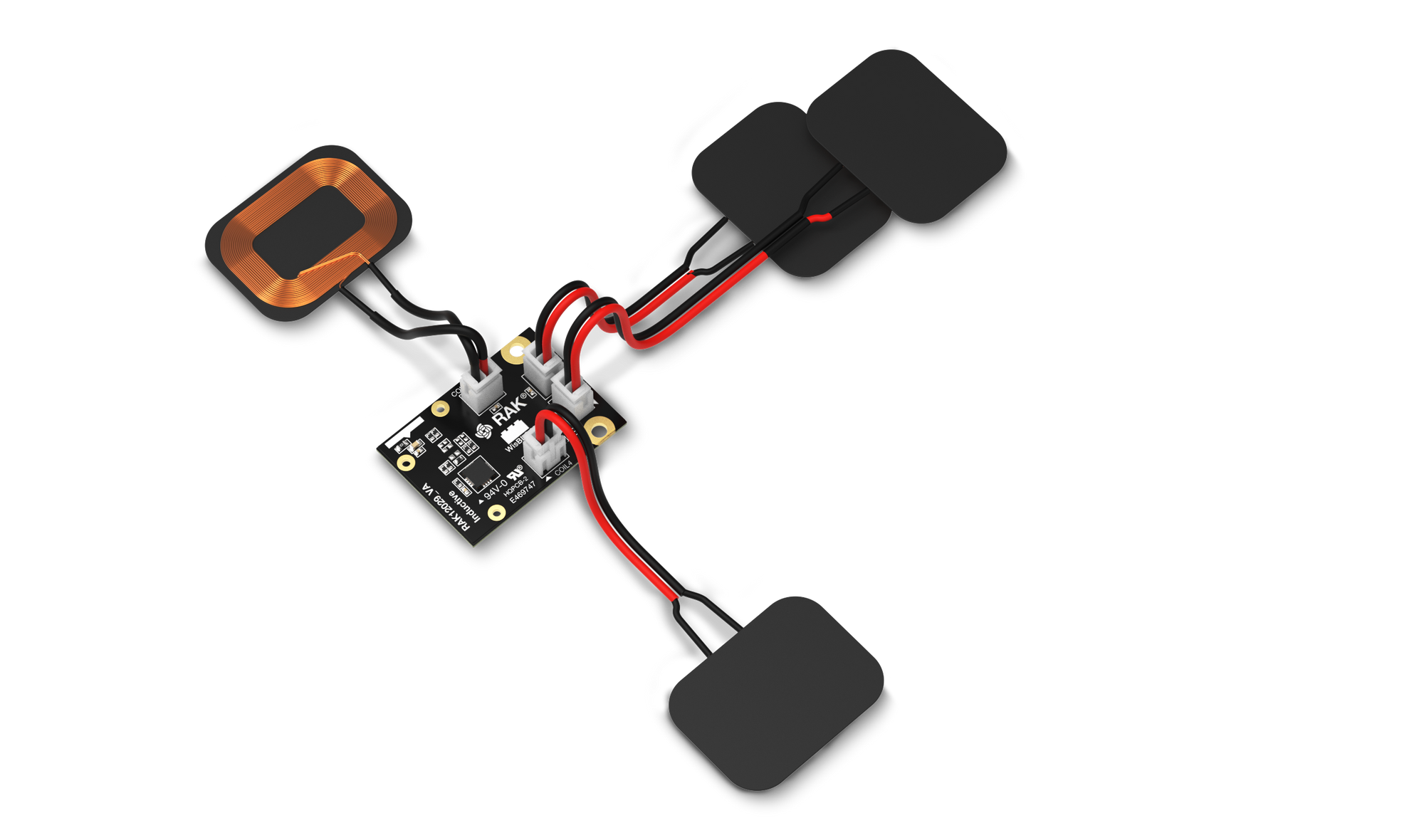 It can detect the close presence of metal parts to the sensor in production line systems. Imagine building a contactless water level sensor for plastic tanks. Those are just a few of the many possible projects you can create with this sensor.
The module supports the recognition of up to 9 human hand gestures, such as moving up, down, left, right, forward, backward, clockwise circles, counterclockwise, and waving. It also offers built-in proximity detection in sensing approaching or departing objects from the sensor.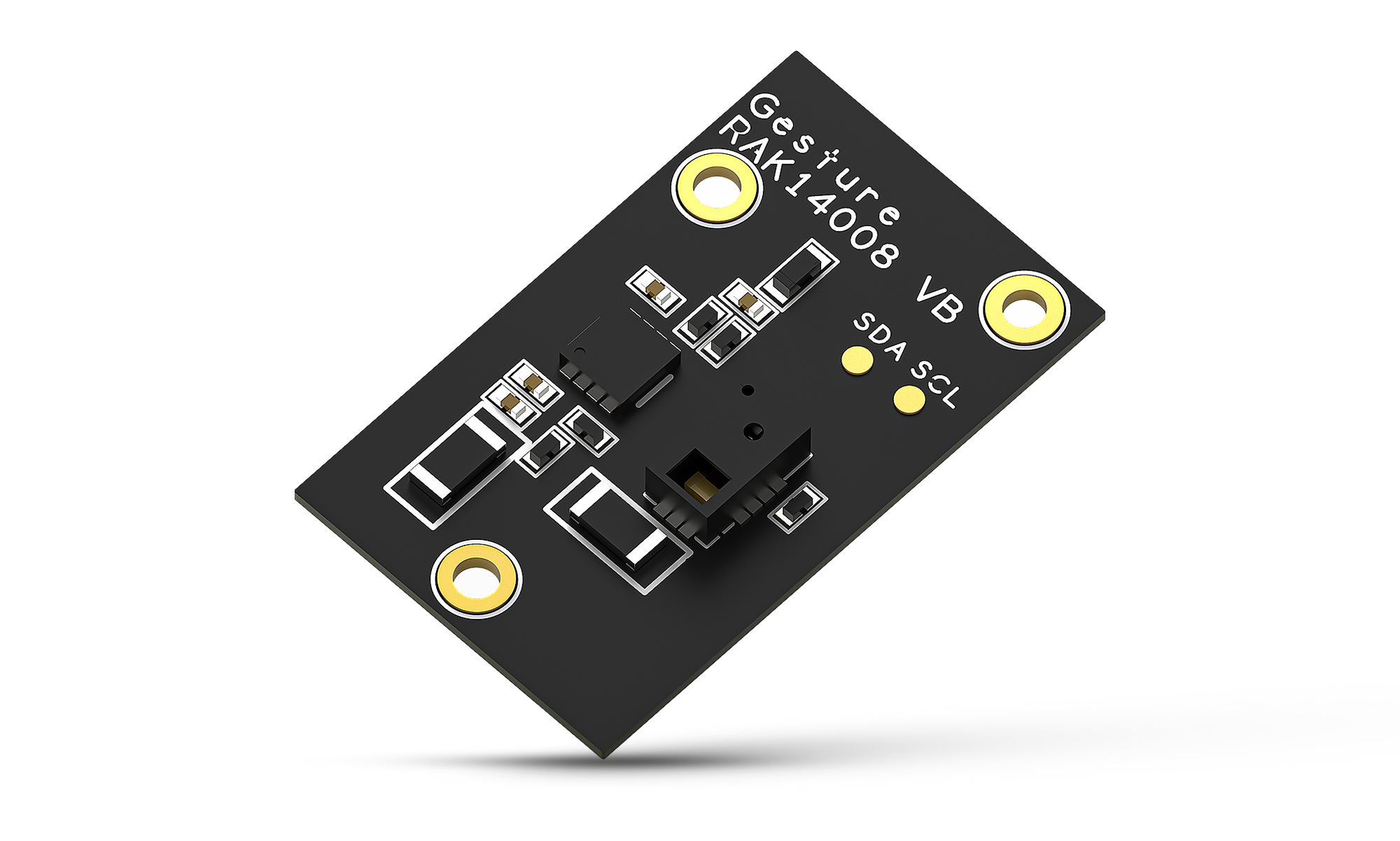 With this, you can create your gesture control menu as an HMI for the WisBlock solution.
New WisBlock Interfaces
This module can be used to connect Sparkfun QWIIC and Adafruit STEMMA QT breakout boards, without occupying the IO slot as the RAK1920 does. Instead, this module fits into one of the sensor slots.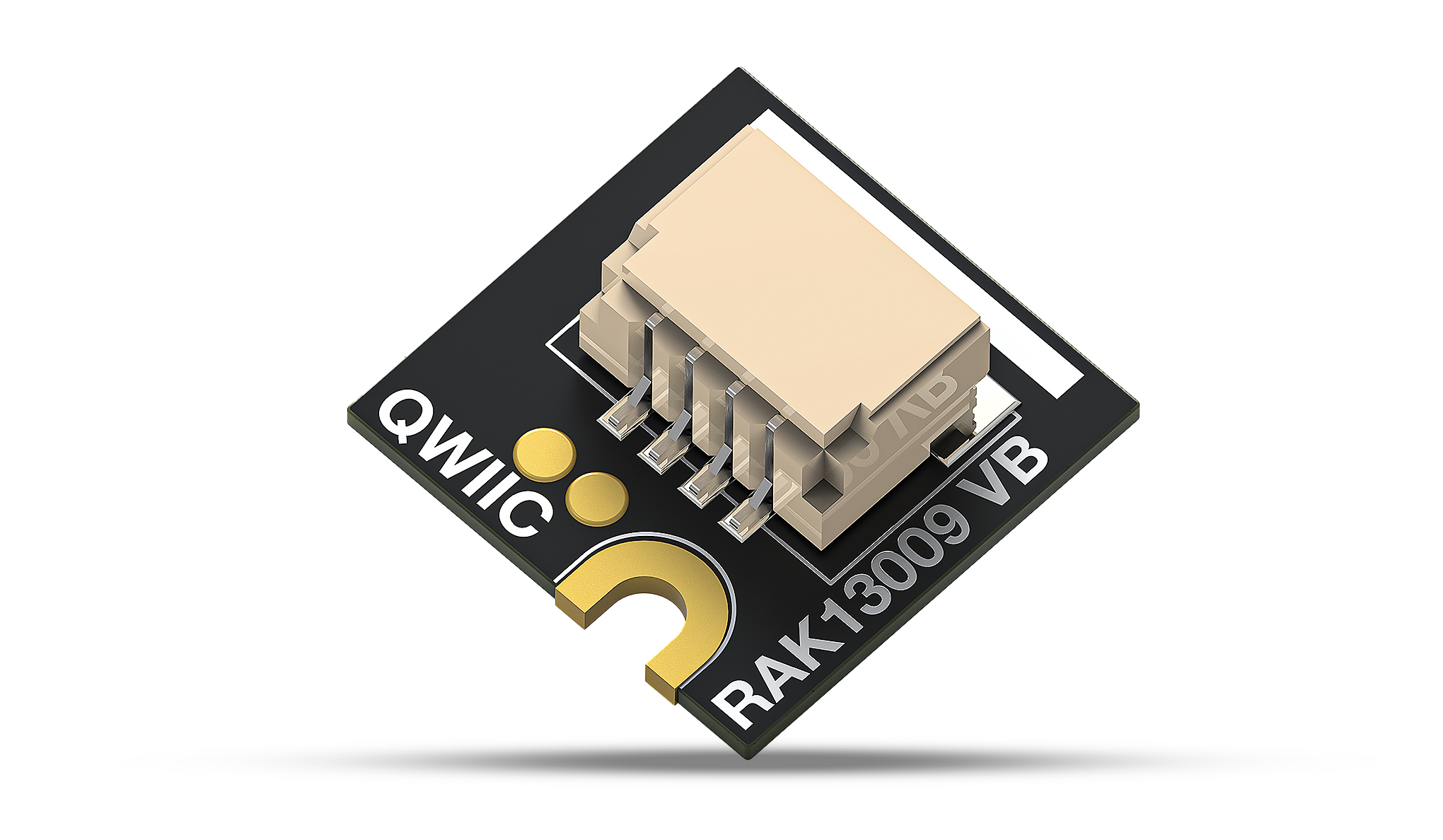 Reuse your Sparkfun or Adafruit breakout boards with QWIIC or STEMMA QT connectors. Expand the possibility of your WisBlock applications with QWIIC and STEMMA QT connector compatible modules.
This module adds wired Ethernet communication to the WisBlock interfaces. It supports 10BaseT and 100BaseT Ethernet transfer speeds.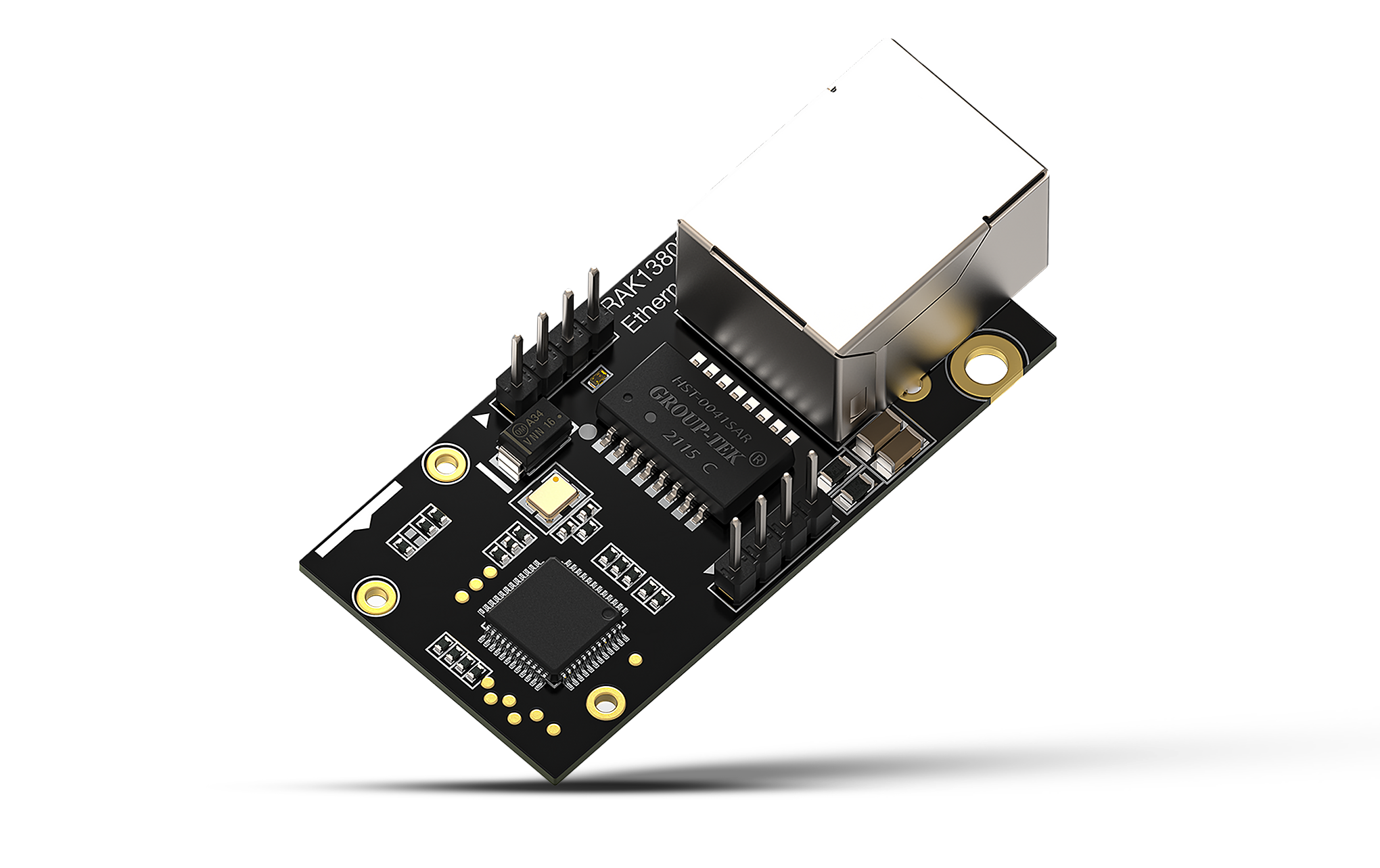 Extends the communication abilities of the WisBlock product line with Ethernet, it even creates wired and reliable IoT systems via Ethernet connection using RAK13800.
The RAK14007/RAK14013 modules are a joystick and buttons with respective interface board for the WisBlock solution. It looks like a video game controller, so it can be used in many different IoT applications, such as HMI to control equipment with WisBlock.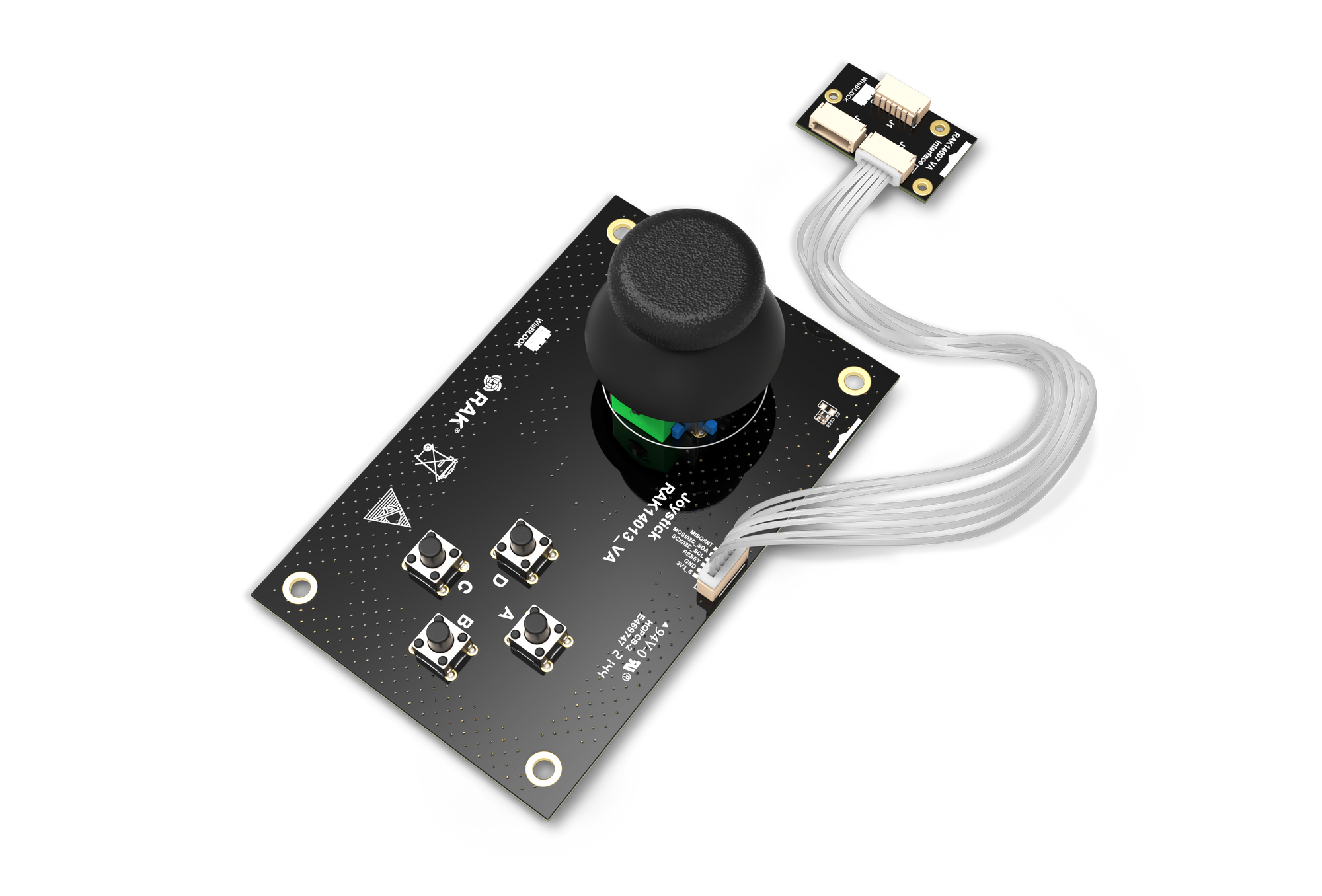 You can build a BLE or WiFi-based remote controller for your robot model car with WisBlock and the Joystick & Button modules.
New WisBlock Display
This module can control an RGB LED matrix with up to 16x16 LEDs. It controls the RGB intensity of each LED in the matrix individually, so it can be used to build visual panels that can show information, warnings, or a digital clock.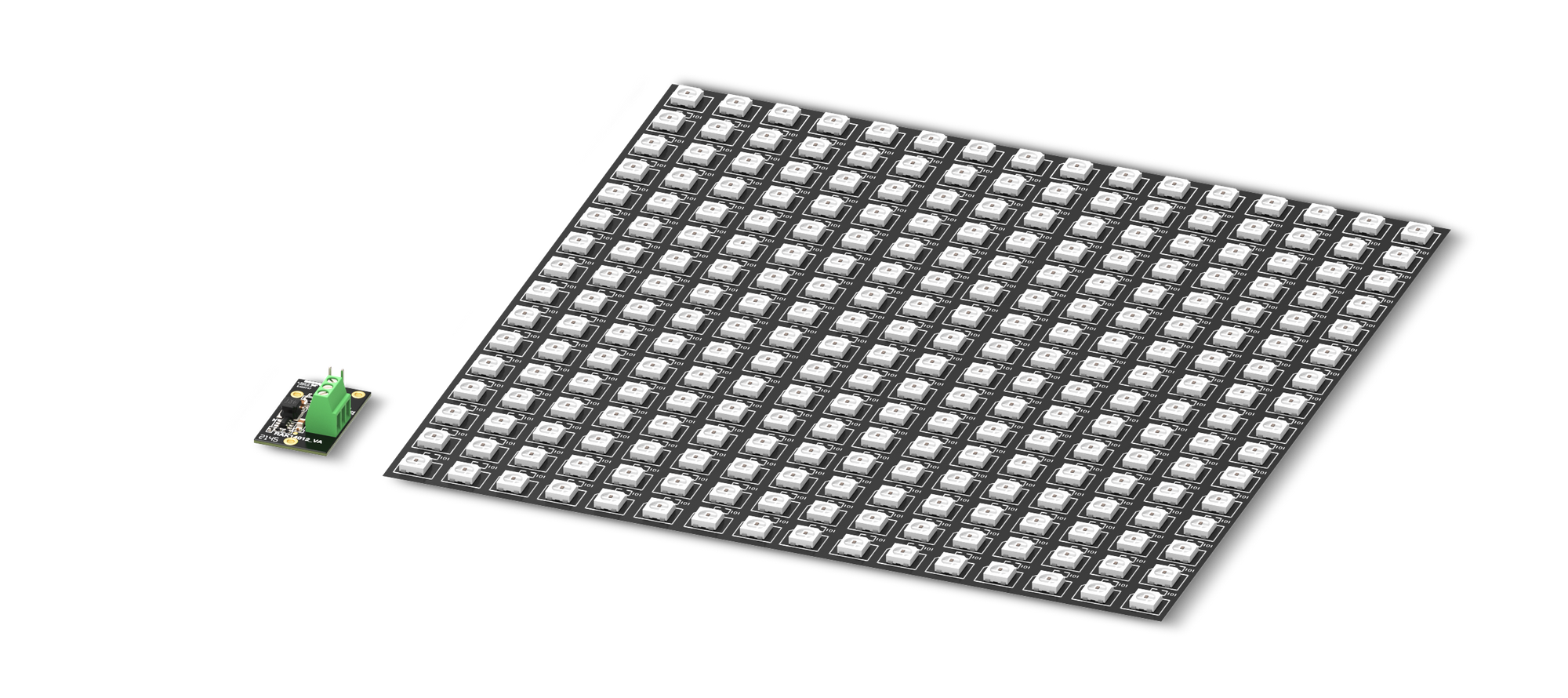 With this new display, you can show the information dynamically, with multiple colors, shapes, and from a far distance.
New WisBlock Bases
The RAK19001 is the newest WisBlock Base Board. With 2 IO slots for large modules and 6 sensor slots for sensors, GNSS modules, and other smaller modules, it opens the WisBlock to more complex applications where many modules are required. As an additional feature, it has all GPIO's exposed on a solder pad that makes it easy to connect other (third party) modules.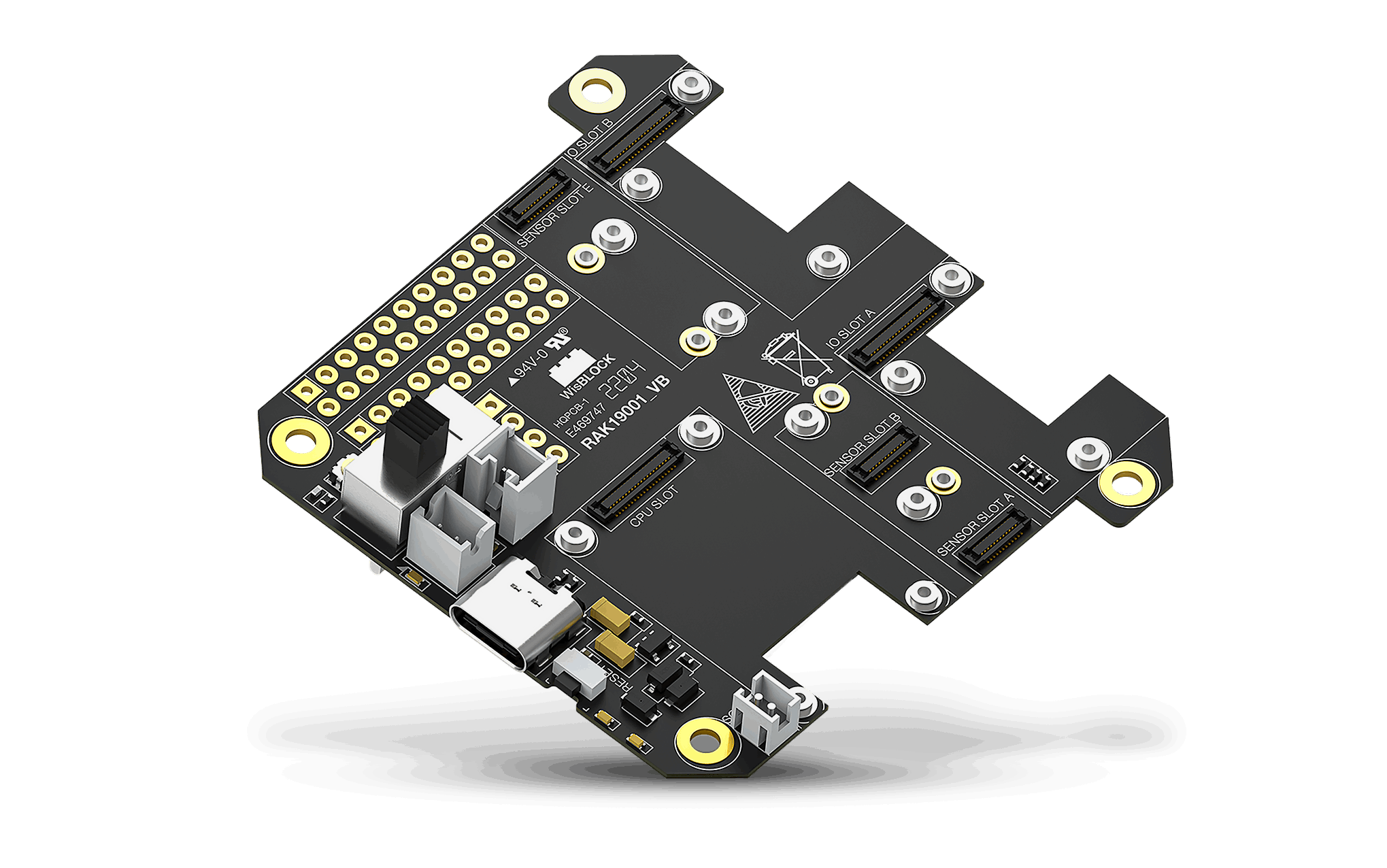 Often requested, long overdue, finally, our BIG WisBlock Baseboard with two IO slots is available. Build your WisBlock device with fewer limitations with the WisBlock Dual IO Base Board. With 6 sensor slots, 2 IO slots, and all GPIO's, I2C, SPI, and UART signals exposed, the limit for your next WisBlock device is in the sky.
Switch off the power of the WisBlock with the integrated battery on/off switch. With a dedicated connector for non-rechargeable batteries, you don't need to worry anymore to disconnect the battery before programming your WisBlock over USB. Make more creative and complex WisBlock applications with expanded WisBlock modules slots available.
Is the second generation of our standard WisBlock Base Board RAK5005-O. It has several improvements as a USB type C connector, GNSS modules that can be used without blocking another sensor slot, and an improved voltage regulator.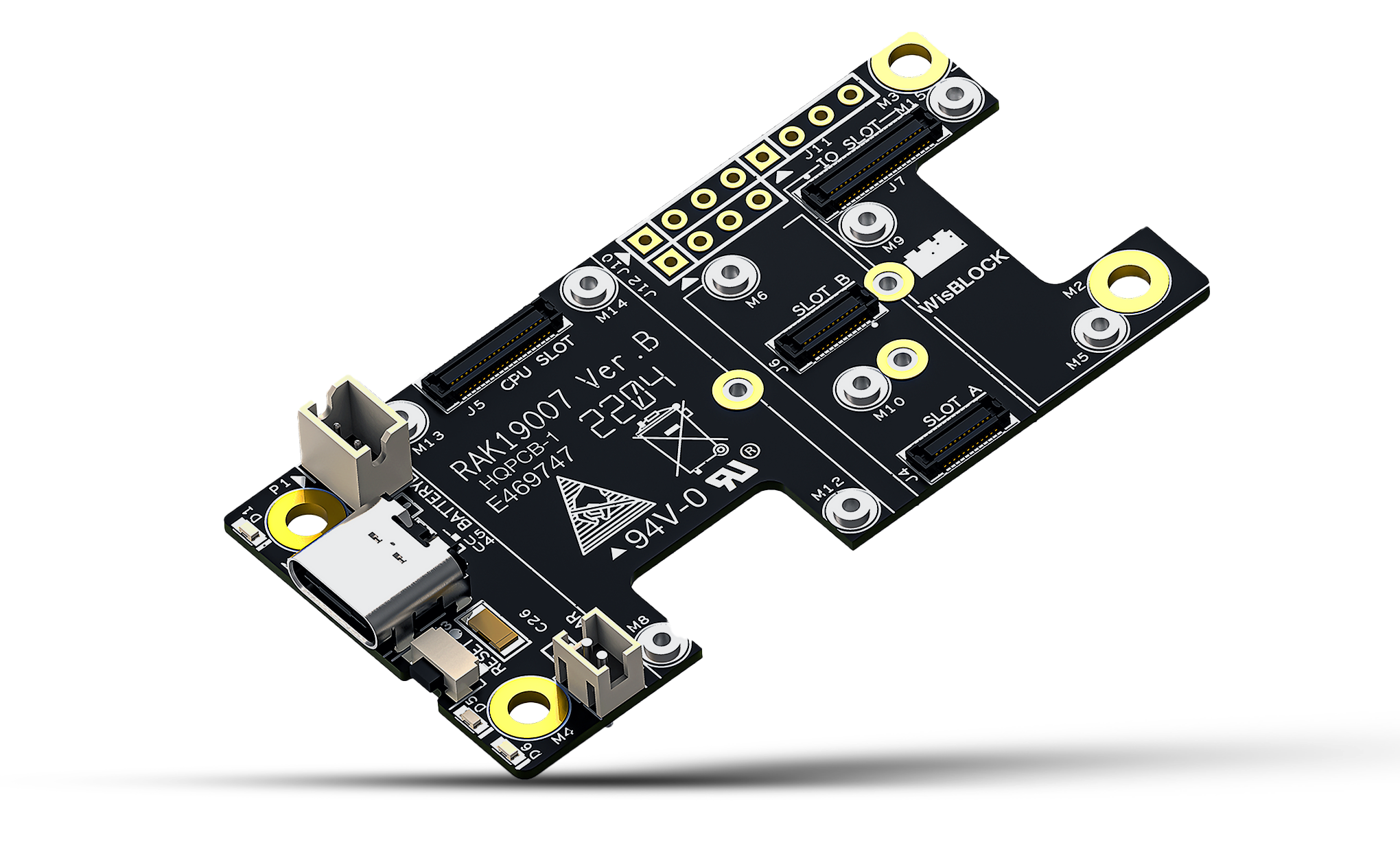 WisDuo
The New WisDuo SIP
At RAKwireless we work to be at the forefront of technology and make it easier to use. Within there is a new WisDuo product: RAK3172-SiP. It is a Low-Power Long Range Transceiver, based on the STM32WLE5 by STMicroelectronics.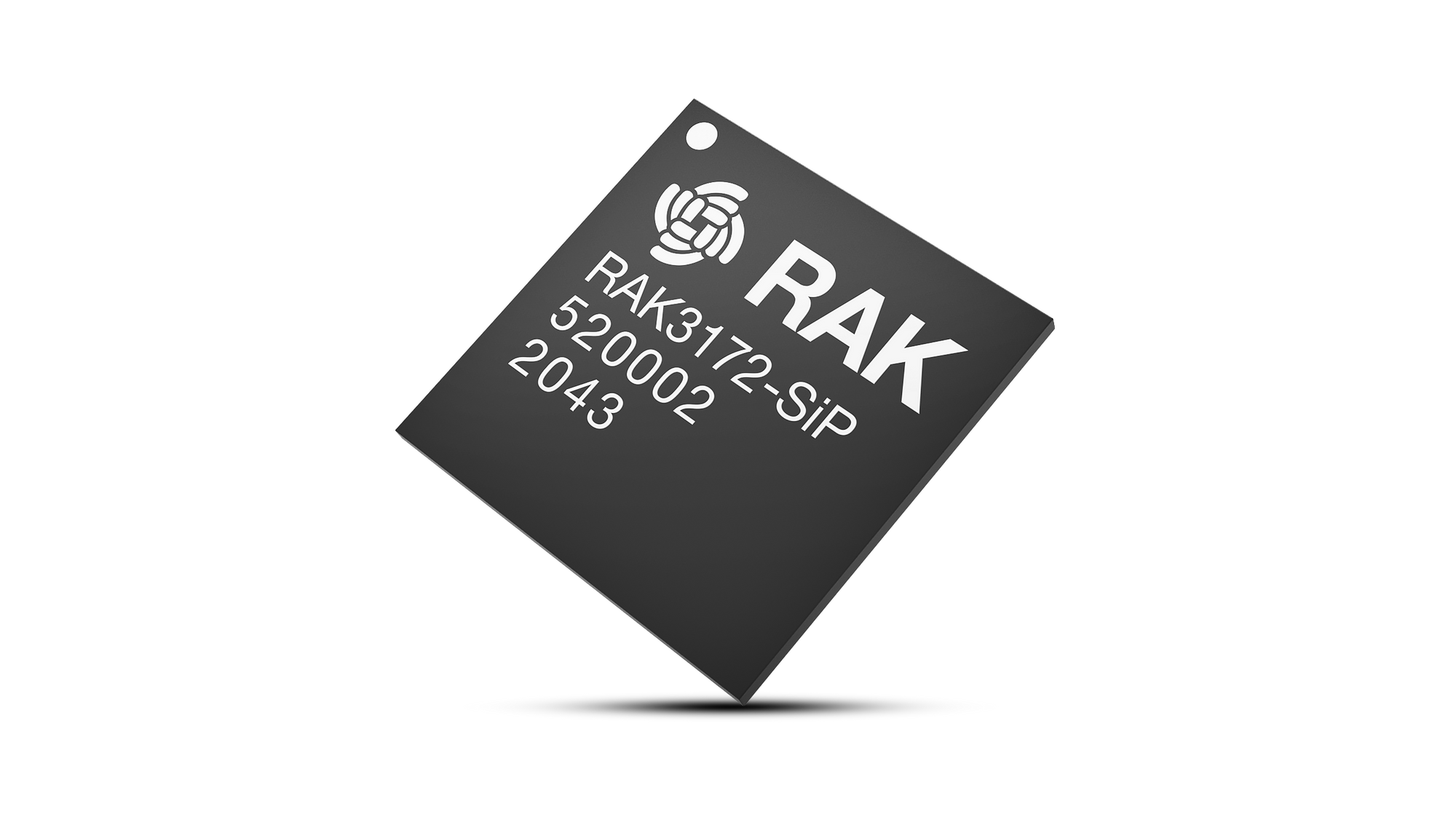 Its easy-to-use, small package low power consumption and long-range provide an excellent solution for wireless data applications, with the Class A, B & C of LoRaWAN® 1.0.3 specifications.
Connect easily to different LoRaWAN® servers like TheThingsNetwork, Helium, Chirpstack and Actility. It also supports LoRa® Point-to-Point (P2P) communication mode to customize your network quickly by configuring it with AT commands via the UART interface.
RAK3272-SiP Breakout Board
RAK3272-SiP Breakout Board is an evaluation board for the new RAK3172-SiP System in a Package LPWAN module. It supports Class A, B & C of LoRaWAN® 1.0.3 specifications.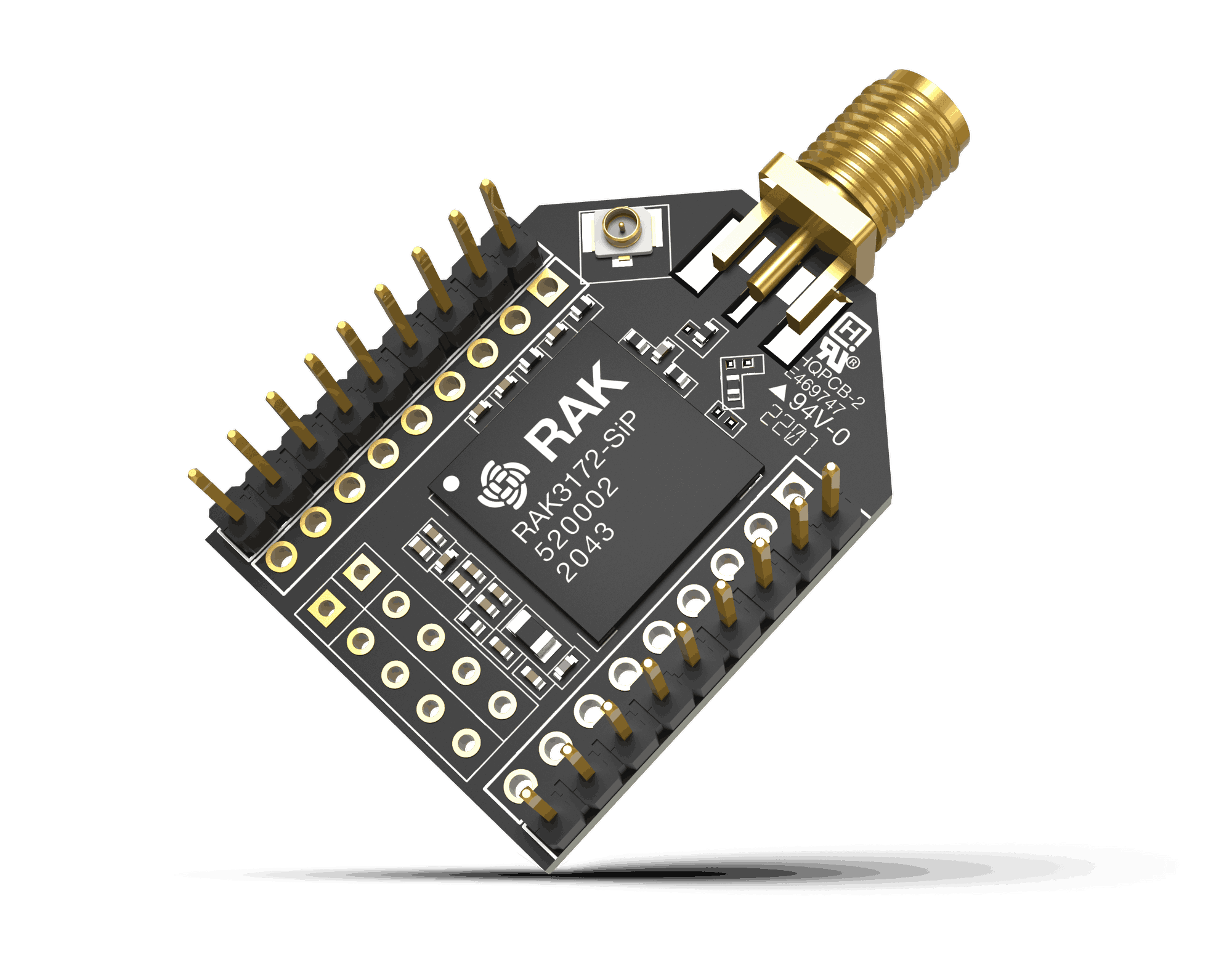 It also supports LoRa Point-to-Point (P2P) communication mode which helps you in implementing your own customized long-range LoRa network quickly. Configure the mode and operation of the module using AT commands via a UART interface. RAK3172 also offers low-power features that are very suitable for battery-powered applications and quick prototyping with the connections on 4 rows of pin headers with a standard pitch of 2.54mm.
A low-power stamp module that supports both LoRa®/LoRaWAN® communication and BLE 5.0. It comes with RUI3 firmware which makes it ideal for custom firmware development.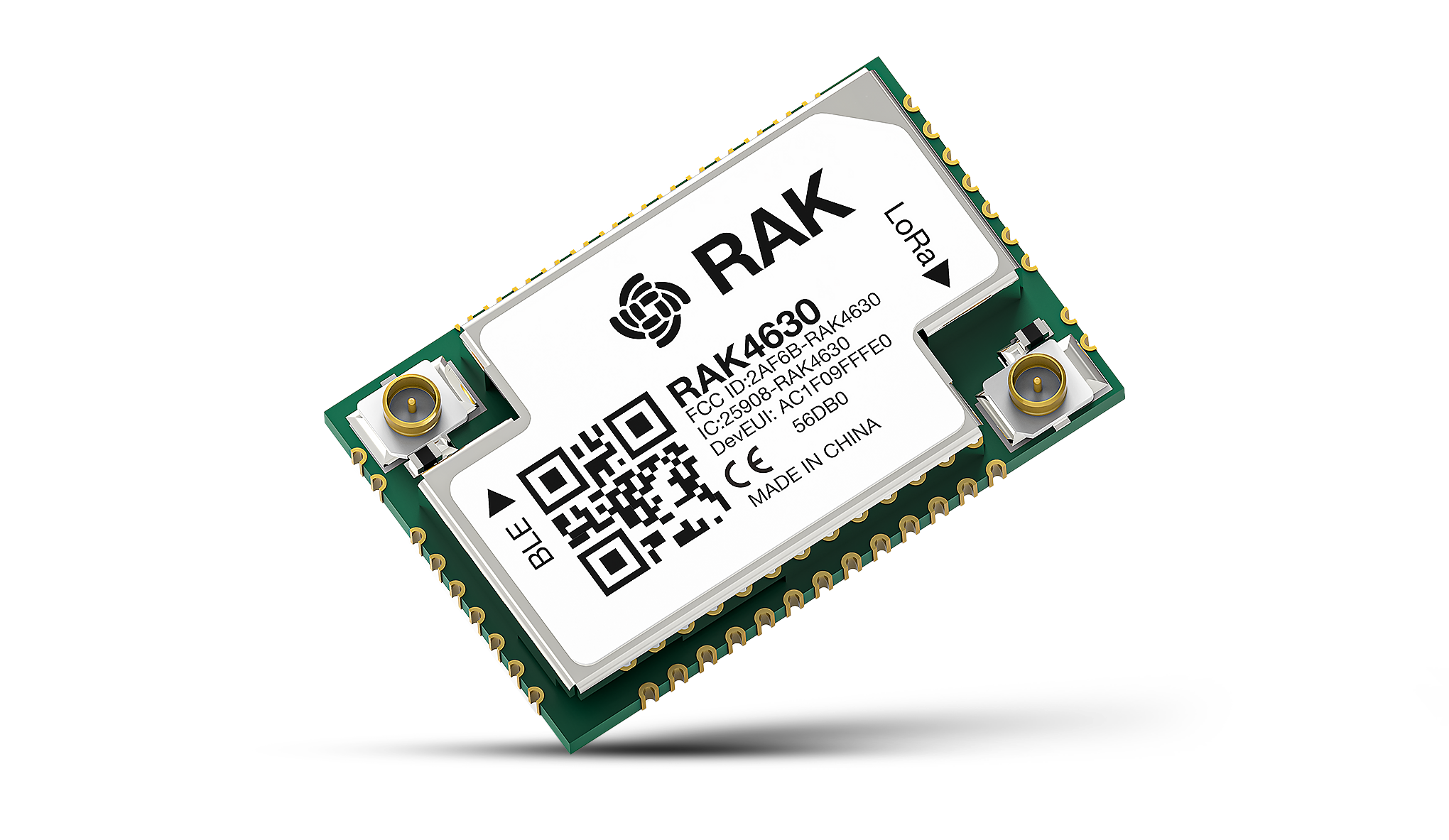 It can be deployed as an IoT device without needing an external host MCU. It can also integrate external sensors directly by using widely available open-source libraries for sensors and IO interfaces.
We invite you to stay tuned in our social media for more exciting information about the other new products that RAKwireless has for the Spring Launch 2022: Empowering innovators.