Choosing Between WisBlock Modules for Your Next IoT Project? Take A Quiz!
WisBlock has become such a massive hit because of its versatility and ease of use that appeals to many developers and IoT enthusiasts. Its plug-n-play feature and modular design offer users quick and easy testing and development of projects. As WisBlock continues to wow its user base, we've introduced several new modules in the past months to give more options applicable to a wider range of use cases.
To give users a full-on experience of WisBlock, we created the WisBlock Connected Box which contains a selection of 13 different WisBlock IO and Sensor modules to help jumpstart a new project. For groups or companies who are looking to order a significant quantity, we also give an option for them to pick their own respective WisBlock modules.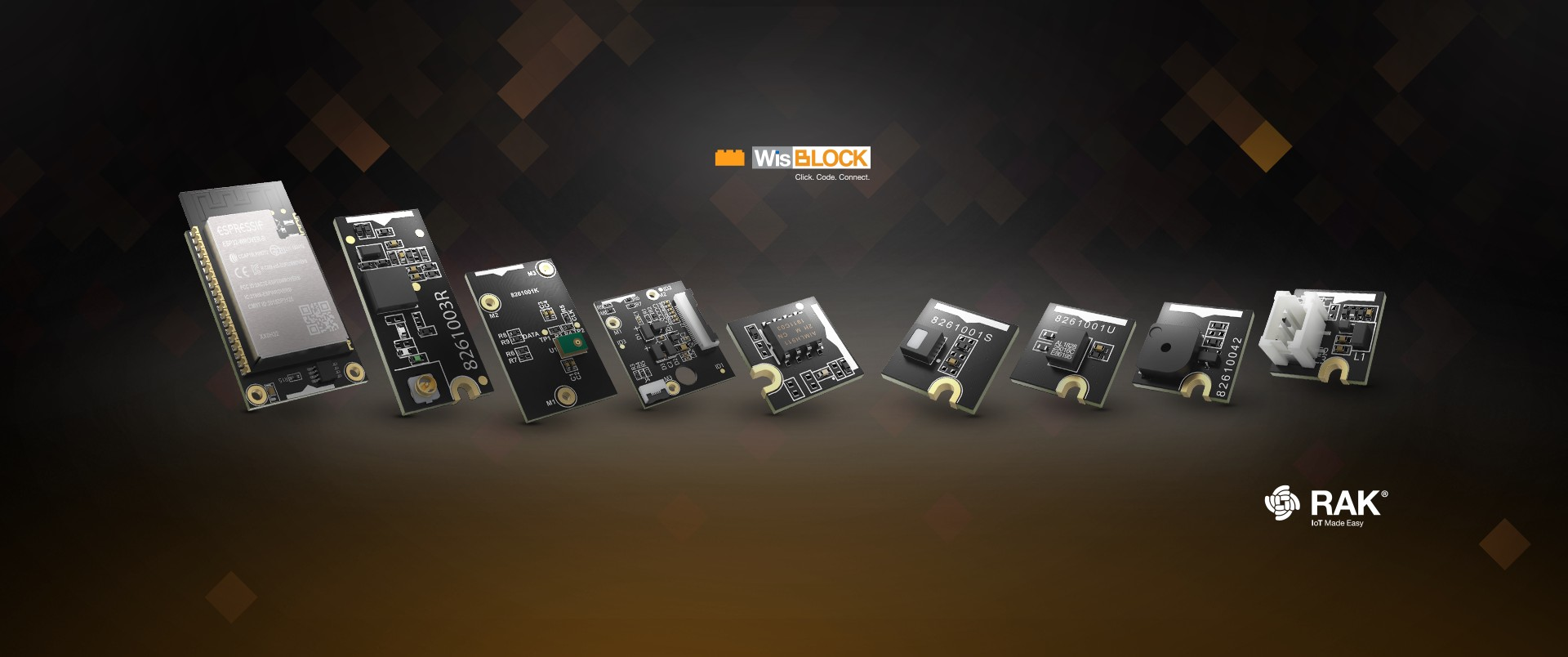 Choosing WisBlock modules could be easy for some but for others, the whole process could be overwhelming!
Luckily, we have a quiz that can help you on your journey to find the right modules for your next IoT project! We prepared a set of questions to help us get to know the type of project you want to build and which WisBlock modules would suit it best. If we need to learn more about your intended use case, we'll review your answers and a member of the RAK team will contact you soon. In this way, you can maximize your experience with WisBlock and build your project without any fuss!
Are you ready to take the quiz and find out which modules fit your IoT project the best? Answer it now and build your own customized WisBlock Connected Box today!