Welcome to your bi-weekly recap of all things RAKwireless and IoT! Dive in to learn about the most recent industry developments, trends, and happenings. We want you to stay up to date on what's going on in our industry, so we'll send you these updates so you don't miss anything!
It's a wrap! Hardware Pioneers 2023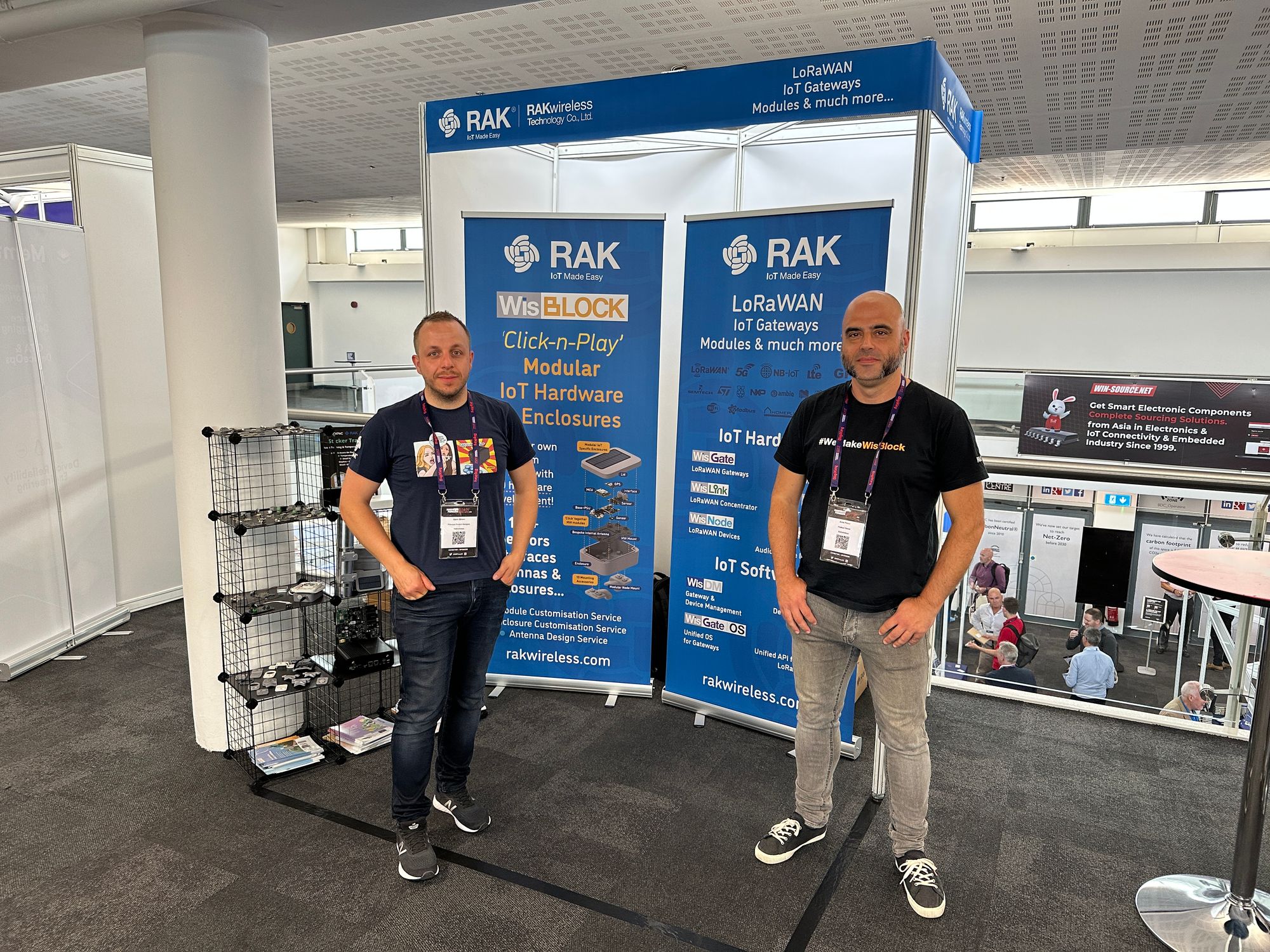 The Hardware Pioneers Max event is over!
Gavin Brown and Xose Pérez attended this event in London, United Kingdom last July 13, 2023, and assisted and answered all questions regarding our products and their impact on the future of hardware.
We enjoy these types of events because we can present our products and be a part of the innovation!
---

Webinar Recap: Connect RAK sensor to TagoIO
Missed our webinar with TagoIO? Watch the recording to see how RAK Sensors connect to TagoIO, guided by our expert Carl Rowan.
---

IoT News: The Booming LoRa® and LoRaWAN® IoT Market
The LoRa® and LoRaWAN® IoT Market is expected to reach $25.5 billion in value by 2028, rising at an astounding CAGR of 35.3% between 2023 and 2028, according to a new study by MarketsandMarketsTM. Explore the report to learn more about the causes of this remarkable increase.
---

What's Happening in the Community: Using Link.ONE all-in-one LPWAN Development Kit
In this week's community spotlight, we want to highlight a comprehensive tutorial on using Link.ONE all-in-one LPWAN development kit with ChipStark, Node-Red, InfluxDB, and Grafana. This hands-on guide could be a valuable resource for those looking to explore new ways to leverage LoRaWAN technology.
---

Announcing a New Partnership: RAKwireless & Chirp
We're excited to announce our partnership with Chirp, introducing a groundbreaking 2.4G LoRa® public network. This alliance brings about an innovative approach to IoT connectivity.
---

Customer Success Story: WisBlock SDI-12 Interface Module for Lualtek
An inspiring account of Lualtek's use of our WisBlock SDI-12 interface module to create a fully functional, marketable farm node has been presented.
---

Product Updates: New Antel Certification for RAK3172
We're pleased to announce that our RAK3172 has been certified by Antel. Please refer to our documentation here for more information on this and other certifications.
---
We are devoted to keeping you informed on the most recent developments from RAKwireless and the IoT sector. Watch this space for our upcoming issue!