RAKwireless Introduces RAK4260 module based on the ATSAMR34J18B LoRa® SiP
Shenzhen, China, October 17, 2019 - Rakwireless Technology (RAK), an industry leader in advanced IoT technologies, announced their portfolio expansion today by releasing the general distribution of their RAK426 LoRaWAN module. The RAK4260 is based on the Microchip ATSAMR34J18B LoRa® SiP and measures just 15x15x1.2 mm, making it one of the smallest and lowest-power LoRaWAN modules in the market.
With the explosion of the production of IoT devices, LoRa has become a leading technological trend in the long-range, low-power market. The release of the RAK4260 is the next step in providing customers with the latest advancements in the LPWAN field. Based on the ATSAMR34J18B LoRa® SiP, the RAK4260 is going to provide the same great range we have come to expect from LoRaWAN with  just 1 uA consumption in sleep mode.
Additional Features of the RAK4260:
Industry's lowest power LoRa® SiP device
32-bit Arm® Cortex M0+ MCU and LoRa Transceiver
Small form factor: 15x15x1.2 mm, 36 castellated pins
256KB Flash and 40 KB RAM accommodates application code and stack
A cost and size effective solution, eliminating the need for external MCU
862 to 1020 MHz frequency coverage
Receiver Sensitivity down to -148 dBm
Maximum Transmit Power up to 20 dBm
Low RX current of 13.6mA (typical)
LoRa Technology, (G)FSK, (G)MSK
The RAK4260 currently supports the following regional LoRaWAN frequencies:
| Region | Frequency (MHz) |
| --- | --- |
| IN | 865 |
| EU | 868 |
| AU | 915 |
| US | 915 |
| KR | 920 |
| AS | 923 |
Users can start using the RAK4260 with its already available development board, allowing access to all serial and GPIOs. The board is compatible with the RAK Unified Interface (RUI) in order to help users quickly and easily develop and test their firmware.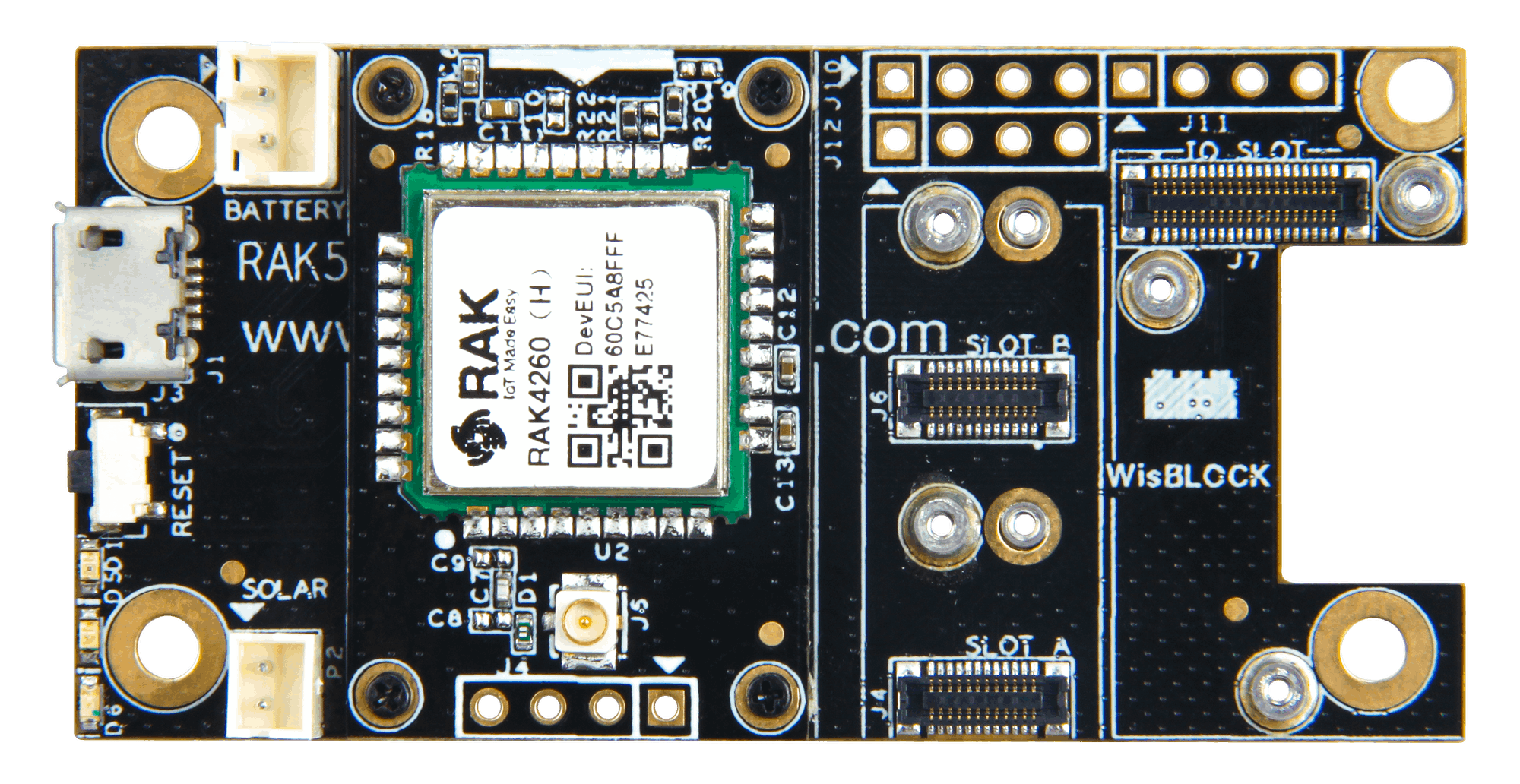 "We are pleased to take another step towards the future of IoT. With the release of the RAK4260, we are enhancing customer's choices and the industry's ability to bring ideas to an ever-changing market." stated Ken Yu, CEO of RAKwireless Technology (RAK).
For more information about the RAK4260 visit https://www.rakwireless.com/en-us/products/rak4260-lora-module. You can contact RAKwireless sales via your local authorized RAKwireless distributor.
Contact Information
RAKwireless Technology
Ken Yu, CEO of RAKwireless Technology (RAK)
Email address: [email protected]
Telephone numbers: 0755-86108311, 0755-26506594