With WisBlock, RAK is reinventing the way IoT edge devices are created. We are now looking for truly talented IoT enthusiasts willing to experiment, collaborate, and be one step ahead of the competition by joining our beta program.
SHENZHEN, China, September 4th - Shenzhen RAKwireless Technology Co., Ltd. (RAK), a pioneer in creating ready-to-use IoT technologies, has today opened the applications for the beta testing program of their upcoming modular product series, WisBlock. Built to be an open-source system that simplifies the implementation of LPWAN into an IoT solution, RAKwireless promises exciting features that await interested applicants in October.
Accepted testers are given the chance to first experience the hardware modularity of WisBlock and it's four core modules: WisBlock Base, WisBlock Core, WisBlock Sensor, and WisBlockIO. Users will no longer be required to solder wires just to extend the functionality of the module. Harnessing the simplicity and intuitive approach of LEGO® blocks, innovators can just click the electronic parts they require and begin creating.
Within the beta program, testers will be encouraged to explore WisBlock for their own projects with unique access to RAK's industry-leading development team. Testers will be provided with a WisBase base platform, WisCore processing units with the latest technology, a wide range of WisSensor sensing modules, and WisIO input and output extension blocks. This experience will give them crucial information and exposure to this new modular technology before it becomes available to the general IoT community.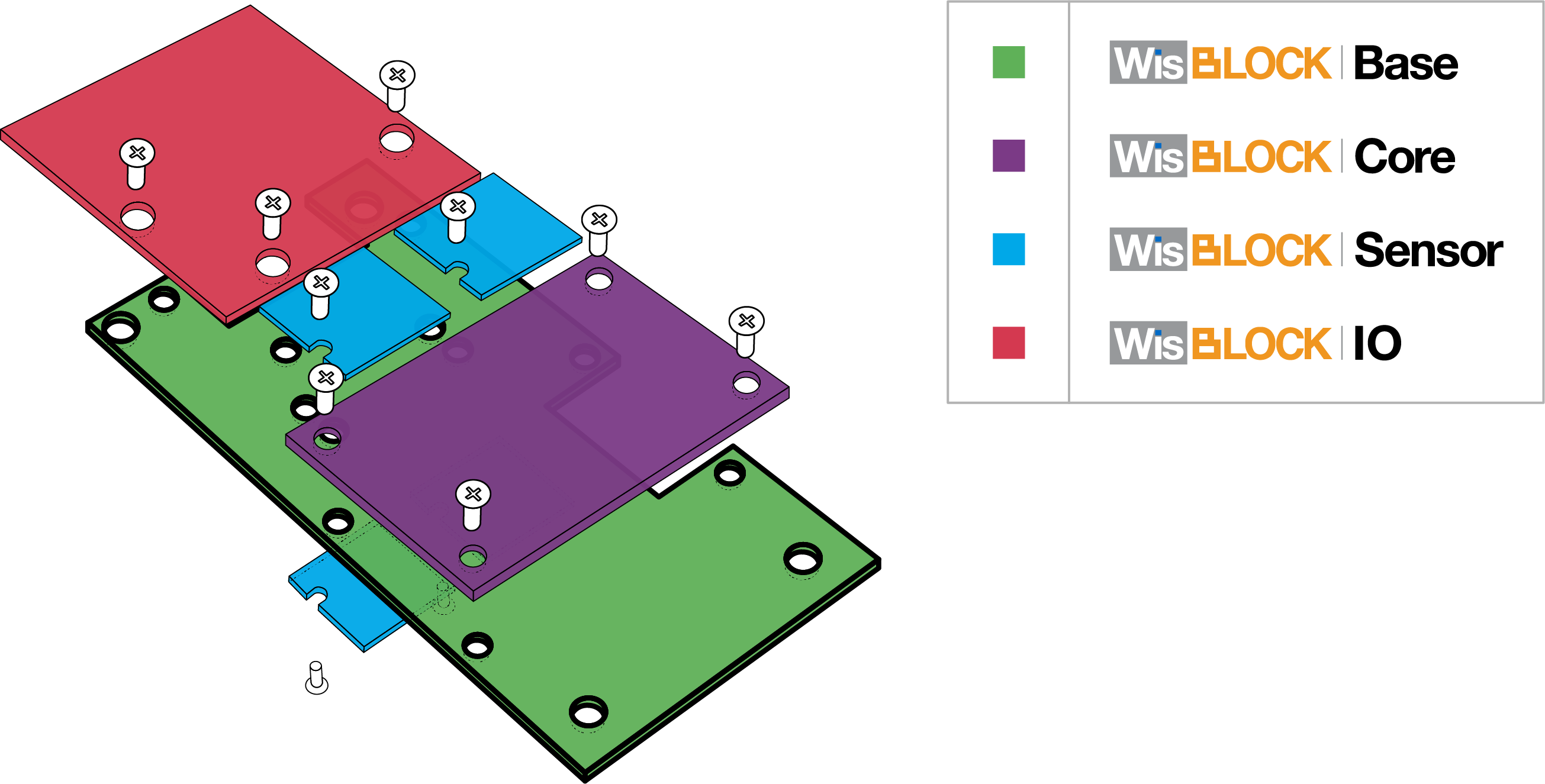 WisBlock open-source hardware and software component already supports numerous development tools and existing libraries, including  Arduino™ and PlatformIO with more options coming very soon. To support the testers in programming the software, RAKwireless developers have already prepared an Arduino™  Board Support Package that adds WisCore modules to the Arduino™ IDE with ease, including a LoRaWAN® communications stack on top of which LPWAN applications can be developed.

The beta testing program for WisBlock is just one of the primary initiatives of RAKwireless in involving the IoT community with their product development. As a way to empower the voices of their followers, RAKwireless will use the constructive feedback and recommendations from the testers in improving the products in the WisBlock series as well as similar technologies that they are offering.
Want to know more about the concept of WisBlock? Download the e-book here.
Interested? Sign up until September 16th via its official web registration form: http://bit.ly/ApplyWisBlockBeta
For more information about WisBlock, you may visit its developing GitHub page: https://github.com/RAKWireless/Wisblock.
Contact Information
Shenzhen RAKwireless Technology Co., Ltd.
Jose Marcelino,
Solutions Architect at Shenzhen RAKwireless Technology Co., Ltd. (RAK)
Email address:

[email protected]


Telephone numbers: +44 208 13 88887