The commitment to creating new ways to utilize IoT technology has been a part of RAKwireless's mission from the start, and when PINE64 proposed innovative ways to use LoRa® technology, we can't help but get on board as partners!
PINE64, a large, independent group of tech advocates, pushes the envelope and delivers Arm and RISC-V devices that users want to use and develop for. A recent focus of PINE64 has been implementing LoRa into its product line in unorthodox ways, including peer-to-peer communication and group messaging chats as an alternative to GSM/CDMA and LTE. PINE64 has started implementing LoRa into its product line and has a detailed and extensive roadmap it expects to unfold towards the end of 2021.
Maria Hernandez, Developer Relations Lead at RAK expresses her enthusiasm about the partnership with PINE64 and its potential in further introducing LoRa technology into the mainstream. "We are driven by innovation, open hardware, and community work, and that's exactly what PINE64 brings to our company. Most members of the RAKStars community recognize LoRa as part of the development of IoT devices, however, PINE64 sees LoRa differently. With the power coming from both companies, we will enable people from all over the world to use LoRa technology in innovative ways, and most importantly, to deliver secure text communication."
PINE64 recently launched the PINE64 indoor LoRa gateway, which uses the PINE A64-LTS, fitted with a purpose-built hat (adapter) using the LoRa concentrator module from RAK. The chipset is the modern SX1302, offering increased range and speed over its predecessors.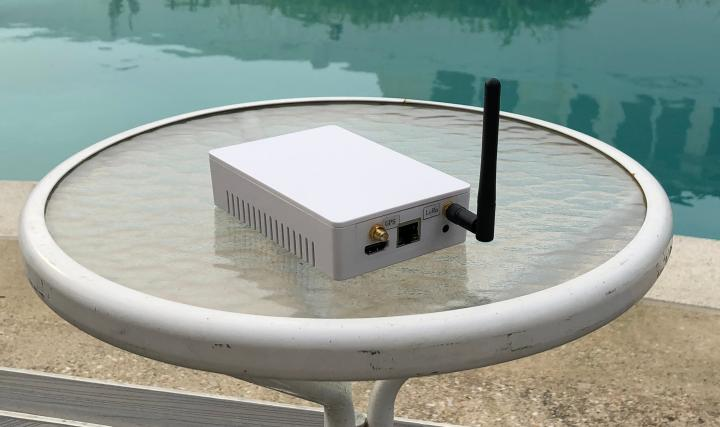 Read: LoRaWAN® 101: All You Need To Know
"We have high hopes for making LoRa a staple of PINE64 and to incorporate the technology into many of our devices moving forward. In the coming years, we will use LoRa in new, novel, and innovative ways. At the heart of our LoRa implantation will be a series of gateways relying on the tried and tested PINE64-LTS as well as industry-leading RAKwireless technology. We're thrilled to have RAKwireless work with us as we embark on this new journey."  says Lukasz Erecinski, Community Manager at PINE64.
RAKwireless is honored to provide its technology to enable LoRa technology for PINE64 products. Make sure to follow PINE64 on their Telegram News channel, announcement channel via Discord, Twitter, and Mastodon.
About PINE64
The PINE64 community is large, vibrant, and diverse. Independent and partner-project developers, hackers and hardware enthusiasts, privacy advocates, and FOSS geeks - you name it, they've got 'em all. They all contribute to the project thereby shaping it and determining its course.
PIN64's goal is to push the envelope and deliver Arm and RISC-V devices that you want to use and develop for. To this end, they actively work with the development community and champion end-user initiatives. Rather than applying business to a FOSS setting, they allow FOSS principles to guide the business.
https://www.pine64.org/
info@pine64.org
https://twitter.com/thepine64
https://fosstodon.org/@PINE64
https://www.reddit.com/r/PINE64official/
https://t.me/PINE64_News
About RAKwireless
RAKwireless is a Chinese multinational technology company established in June 2014. Headquartered in Shenzhen, RAK is changing the IoT landscape by eliminating design complexity and accelerating time-to-market, for underserved and emerging markets, including open-source and industrial communities. Creating easy-to-deploy solutions and modular IoT products, RAKwireless is working to grow a community of system integrators, developers, and IoT solution providers, who are passionate about taking IoT solutions further than ever before.
Be Updated:
RAKwirelessIoT
RAKwireless
RAK_wireless
RAKwireless
RAKwireless
RAKwireless
RAKStars