Inside WisBlock Week
Get the latest insider scoop on the 14 newly launched WisBlock modules with our 3-part blog series giving you extensive info, ideal use cases, and more!
Happy WisBlock Week, RAKstars!
We are excited to extend our WisBlock product line with 14 new modules that will help you create amazing new projects.
This WisBlock Week Blog Series will break down each new module to give you a better glimpse of ideal use cases and what they can do for your applications. To start things off, here are just 5 of the new WisBlock modules:
RAK12002 RTC Module
RAK19005 Sensor Extension Cable
RAK15002 SD Card Module
RAK12004 MQ2 Gas Sensor
RAK12005 Rain Sensor
RAK12002 RTC Module
Sometimes, you need your WisBlock solutions to know the accurate date and time –– you can achieve this by software and set the date and time every time you power up the solution, or you add our RAK12002 RTC module instead! Using the accurate RV-3028-C7 RTC chip from Micro Crystal and its power backup, this module keeps counting the seconds even if you unplug the USB cable and remove the battery from your WisBlock solution. To keep the module small, we used a super-capacitor that keeps the RTC running for at least 7 days without needing to power up the WisBlock Base board.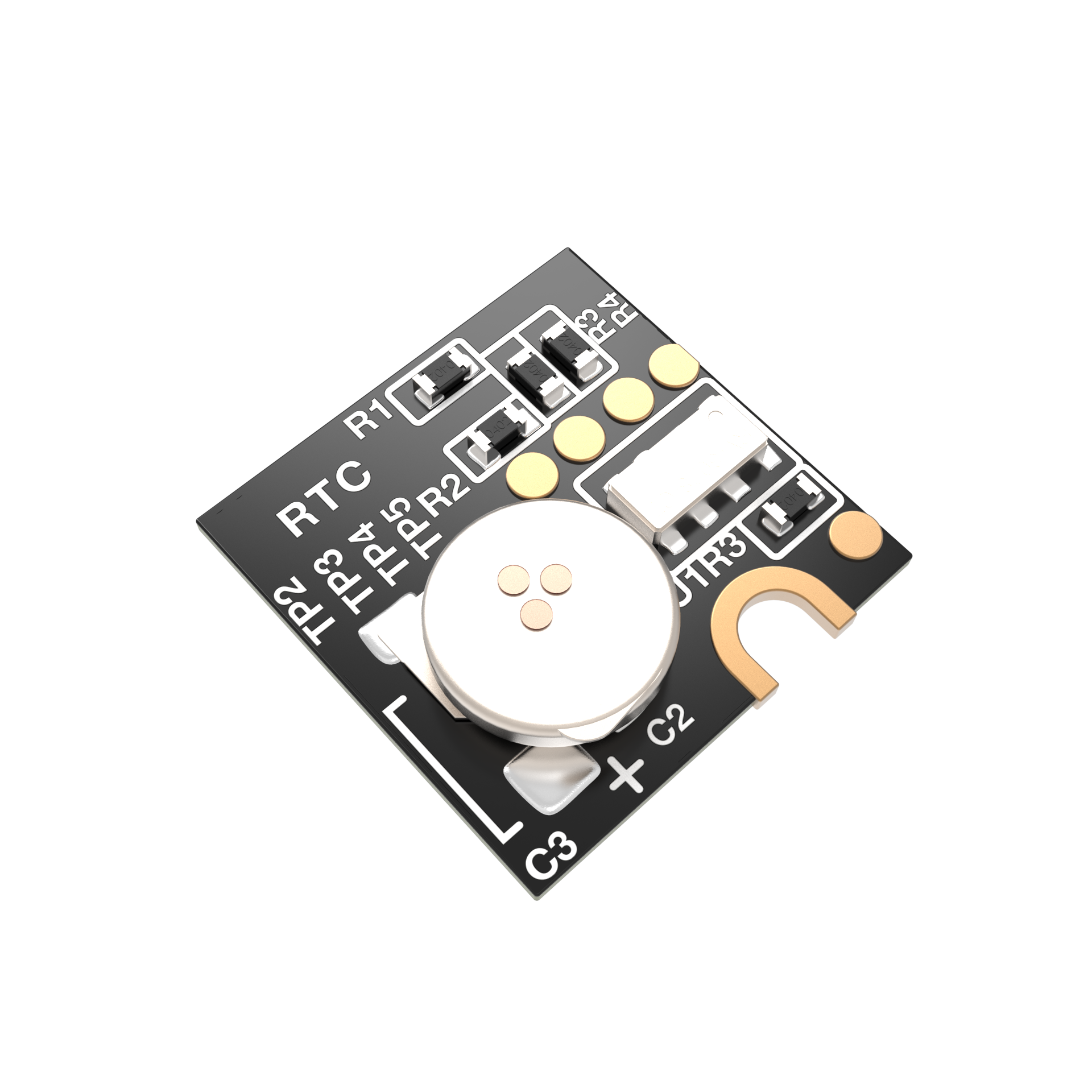 With the RAK12002 you can create LPWAN packets that have a time-stamp, or use the RTC to wake up your solution at defined times every day.
RAK19005 Sensor Extension Cable
Wondering how you can use modules like the RAK1903 ambient light sensor after mounting your WisBlock solution into an enclosure? Well, we heard from you! Have a look at our new RAK19005 flexible sensor extension cable. One side fit into Slot A, B, C, or D of the WisBlock Base board. The other side connects to any of our small (10x10mm) modules with a 24-pin connector.
With the RAK19005, you can place your sensor module anywhere inside your enclosure:
- Get your RAK1901 temperature sensor away from the heat dissipation of the WisBlock Core module
- Mount your RAK1903 light sensor directly to the enclosure wall
- Create an ergonomically formed thermometer where you can place the RAK12003 IR temperature sensor where it fits the best
RAK15002 SD Card Module
Sometimes we just want to collect sensor data, store it safely in our WisBlock solution, and examine the results after an extended time of data collection in our lab. With RAK15002, you can add up to 256GB of removable storage capacity to your WisBlock solution. The module is compatible with standard micro-SD cards.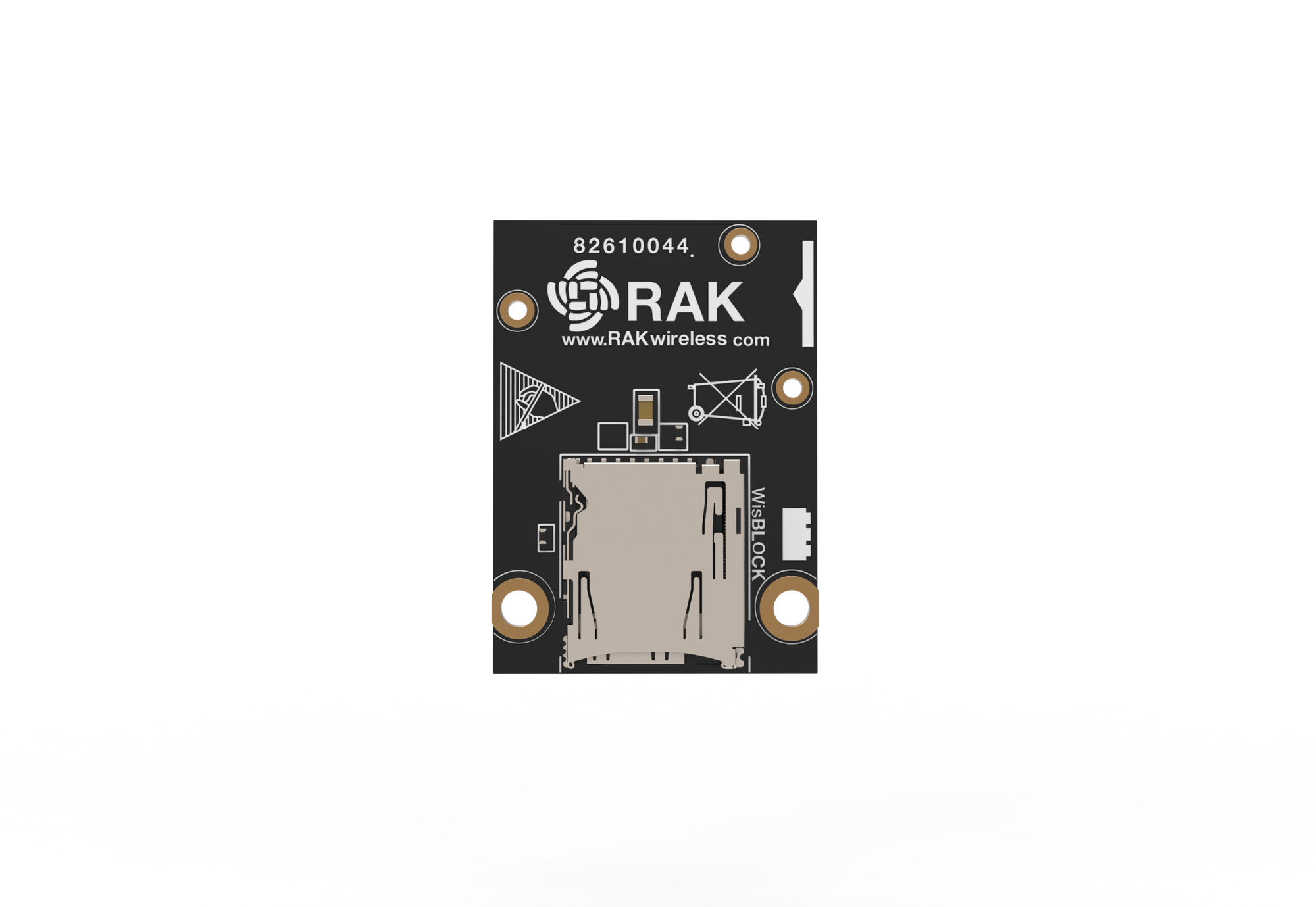 RAK12004 MQ2 Gas Sensor
Are you cooking with a gas stove? Do you ever think about the potential danger of a gas leak? Then it is time to build a gas and smoke detection WisBlock solution with our new MQ2 sensor-based RAK12004. It can detect propane and other gas concentrations in the air and the WisBlock Core module can report the levels over LPWAN, BLE, or WiFi to keep you informed.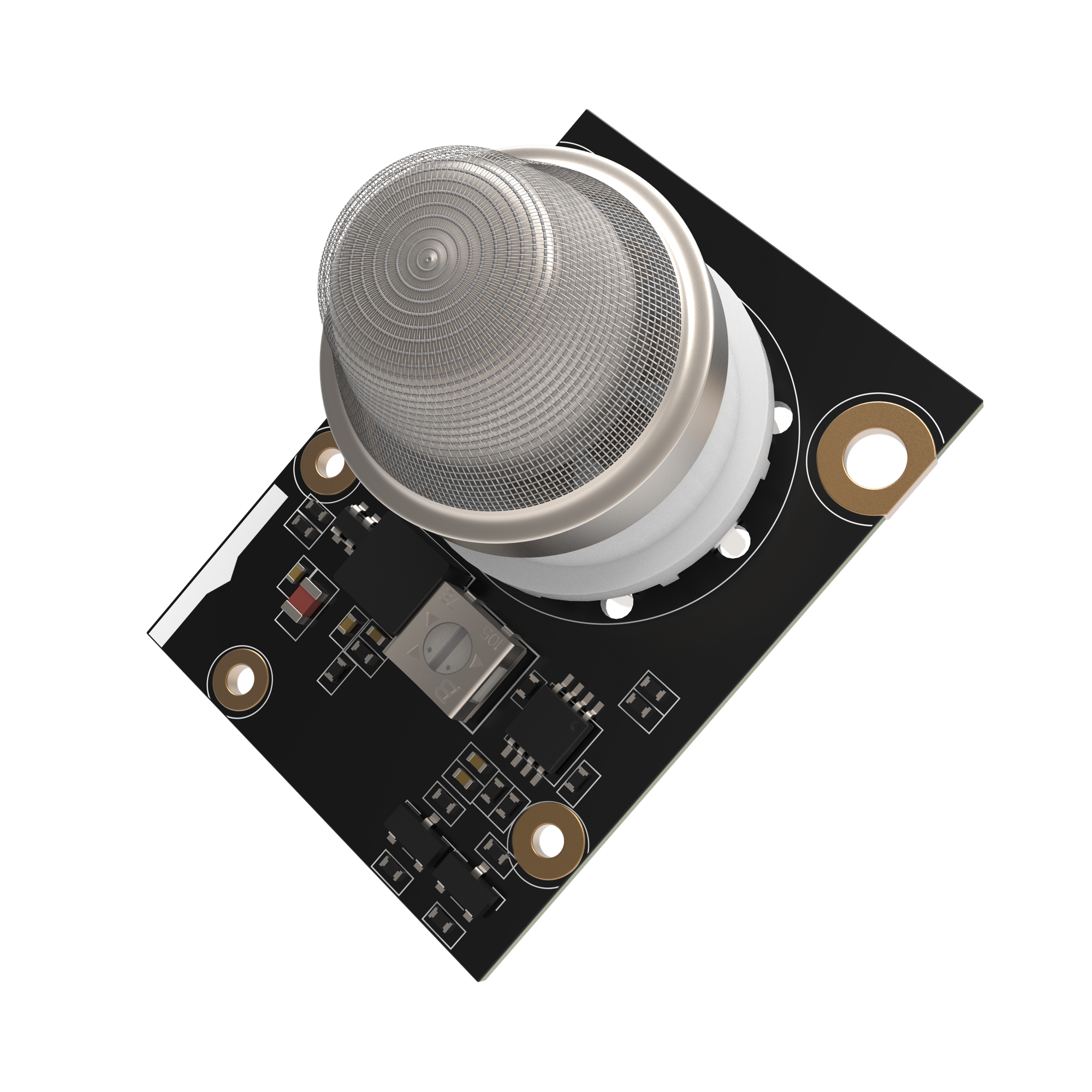 RAK12005 Rain Sensor
Ever forget your drying laundry in the backyard and then it suddenly started to rain? Well, with the RAK12005 rain sensor, you can send yourself a notification and rescue your laundry from getting soaked again.
And because we do not want to get our precious WisBlock modules wet as well, the RAK12005 WisBlock module comes with the RAK12030 sensor board that connects to your WisBlock with a long cable.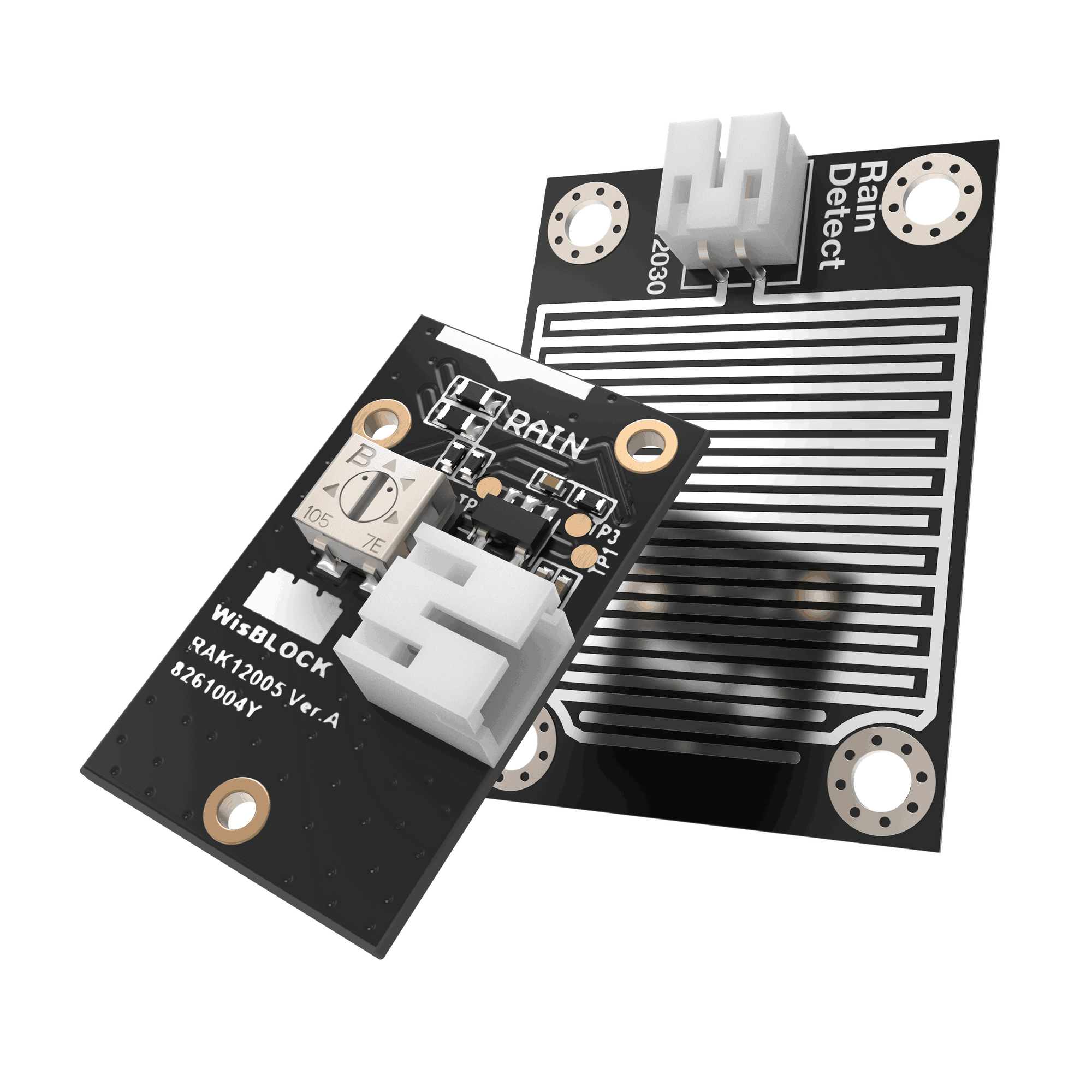 True to RAK fashion, we have prepared examples and libraries that make it easy to start using our new modules. Check out our updated WisBlock code repository and our improved Documentation Center, which now includes Quick Start Guides  for all WisBlock modules.
Stay tuned for the next article and get to know more of these new and exciting modules! Click. Code. Connect. like never before.
Check all the new modules out and other WisBlock accessories at: https://store.rakwireless.com/pages/wisblock