RAKwireless launches WisBlock Audio for Professional IoT Audio Solutions
SHENZHEN, China, December 06, 2022 – RAKwireless, a pioneer in end-to-end solutions for LoRaWAN® and IoT technology has released a new line of WisBlock Audio modules during its recently held Autumn Launch event.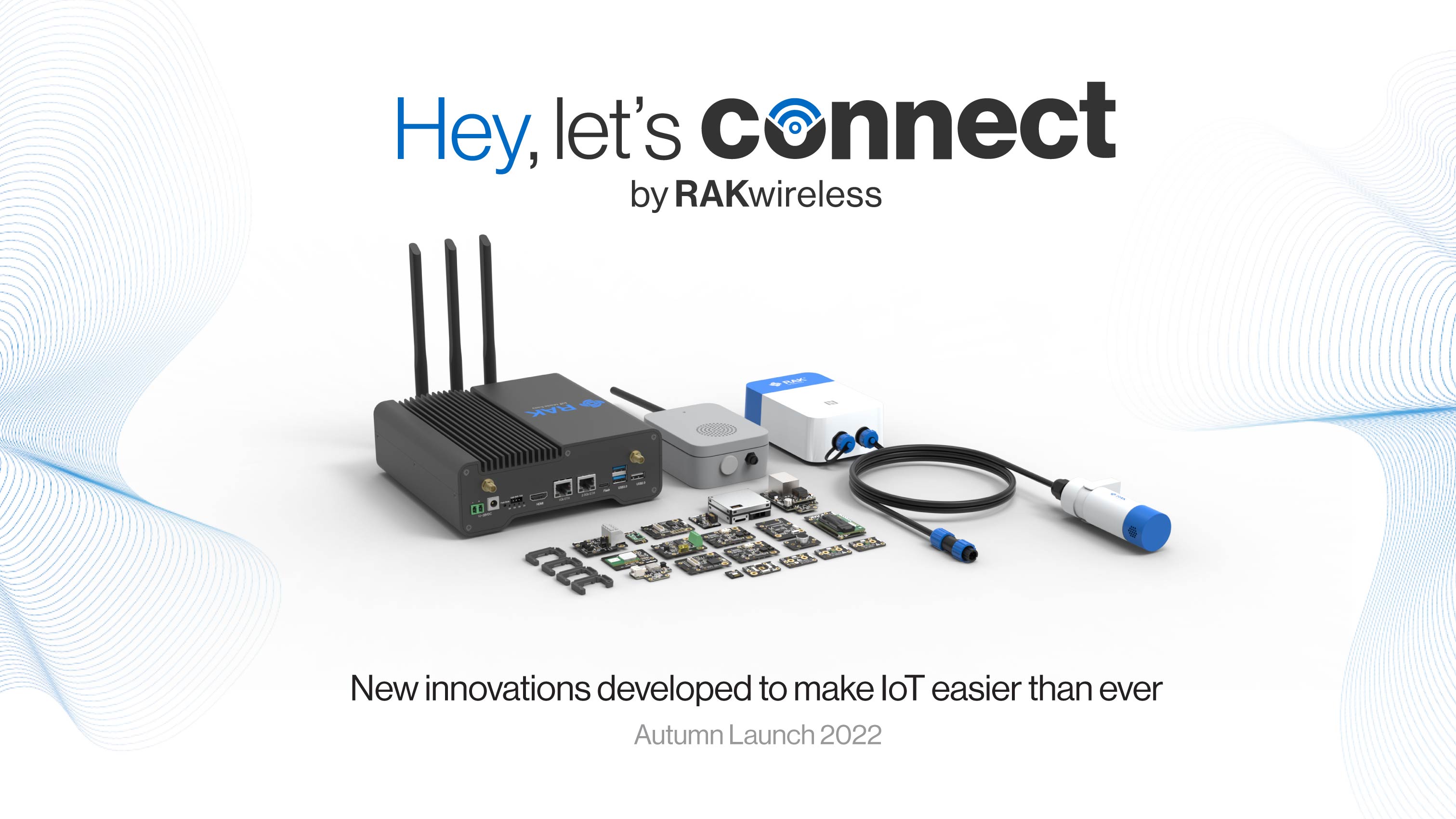 All sounds, from a baby crying to water dripping, have huge potential to be used in Internet of Things (IoT) applications. The role of audio in IoT is growing. RAKwireless aims to create easy-to-use audio modules that can transform sounds into digital signals for customers–be it industrial, commercial, or hobby.
Currently, the market for audio-related IoT is relatively small. No supplier can provide all the building blocks developers need to innovate solutions. RAKwireless is changing this narrative by offering modular hardware, including boards, enclosures, and full turnkey solutions usable right out of the box.
At the Autumn launch event, RAKwireless presented the newest branch for the WisBlock modular platform - WisBlock Audio. It consists of four new microphone modules (for a broad range of audio frequencies), two amplifier modules (stereo and mono), and a DSP module (Synaptics DBM10L). RAKwireless also added an interposer module and a qualified audio enclosure, with mountings for a microphone and speaker to make a complete product line.
Several audio kits were also unveiled, and each piece comes with specific functions. The Voice Recognition kit, for example, uses the Synaptics DBM10L DSP module to provide all the hardware needed to develop voice-controlled IoT devices with LoRaWAN, WiFi, or BLE.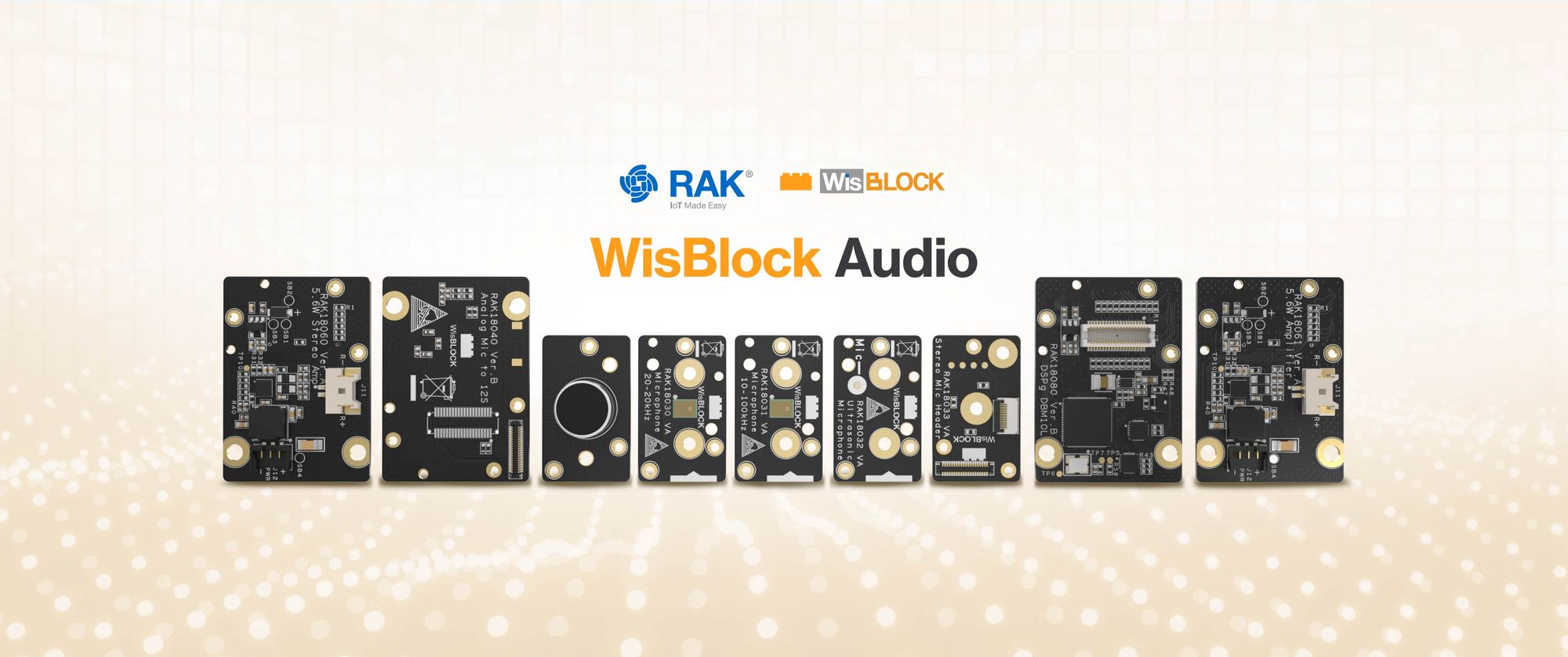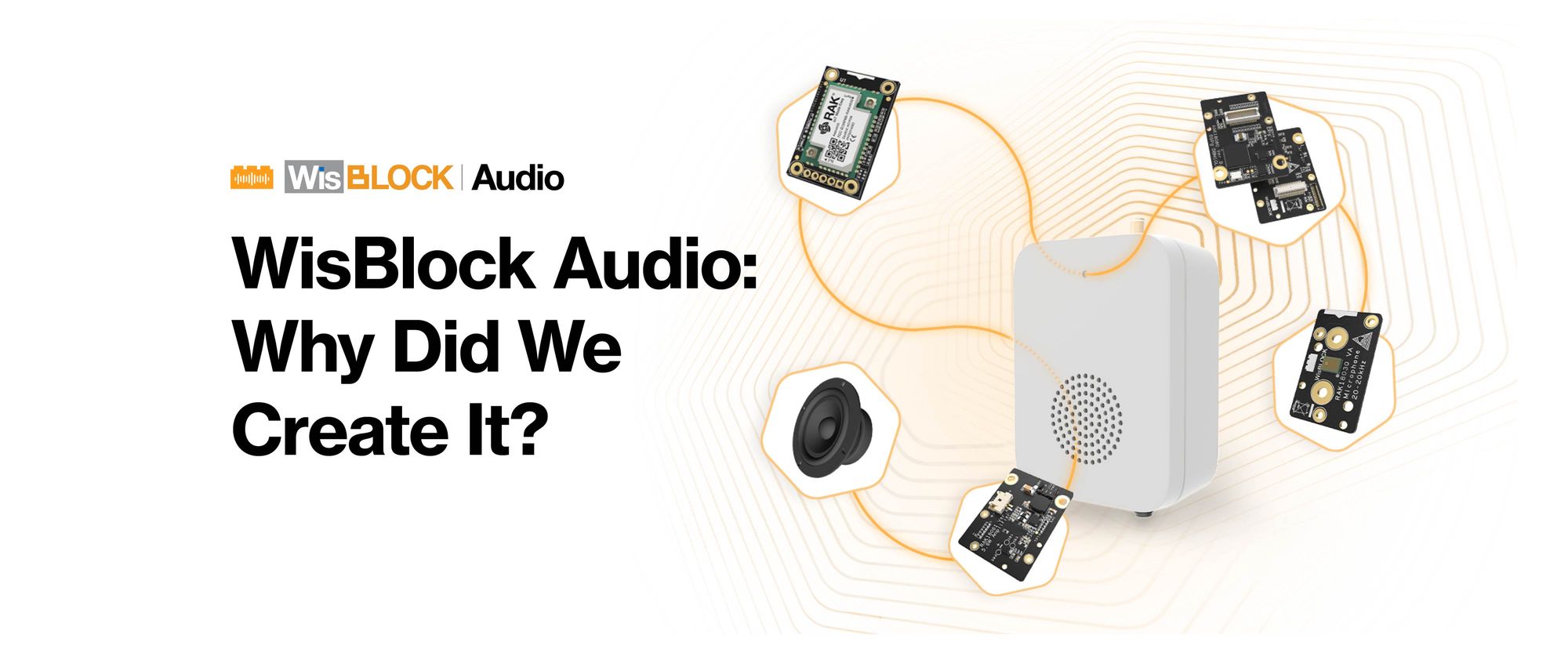 "RAKwireless has spent the last two years developing WisBlock, a modular IoT solution. Up until now, we had not addressed the huge possibilities for IoT Audio. We are now excited to add audio to the list of modules with WisBlock Audio," says RAKwireless CEO Ken Yu. "This will help our customers build IoT audio devices such as voice-controlled devices and audio sensors that determine the health of machinery, speakers for warnings, and IoT microphones that monitor audio environments. With our turnkey solutions of modules and enclosures, customers will only need to customize the software to their needs–a first in our industry."
"RAKwireless has provided an invaluable service to the audio community by making high-quality audio input and voice recognition accessible and easy to deploy for the IoT," Synaptics Director, Strategic Business Development Shay Kamin Braun adds. "The WisBlock Audio and WisBlock Voice Processing Kit / Audio DSP Board Module take excellent advantage of our dual-core DBM10L edge AI processor's ultra-low-power operation and extensive audio, speech, and voice user interface support for a wide range of IoT applications."
The newly unveiled WisBlock Audio modules are now available for purchase at RAKwireless Store. Full audio kits, including the WisBlock Voice Processing Speaker Kit using the Synaptics DBM10L, are expected to be available mid-to-late December 2022.
For more information, contact:
RAKwireless Press
E-mail: [email protected]
About RAKwireless
RAKwireless Technology Limited is a Chinese multinational technology company established in June 2014. Headquartered in Shenzhen, RAK is changing the IoT landscape by eliminating design complexity and accelerating time-to-market, for underserved and emerging markets, including open-source and industrial communities. Creating easy-to-deploy solutions and modular IoT products, RAKwireless is working to grow a community of system integrators, developers, and IoT solution providers, who are passionate about taking IoT solutions further than ever before.
Social Media:
About Synaptics Incorporated
Synaptics (Nasdaq: SYNA) is changing how humans engage with connected devices and data, engineering exceptional experiences throughout the home, at work, in the car, and on the go. Synaptics is the partner of choice for the world's most innovative intelligent system providers who are integrating multiple experiential technologies into platforms that make our digital lives more productive, insightful, secure, and enjoyable. These customers combine Synaptics' differentiated technologies in touch, display, and biometrics with a new generation of advanced connectivity and AI-enhanced video, vision, audio, speech, and security processing.
Follow Synaptics on LinkedIn, Twitter, and Facebook, or visit www.synaptics.com.