Why We Believe Helium Was Right From the Very Beginning
Helium is a provider of simple, secure, and scalable IoT connectivity. They started with a wireless temperature sensor for refrigeration, and in 2018 announced the launch of a comprehensive low-power, long-range solution for IoT devices. This product streamlines the ability to prototype, deploy and scale a long-range wireless network that connects thousands of end devices, giving companies a simple way to intelligently and securely deliver data from any device to the cloud and application layer. Originally based on LongFi, a custom extension of LoRa, they switched in 2020 to LoRaWAN®.
As a growing company in the IoT world, RAKwireless is constantly improving and widening its scope. Planning and executing the right strategy is hard. When you are in a market that is rapidly expanding and evolving, things are simply too volatile to predict long term. New players come up every day, competition is fierce, there is a constant race to create newer and better products to gain an advantage in the market, it is a harsh place to be. RAKwireless, like many others, is still a startup, as the field of IoT is relatively new. The company is still learning and adapting, but its core values remain unshaken. Our goal, IoT Made Easy, is to help companies develop robust connected products faster and cheaper. We do what we know is right and remain unshaken in the face of the many challenges we face both long-term and short-term.
The "People's Network" is a concept that we have supported and stood by from the very first time we learned about it in 2019. Our team took the idea to heart and started to think in this fascinating direction. We aimed at becoming a part of the community and took it upon ourselves to do our best to contribute as much as we could at the time. Now the network has grown, as have we and we can do more. Thus, we introduced the RAK Hotspot Miner, partnering with Helium again to make the technology even more accessible and the network expansion even more rapid. We are certain that our contribution to this global idea will affect the future, no doubt about that!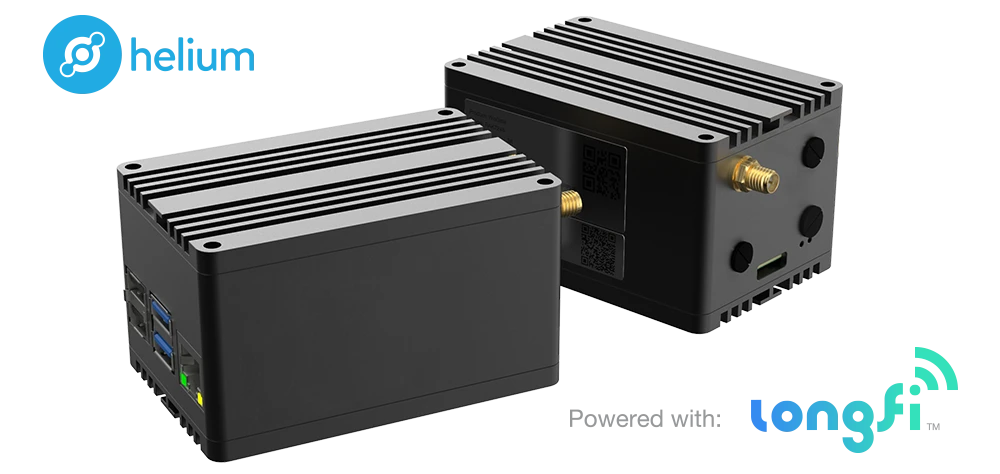 Connectivity is key
This is something that both experts and laymen agree upon. It is the foundation of every traditional communication system. For it to not impede the development and deployment of IoT solutions, it needs to keep up with the demand for the new use cases that the world of IoT is presenting. We need to make sure that a backbone network that can scale rapidly and manage itself exists so it can serve as the foundation of the automated world of tomorrow.
Did You Know? Connect a RAK7204 to Helium and Forward Its Data to Ubidots
Helium understood this and started looking for a solution. Helium's еxperience in software development led them to believe that the rapid development, prototyping, continuous iteration type methodology they have used in the past, and leveraging mature software stacks that allowed them to focus on their end applications, can be applied to network deployment as well.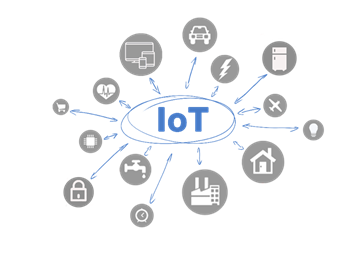 This turned not to be the case as Helium themselves found out it is a method that will simply not work and a new approach requires hardware in all of its forms: sensors, communication modules, connectivity itself required a different set of skills and approaches. It is not the same as software development.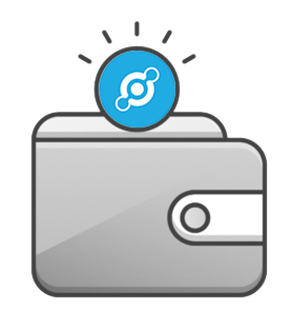 Until now, the business model was to build your own centralized infrastructure and charge clients for access to the network. The more data you transport, the more money you make, at least in theory. Tack on value-added services, from ringtones to alerts, data allowances, and other add-ons, and you have a nice market cornered. But this model doesn't work for IoT. Low-power devices transmit little data, and not very often. What's the point of building an infrastructure for a network that's more 1G than 5G? It would be costly, and its success doubtful, if at all possible.
So how to build a network without building an infrastructure? It's definitely not as easy as installing software on your PC and interconnecting it with other machines on the Internet. The rapid prototyping/ development/installation model used in the software doesn't scale in the IoT world. So many pieces need to be interconnected with drivers and software layers. So Helium went on a mission to solve the problem of building the People's Network: how to create a network by bringing together untrusted hotspots to create global coverage.
The users buy the equipment, and host it, helping create a global network, offsetting the infrastructure burden to the users. Helium maintains the application layer and rewards its users with credits. The more users, the wider the coverage. But for this, Helium needed a partner that was able to guide them in the world of LPWAN and produce the much-needed equipment. This became the foundation of our partnership, understanding what the other party needs and is good at.
As a company producing and selling hardware, we know network infrastructure will always play an important role. On its own, it cannot create a positive disturbance in the field of IoT. A top-level application with an innovative idea behind it is also required to make a complete solution.
Did You Know? RAKwireless Launches New Modular Product Series - WisBlock
UVS makes a strong argument and explains this phenomenon well in their article "The Myth of The Infrastructure Phase". The focus is on the growth process. The infrastructure itself is not the fuel that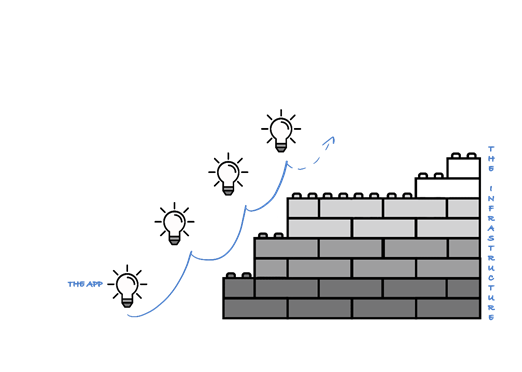 starts the development, but in the long run, is the thing that leads the application to reach new peaks. The cycle is never-ending and it is called "progress." The idea in the form of an app will inspire the creation of new infrastructure. That new, higher horizon will inspire new apps and so on upgrading itself. But as Helium saw and we know, building the infrastructure is a complicated process. It needs not only hardware but people too. By making their network so accessible they ensure that everyone with interest in the matter can gain from it and contribute to its growth at the same time.    
So Helium is providing the app, RAKwireless is providing the hardware for the infrastructure. The people? The people will make it all happen!
Do we think Helium is doing the right thing?
We believe that Helium has had the right strategy from the beginning. They are looking at the long term, building a decentralized network that has three components: their software, our hardware, and the people. Of course, we might have not known in the beginning that they would partner up with us, but the fact that we did isn't a random accident. We are two companies pushing, thousands of miles apart, in the same direction. We believe that the future of communication lies in decentralized networks. Helium has been a pioneer in IoT for many years, and we at RAK also believe that the stranglehold Telcos have on communications is fading, and with it its business model.
The Telcos' business model is to build infrastructure. The more data is handled by their network, the more money they make. But for IoT, especially for LPWA, data is very small and optimized to limit power consumption, which means the traffic is nowhere near as big as the 3G/4G/5G model.
Our core business is to make reliable, affordable, and easy-to-deploy LPWAN devices. But the LPWA scenario is ultimately different from the current market that Telcos are serving, a market consuming more data per device.
"Cellular companies are large, public, centralized organizations and by their nature, focus on maximizing return on capital investments for shareholders. That means serving a market consuming more data per device, and charging more for that data (think about the inevitable increased data needs for 4K, AR, VR, etc). Issues with centralized organizations in terms of focus, cost, and ownership related to coverage are embedded in their nature."
Helium aims to provide people and enterprises with a way to interconnect with unknown devices in a secure way, helping extend the coverage of the network and bringing IoT to its full potential.
Did You Know? Gateway Installation - An In-Depth Guide
When we saw Helium's stance on this, aiming to provide a solution to build a decentralized network as the People's Network, we believed that what Helium was doing what was right: to provide people and enterprises with a way to interconnect with unknown devices securely, helping extend the coverage of the network, and bringing IoT to its full potential.
There was no way our two companies did not meet at some point and partner. This is a long-term, strategic partnership and has been from the very start. We are looking to the horizon and we see that what Helium and RAKwireless are doing together is the future. It is a carefully planned and controlled process that both sides are putting a lot of effort into. Success can be gained only with hard work and we are willing to do it.